Every place has its history. And our beloved Eau Claire is no exception.
If you enjoy details of the past and have ever wondered about Eau Claire's story, we have a perfect itinerary for you.  These stops will transport you to a world full of Eau Claire's rich culture and history. Connect with Eau Claire past while taking in the beauty of our present. You might even grow a deeper appreciation for your Eau Claire surroundings.
STAY: Otter Creek Inn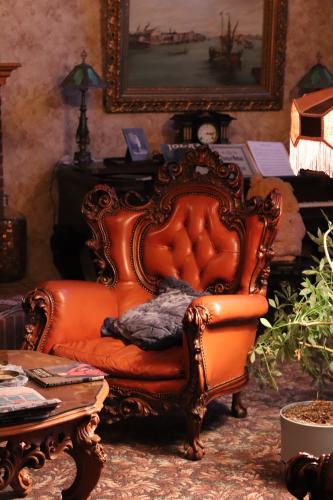 A perfect base to settle in and rest while you explore Eau Claire's area history is the Otter Creek Inn. Enjoy modern day conveniences while being immersed in historical Victorian charm and antique pieces. Built in 1927, with lumber from Dells Lumber Company, this charming home has gone from a 700 square-foot cottage to a 5,000 square-foot gem. The friendly innkeepers have been accommodating guests for 25 years and are proud to share the history of the home and its furnishings. Many of the pieces at this inn are family heirlooms or hand-crafted by the talented owners – including paintings, drapery and a one-of-a-kind fireplace made of pennies. Several guests over the years have even found photographs of their ancestors on the walls in this place – what are the odds! 
EAT: Amber Inn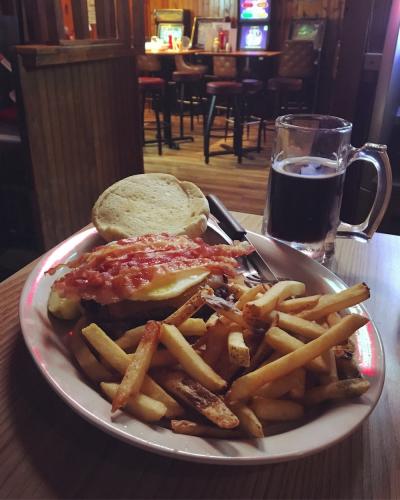 Burgers and history. A perfect pair. The Amber Inn Bar & Grill has stood the test of time, serving as a tavern since 1881. This place has survived over 130 years of an evolving city and Prohibition. The cozy bar atmosphere will transport you to feels of an earlier time when Eau Claire was growing in sync with the lumber industry.  Be sure to start with a cheese curd appetizer. While you're indulging in your burger or fish fry, scan the walls to soak in more history of this place and the Eau Claire area.
DO: Timber Trails Audio Tour
Fill up the gas tank and get ready to explore the area through this self-guided driving tour. Perfect for a fall drive, this part of your journey will take you through the beautiful scenery of the Chippewa Valley while providing audio tracks for the sights you are encountering and their historical significance. Access the audio trail tracks here. They will guide you to historical structures such as Caddie Woodlawn Park, Dells Mill, and Wilson Place Mansion. They will lead you to Leinenkugel's Brewery, a cheese factory and expansive orchard views. In other words, this is a must do. To access the tour, head here. For more information, check out my blog covering the audio tour more in-depth. What a fantastic way to spend an afternoon.
LEARN: Chippewa Valley Museum & Paul Bunyan Logging Camp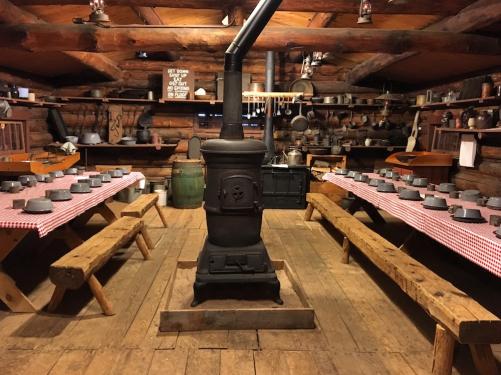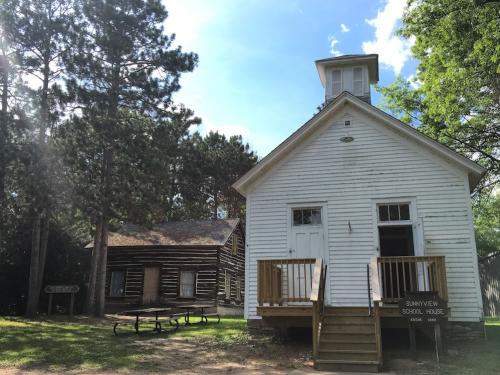 As one of your stops on the Timber Trails Audio Tour, here you can step foot into the one room Sunnyview schoolhouse from 1882 and the Anderson Log House from 1866. Envision logging camp life while walking through the Paul Bunyan logging camp. All of these are fully furnished and may either make you happy to live in the present, awaken a yearning for yesteryear, or probably some mix of both. If you have long-established roots in the Chippewa Valley, some of the exhibits may hit close to home and induce a feeling of nostalgia. You might even find one of your ancestors in some of the photos on display - we did! The museum is chronologically organized and well put together. There is no shortage of information here so be sure to give yourself plenty of time. Don't forget to catch dessert at the fifties-style ice cream diner in the museum and peruse the gift shop. 
SHOP: Antique Emporium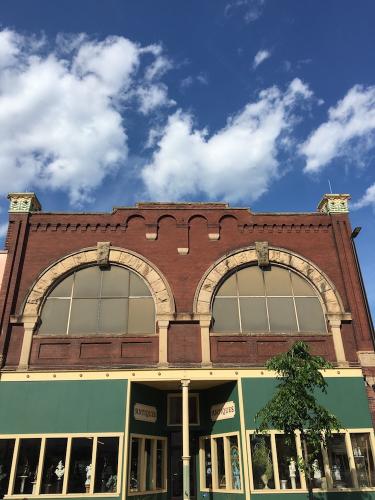 Be sure to budget time for this place; you will need it. The Antique Emporium is full of so many beautiful pieces that you will think you are in a museum. If the price is right, you can add some antiques to your collection. Specializing in ephemera, there are three expansive levels where you will find everything from vintage posters to furniture. Seriously, check it out.
When you are experiencing Eau Claire history, be sure to share your photos with us using #CaptureEC on social media!