If you haven't heard of Kubb you're probably giving a puzzled look right now. If you Wikipedia the word Kubb you'll get this definition: "a lawn game where the object is to knock over wooden blocks throwing wooden batons at them."  Seems simple enough right? I definitely thought so but I learned quickly there is a lot more strategy and skill involved.
In mid July I had the honor of representing Visit Eau Claire at the U.S. National Kubb Championship, our team name was the ever so clever "Visit Eau Kubb". I was truly excited about competing in my first, and probably only, national level championship. It didn't take me long to realize that although I had played the game many times at the Sounds like Summer Concert Series at Phoenix Park (where the Fun Patrol plays Kubb every Thursday), I was a little out of my league at the National Championship.  This became very clear to me when a young boy, around ten or eleven, asked me if I knew how to "drill" the Kubb… My blank face probably gave away not only my inexperience but the overwhelming feeling I was starting to get that I may be in way over my head. 
Luckily for me the first team we played, Kubb D'Etat, was extremely friendly and easy going making our first round fly by and my jitters fade.  Although we didn't win a single game in that match up we still had a really great time and made some great memories.  The Visit Eau Kubb team went on to win zero of their three matches. That, however, did not dampen our spirits in the least; we were undefeated in our hearts!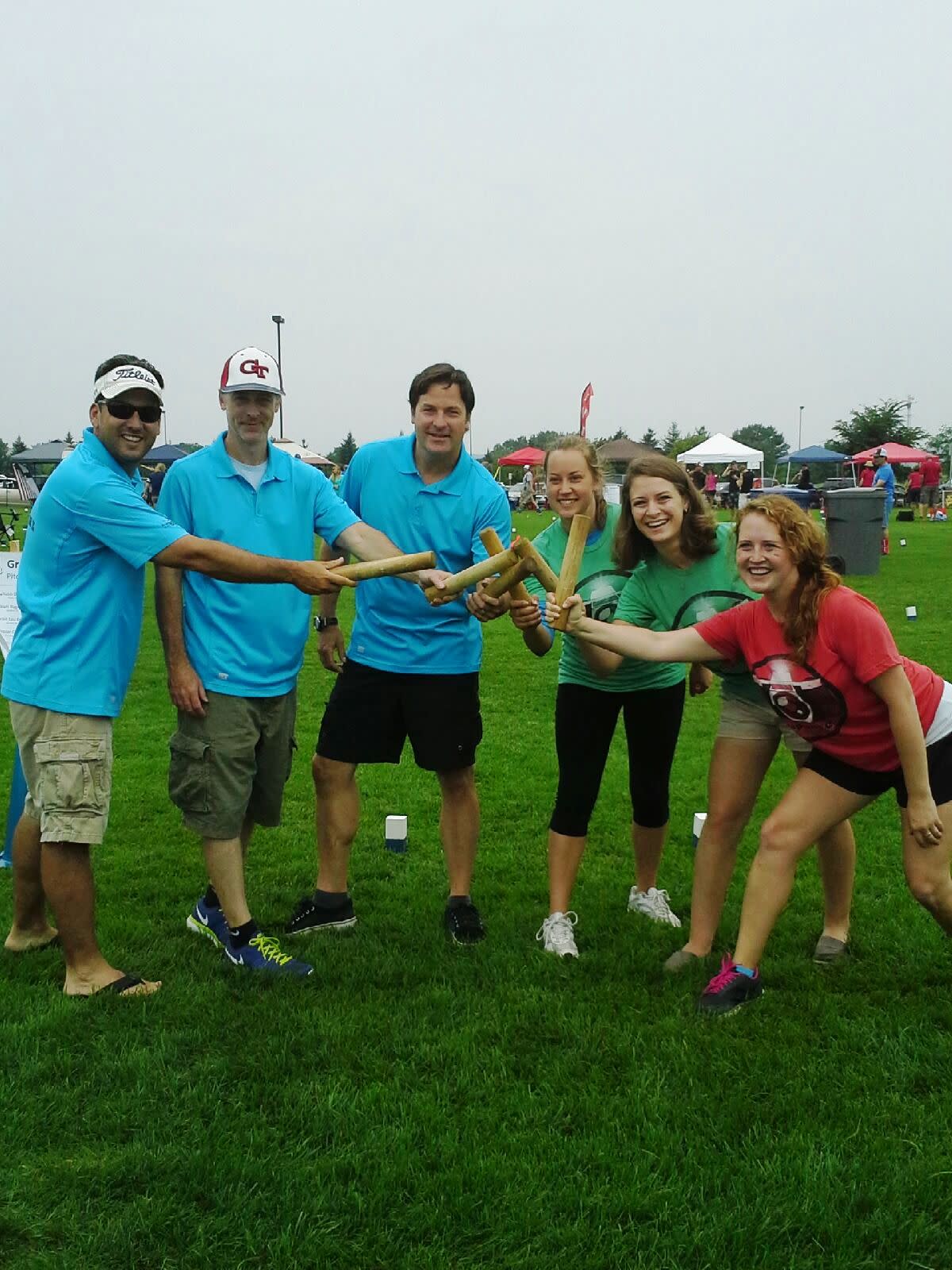 The second day of the tournament was quite thrilling. We got to watch the top eight teams play for the huge Kubb trophy.  I learned a lot more about the game by watching these skilled players. Such as what it means to "rescue a kubb" and the "torpedo" throw. It was so much fun watching their technique and expertise that it made the championship fly by!  I found myself getting wrapped up in the excitement, something that rarely happens to me when it comes to sports, except when the Packers play.   
This was a great weekend of camaraderie! My favorite part was meeting all the people that came to watch and play Kubb from around the country. This is one of many more experiences that Eau Claire offers its residents and visitors that is truly unique, engaging and most of all a great time!