Whether you're all about that Blugold football game or you'd prefer to stay in and reminisce about your college years, Homecoming is always a memorable time.
This year Homecoming is September 30th-October 1st, and—wait for it—it's also UWEC'S 100TH YEAR!
Yes, you read that correctly. Now you HAVE to participate (even if you aren't a fan of Homecoming). :)
So without further ado, I give you THE DO'S [AND] DON'TS OF HOMECOMING 2016:
DO attend the Homecoming Parade. This is always a fun way to kick things off! Plus, if you have children, this is a kid-friendly event that your kiddos can enjoy just as much as the college students do. I'll personally be cheering on the Bridgman Kazoo Band (sophomore year represent), but there are plenty of other awesome people that walk in the parade as well! The parade starts at 10am on Saturday, September 30th. Head down to First Avenue early for a good spot, and don't forget to pick up a cup of Joe or hot chocolate from The Goat Coffee House or Racy's on the way there!
DON'T be disrespectful to the rest of the Chippewa Valley. You can have your beer pong on the front lawn at 2pm, but don't wake me up at 2am with your drunken yelling. (It might seem funny at first, but imagine being that person who has to skip out on Homecoming festivities to open up a coffee shop at 6am… no bueno.) Along the same lines, don't throw trash in people's yards, and don't park in spots that clearly state 'Tenant Parking Only.' Throwing trash in people's yards is gross and a safety hazard (children/pets + broken beer bottles = lawsuit waiting to happen), and parking in someone's designated spot is annoying. Good rule of thumb: If it would bum you out, don't do it.
DO attend Blugold Fever Fest at Carson Park! This is a great way to tailgate before cheering on the Blugolds as they play Steven's Point. Blugold Fever Fest starts at 11am, and there will be plenty of food from Biggies and Bulls BBQ Food Truck, Davis Dogs, and Gordo's Mexican! Spend the first half of your Saturday hanging out with the Blugold Marching Band and eating good food, and then stick around to watch the game and the Blugold Marching Band (the game starts at 1pm)! PS: If you want to buy tickets for the game ahead of time, you can get them here. Otherwise, they are selling tickets at Carson Park!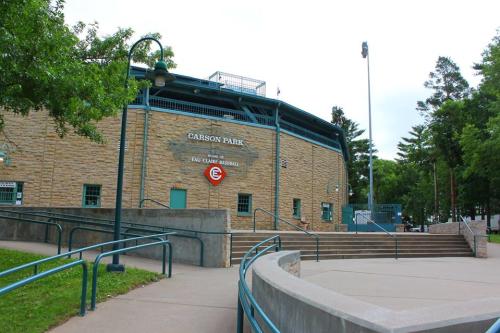 DON'T forget to tip your bartenders. I understand that college is expensive, but a lot of bartenders and servers are college students, too. While you're having fun and drinking, they're probably wishing they were you (or at least that's how I felt when I spent 99.99% of my last few Homecoming weekends waitressing). Tip them well; spread the love!
DO show school spirit! Wear blue and gold, put on some face paint, spray gold glitter in your hair, or go all out and buy a blue or gold tutu! You don't need to wear official Blugold gear, but at least try to dress the part; it's such a simple way to show support for UWEC!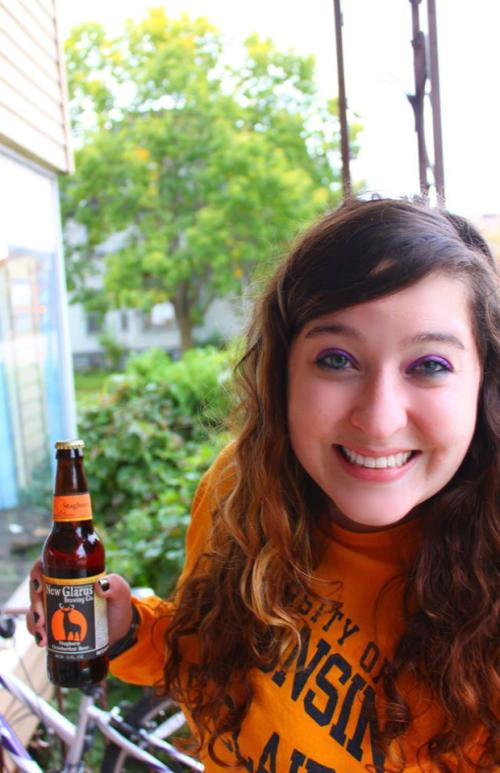 DON'T overdo it. It's a tale as old as time—you wake up at 8am on Saturday, you start drinking so you've got a good buzz going while you're at the game, and then you continue drinking after the game. If drinking is your jam and this sounds like your ideal Homecoming, that's cool. However, a few words of advice: Drink water, eat a good breakfast/lunch/dinner, and PACE YOURSELF, CHILDREN.
DO attend Varsity Night Live and all of those other fun on-campus events! As a reminder, this is UWEC's 100th year, so it's super important that we all show our support for our beautiful town and university. Varsity Night Live is always a fun time, and if you're an alumnus, you should really take advantage of all of the cool events going on for alumni! Varsity Night Live is held at Zorn Arena. It starts at 7pm on Friday, September 30th, and you can buy tickets for it here.
DON'T drink and drive. I know y'all didn't ask for a PSA, and I realize that I sound like that one teacher in high school who annoyed everyone, but please hear me out: Charge your cell phone the night before all of the Homecoming festivities begin, and program cab numbers into your phone. If you can't afford a cab or the wait is too long for you, call a friend who left the party early because they have to work the next morning (they'll understand) or find a friend to walk home with. DON'T leave any friends behind to fend for his or herself. A parking ticket is a lot more forgiving than a DUI.
Here's a list of some awesome Eau Claire cabs you can call:
Limo Cab: 715-835-1413
Mr. Cab: 715-271-1000
Taxi, Bella: 715-828-5044
Door 2 Door Taxi Service: 715-225-1754
The Ride Jam Taxi: 715-901-1111
A1 Taxi: 715-831-8294
DO go out for brunch and bloodies Sunday morning at The Plus, Lynn's Chatterbox Café, The French Press, or whichever restaurant piques your fancy! You might not feel like getting out of bed at first, but the food will help, and it really is the perfect way to finish off Homecoming. Check out our brunch blog here and our bloody blog here for info on the best brunches and bloodies in Eau Claire!
DON'T skip out on the whole thing. I've done this before… it's not fun. Even if you're straightedge or you don't like football, there are plenty of ways to celebrate Homecoming! Put on some blue and gold clothing, go out for breakfast with your friends, [AND] let the good times roll.
Are you planning on going to the big game, or do you have something else entirely planned for Homecoming week? Let us know in the comments section below!