Whether you're a Chance the Rapper fanatic or a rocker at heart, the Chippewa Valley is overflowing with amazing music festivals. 

Some of our great festivals include Rock Fest, Eaux Claires Music Festival, Country Fest, Country Jam USA and Blue Ox Music Festival!  With that said, festivals are a lot more fun when you know how to prepare for them and what to expect.  Here are the do's and don'ts of attending music festivals in the Chippewa Valley:
 
The Do's
Do be considerate of other festivalgoers.
We know it can be tempting to use the age old trick about your friends being closer, but this season try not to. It's ok to make your way closer without making enemies, remember they probably love that act just as much as you do. Also, we know you really want those pictures and videos, but keep in mind, your phone or camera that you're holding up might be blocking someone's view. 
 Do check out celebrations leading up to the main event.
 I don't know about you, but I went to the Blue Ox Music Festival Pre-Party in May, and it was crazy fun!  Whether you plan on going to the main event or not, consider going to other events such as the Red's Back Alley Market and Prex Claires Events.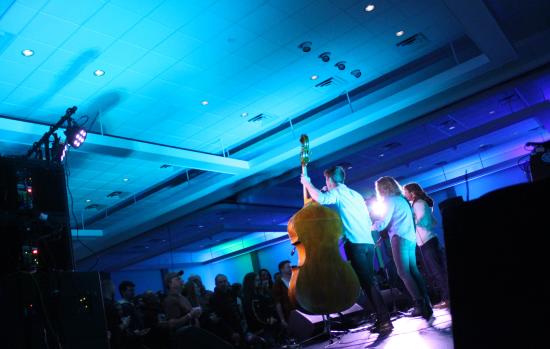 Do have a plan in case your phone dies.  
Not only is it a good idea to pack a portable phone charger, but you should also discuss meeting places and times with your friends.  You will more than likely be separated from your friends at some point during the festival, so choosing a place to meet back up could make the difference between finding each other in five minutes or an hour. 
Do check to see if the festival has an app.  
While I can't say this with certainty about the other amazing local festivals in the Valley, I know that Eaux Claires has a super nifty app that provides you with a schedule of all of the performances.  In fact, you can even create your own schedule that will remind you when a performance is about to start. Check it out, I promise you won't regret it.  
 Do dress accordingly.  
Yes, part of the fun of festivals is checking out what other people are wearing.  However, comfort is important, too!  Check the weather beforehand, and don't forget sunglasses and a hat! 
  Pro-tip: Remember that you will most likely be using a port-a-potty, so try to dress with ease and comfort that will make your experience enjoyable during each moment.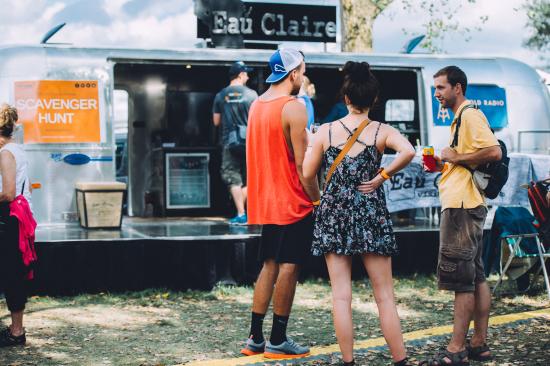 Do research the music.
​This isn't necessary per sé, but I personally enjoy concerts a lot more when I familiarize myself with the music ahead of time.  If you're going into a festival blind, look up a few of the acts that are performing, and listen to a few of their songs.  Similarly, another good idea is to make and listen to a playlist of the artists that will be at the fest. 
 Do find out whether or not cameras are allowed.
If they are allowed, remember to charge your camera beforehand! 
 Do carry a cross body bag or a fanny pack.
You would be surprised how easy it is to set a purse down and accidentally leave it behind.  Cross body bags and fanny packs are perfect for carrying around your keys, ID, cash, and other necessities without them getting in the way.  Bring one with, and stuff it full with the items listed under 'What to Pack' (see below). 
 
The Do Not's
 Don't accept drinks from people you don't know.
 I know, everyone likes a free drink, but exercise caution when drinking with people you don't know very well.  Better safe than sorry!  Also, look out for your friends; watch where they set down beer cans, and remind them to hydrate! 
Don't bring anything super expensive with you.
Let me explain: whenever I see someone with a super fancy camera at a show, all I can think is: what if they drop it?  If you're afraid of something getting muddy, wet, or damaged, you might want to think twice about bringing it. 
 Don't forget to apply (and re-apply) sunscreen.
I know, I sound like a mom, but take it from someone who is ridiculously pale: sunscreen is your friend; sunburn is not.  2 great times to re-apply are between performances and while waiting in line for the port-a-potty.  Your skin will thank you 10 years from now.
Don't forget to research travel options.  
There is nothing worse than finding out that you missed the last bus ride home or that parking costs $30 and you only have $20 on you.  Plan a carpool with friends, check out bus routes ahead of time, or walk if you're close enough. 
Pro-tip: Country Fest and Rock Fest are offering shuttle services to Cadott this year!  Check out the links below for more information on shuttle services to your festival of choice!
Don't leave without seeing at least one incredible act.
​While it's awesome to make new friends and check out cool vendors, festivals are primarily about the music.  Of course, fill up your water bottle and grab a bite to eat, but check out as many acts as possible.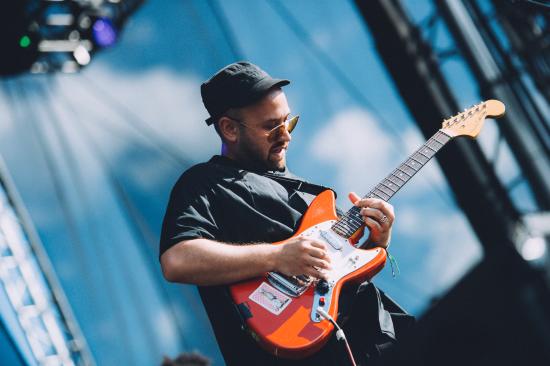 Don't substitute alcohol for water.​
Festivals are about having a good time.  However, don't forget to drink water between beers.  You don't want to get sick and miss a performance—or worse, spend the second/third day of the festival hungover! 
 Don't talk during performances.
​Remember the first Do and be considerate of those around you. Your friend probably can't hear you anyways and, whoever is around you is also trying to enjoy the show.
 Don't wear uncomfortable shoes—this is the worst!
 Also, if the festival is outside, make sure you wear shoes that you aren't afraid of muddying up.
 
What to Pack:
Camera—I wouldn't recommend bringing your most expensive camera ever, but don't forget to pack a cheap one 
Cash—do your homework, and see if they accept cards at your festival; if not, check to see if there will be working ATMs there
Cell phone
Concert schedule
Dry shampoo—this is essential
Earplugs
Hand sanitizer and/or wet wipes
Hat
Headbands and ponytails
ID—if you're over 21, do yourself a favor, and double-check that you have your ID on you before leaving
Light rain jacket
Mobile charger
Mosquito repellent
Sunglasses
Sunscreen
Tickets—Triple check to make sure you have these.
Travel-size pack of tissues
Water bottle—if you're allowed to bring a reusable water bottle into the festival, DO IT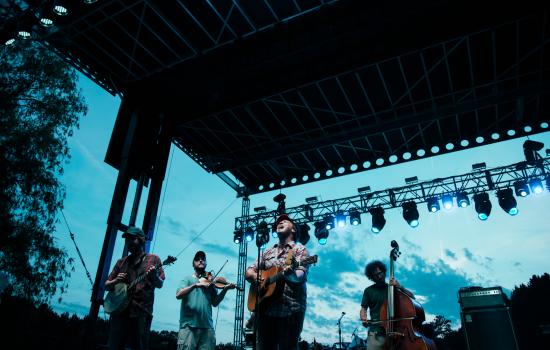 Which local music festival(s) are you attending this year?  Are there any acts you're particularly excited about?  Let us know in the comments section, and make sure you share plenty of pictures with us on Instagram using #CaptureEC