Do you have friends or relatives visiting Eau Claire? Are you just new to the area?
There's a lot to see and do here. It can seem a bit overwhelming at first. From our thriving arts scene and gorgeous parks to our growing downtown area, Eau Claire is a hidden gem of the Midwest. Here are some things you should know about the city.
Eau Claire is the 11th Coldest City in the USA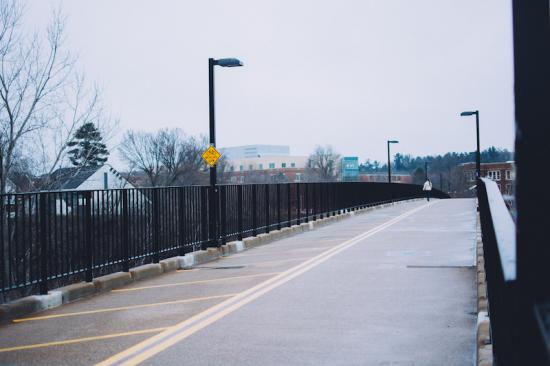 To make it through Wisconsin winters, you have to be tough. Wisconsin is home to 10 of the 52 coldest cities in the United States, according to the National Oceanic and Atmospheric Administration's National Climate Data Center. Eau Claire ranks as the coldest of the 10, coming in at number 11 on the list. It gets so cold in winter that people crossing the university footbridge take selfies with their frozen faces. Go on social media and look up #BridgeFace to see some them. So make sure to bundle up extra warm, especially if you have to cross the river.
UW-Eau Claire's Jazz Studies Program Has Received National Recognition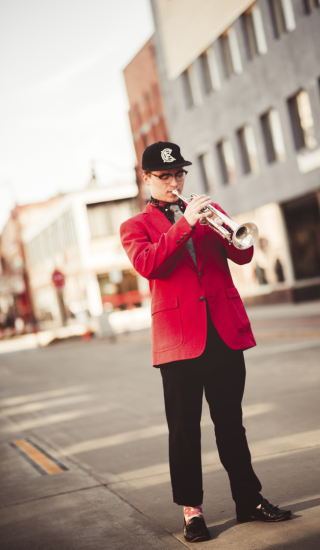 One of the biggest draws to students for UW-Eau Claire is the music department. And the Jazz Studies program is one reason why. As their website notes, "UW–Eau Claire's Jazz Ensemble studies area is a six-time winner of Down Beat's"Best College Big Band" award and has been nominated for a Grammy twice." You can catch the university's award-winning jazz ensemble during the school year when they perform concerts on campus and also during the annual Eau Claire Jazz Festival, an event that brings in artists from across the country. 
Eau Claire Was Named an All-American City
Back in 2014, the city of Eau Claire was named one of the top American cities by the National Civic League. Cities receiving the recognition were chosen for their civic accomplishments. In 2014 the focus was on what cities were doing to promote health. As the awards site notes, "this year had a focus on healthy communities--efforts to address challenges such as obesity, chronic illness, physical inactivity and the need for safe routes to school and walkable communities." With the scenic Chippewa River Trail, development of Phoenix Park area and Clear Vision Eau Claire (an organization working to strengthen democracy through civic engagement), it's easy to see why Eau Claire is a great place to get fit and stay civically active.
Eau Claire Has Nine Bridges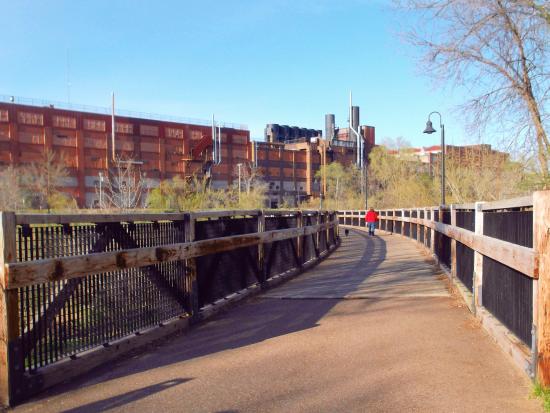 If you're the outdoorsy type, you won't want to miss the views from Eau Claire's nine bridges. There's the Boyd Park Bridge over by Banbury Place, the Phoenix Park Bridge and the Grand Ave. Bridge. There's also a unique S bridge. It was recently named by Visit Wisconsin as one of the 11 unique bridges in Wisconsin you have to see. As Visit Wisconsin notes, "Located in the Banbury neighborhood of Eau Claire, this former railroad bridge over the Eau Claire River is appropriately named, as it curves into an "S" shape. The bridge was specifically designed as an S to connect railroad tracks running parallel on either side of the river without using the sharp turns of a linear bridge. Now a part of Wisconsin's Rails-to-Trails program S was converted to part of the Chippewa River State Trail in 2002." Whatever the season, there are plenty of great bridges to enjoy the scenery in Eau Claire.
Eau Claire Will Soon Have a New Arts Center
If you drive through downtown Eau Claire, you'll probably notice a lot of construction near Phoenix Park. That's because it's where our new arts center is going to be. Slated to open in fall of 2018, the Confluence Arts Center will offer a unique performance space right along the scenic river. The building's unique construction and great location will make the city more of a draw for touring artists. Its construction is making parking in downtown a little cumbersome right now, but in the end the inconvenience will be worth it. The center will offer a performance space for visiting artists as well as the university music and theatre students.
Eau Claire is a great place to build your physical toughness in the cold winters, offers lots of beautiful trail space to get fit and enjoy the views during the changing seasons, and has an artistic talent pool that is already deep and will continue to grow thanks to the university's music students and the coming arts center. Eau Claire is a little off the beaten path, but worth checking out.