Shopping local is a huge part of our Eau Claire culture, giving local artists and businesses is something we can all get behind.
So if you haven't yet, check out these stores and artists providing the best "Made in Eau Claire" products! You might just find some perfect gifts for the holiday seasons that are coming up.
1) The Local Store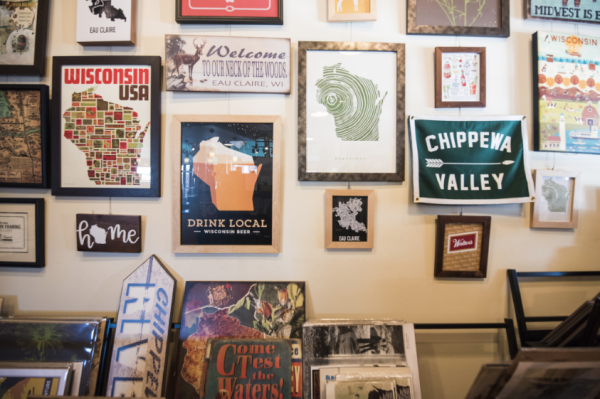 Providing the area with the best gifts and apparel that are authentic Eau Claire, The Local Store is a must-stop shop. From clothing to maps to stickers to hand-crafted wood products, you will find the best Eau Claire has to offer here. Trust us, you are sure to find something you love, and will probably end up leaving with more than you expected to. The Local Store also has an art gallery, frequently hosts events and boasts the friendliest staff in the city. 
2) The Farmers Market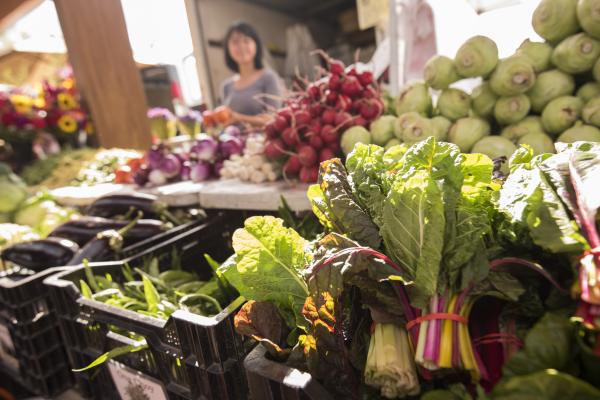 If you're around Eau Claire during the warmer months, you have to check out the Farmers Market. Located at Phoenix Park every Saturday morning, you will find fresh flowers, fruits, veggies and so much more. This is a great way to support your local artists and farmers by buying locally. Free music in the park is always included as well. 
We know that in Wisconsin year-round outdoors events are not possible, but lucky for you there is still an option for local, fresh produce during the winter months. Check out the Indoor Winter Farmers Market every second Saturday of the month from November to April.
3) Tangled Up in Hue
This store truly does sell all things made in Eau Claire. Many local artists are featured here and their works are for sale. Make sure to plan on spending some time while looking inside this store; there is a lot to offer and it is pretty easy to get lost among it all. Another great thing about Tangled Up In Hue are the frequent workshops held by local artists. Whether you're looking to plant your own succulent, make acorn jewelry or create Christmas ornaments, there will be a workshop you'll love.
4) Artisan Forge Studios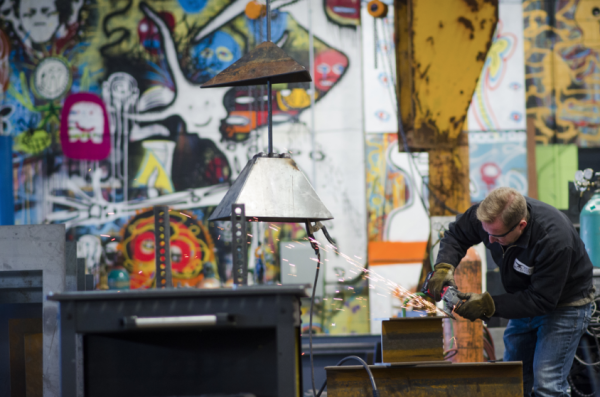 This studio houses some of Eau Claire's best artists. This art organization created a space that thrives on collaboration and creativity, and is truly a testament to what Eau Claire is all about. Artists help artists, and locals support them all through it. You'll have to check out Artisan Forge for your next piece of art. This space is truly a treat just to see, and you are sure to meet some great people when visiting.
So now that you know the best places to secure your authentic Eau Claire swag, whats stopping you!? Strap on those good old walking shoes and head out on your local journey. Don't forget to capture some photos of your adventure and share them with us using #CaptureEC.