"Tell me about history!" my four-year-old son frequently demands. As a first-time parent, I assume this request is a bit unusual coming from someone whose interests are otherwise dominated by Duplos and toy trucks and whose sense of historical eras is somewhat vague. (Specific questions about the past are often followed by, "Is that when the dinosaurs were alive?") Then again, most of us – whatever our age – have a natural interest in what life was like in days gone by. This fundamental desire to experience the past can be fed by "Changing Currents," the brand-new major exhibit at the Chippewa Valley Museum in Eau Claire. I'm looking forward to bringing my son there soon, both for the chance to see his eyes light up amid all that history and for the chance to experience a return visit for myself.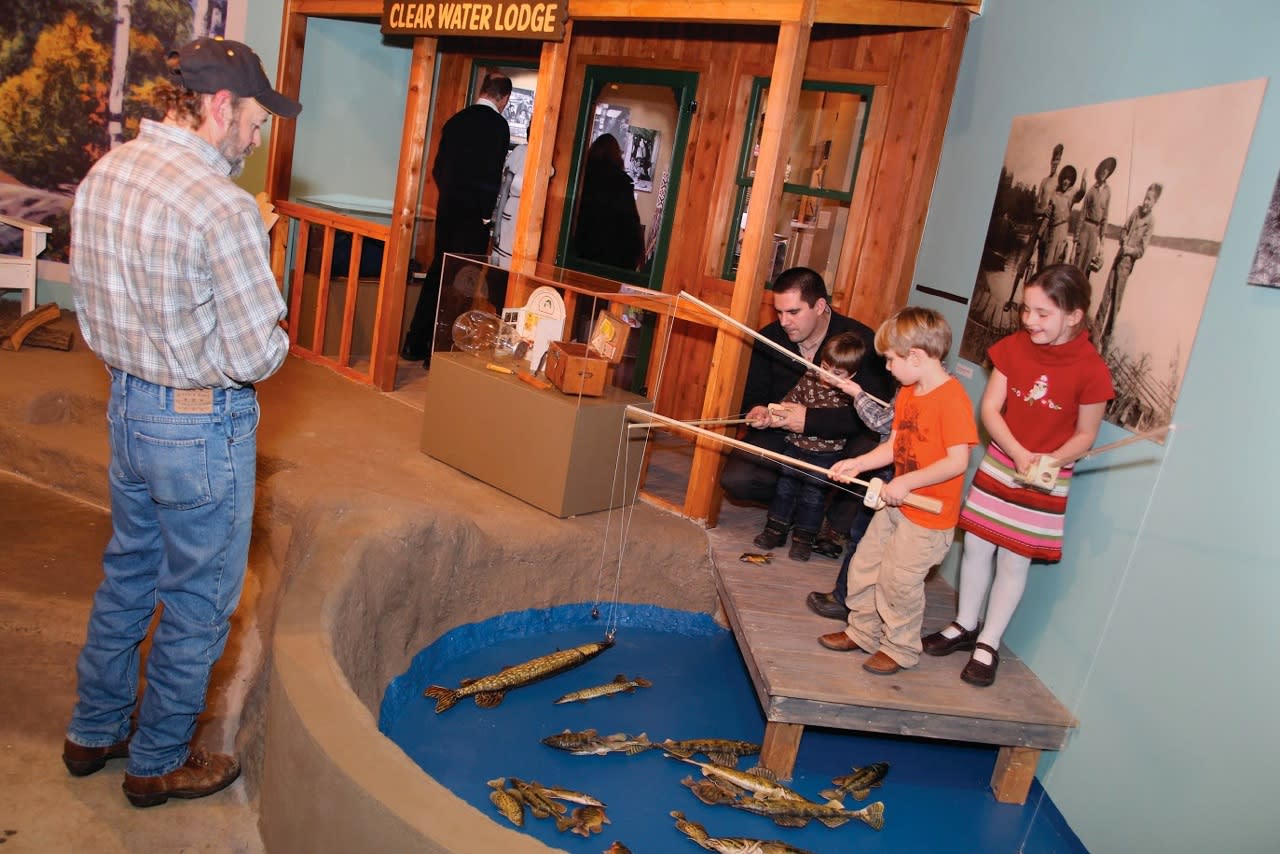 The culmination of nearly a decade of research and a year of assembly and construction, "Changing Currents" officially opened Dec. 7. With sights, sounds, and stories, it brings to life a broad swathe of Chippewa Valley history, from the first interactions between French fur traders and Native Americans in the 1650s through centuries of discovery, conflict, and collaboration among diverse peoples that continues through the present day. History, ultimately, is the study of human lives – individually and collectively – and we all love a good story, don't we? You can experience plenty of those stories here, including the tales of fur traders, tribal leaders, pioneering lumberjacks, KKK-fighting priests, Hmong refugees, and many more.

Exhibit highlights include a life-sized video game that allows visitors to swap virtual pelts with a fur trader, Jean-Baptiste Perrault, who set up shop near what is now Menomonie in 1788. The game was created by students in a UW-Stout animation course; they also animated a sequence that graphically shows the devastation caused by an 1884 flood during which the river rose 27 feet in Eau Claire. Elsewhere in the 4,200-square-foot exhibit you can toot a riverboat whistle, learn about Old Abe the Civil War eagle, or even catch a (fake!) fish while exploring a mid-20th century northwoods vacationland. In all, more than 400 original objects and 300 photographs tell the Chippewa Valley's ongoing saga.

"Changing Currents" replaced two exhibits that had dominated the museum for more than 20 years – "Paths of the People" (which told the story of the Ojibwe, or Chippewa, people) and "Settlement and Survival" (which described how white settlers built communities in the 19th and 20th centuries). The new exhibit's working title was "Intersections," a word that aptly describes the blending on peoples and cultures in the region that continues through today.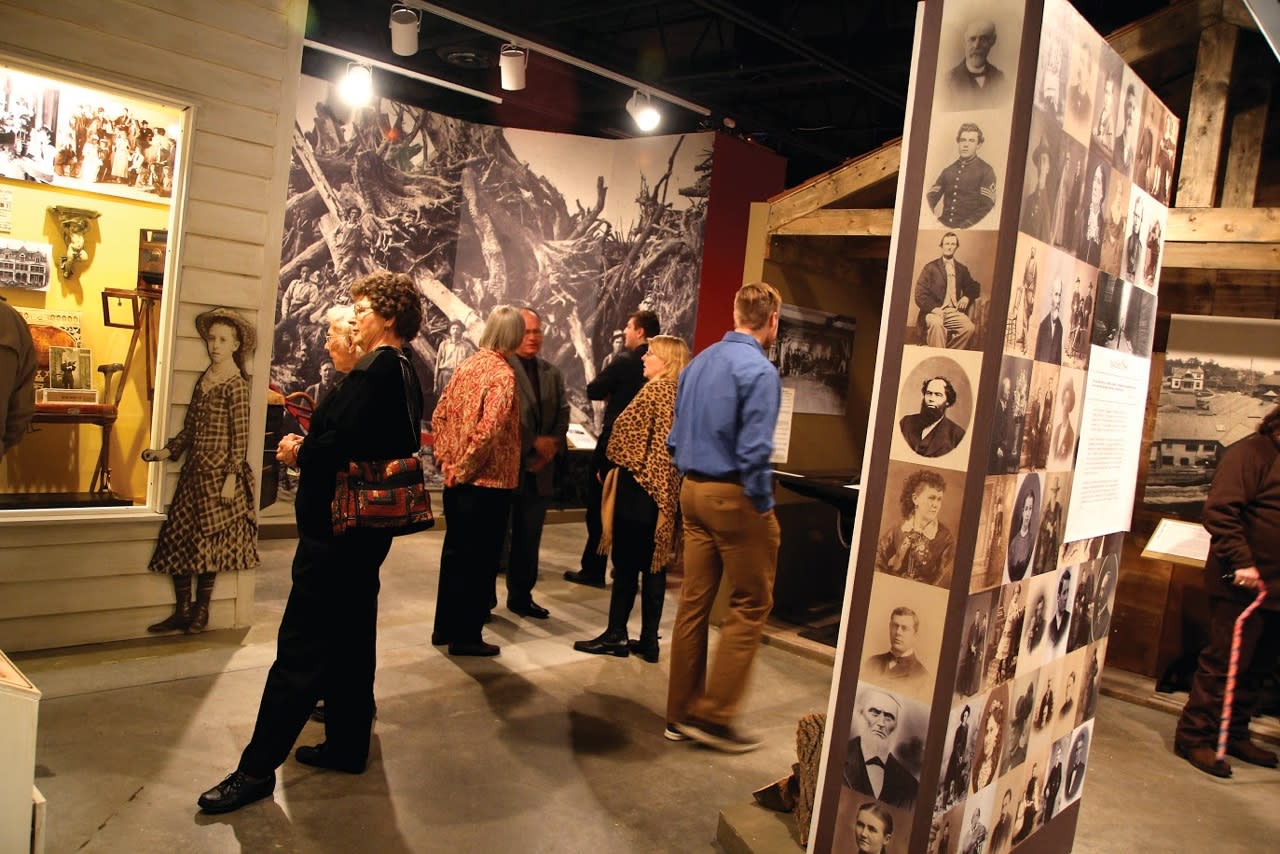 And if "Changing Currents" isn't enough to entice you to visit the Chippewa Valley Museum, remember that the new exhibit isn't the only attraction: Among other things, there's the huge "Farm Life" exhibit; the multimedia "object theater" titled "This Day"; the short-term "Picture of Health" exhibit, which runs through May 2015; a children's gallery; and (of course!) the museum's near-legendary vintage ice cream parlor. The next time someone in your life, whatever the age, says "Tell me about history," you'll know where to go.