I'll admit it: I was an escape room skeptic not too long ago.
I didn't understand the point. I didn't want to be embarrassed about not being able to solve puzzles. I wasn't sure I wanted to be locked in a room with anyone. However, now that I'm a seasoned pro (three escape rooms, two victories), let me tell you, it's beyond fun. Whether you're looking to mix up your weekend plans or just have some time to fill on a quiet weeknight, get a team together and test your skills at the newest Tactical Escape 101 location in Oakwood Mall. 
Still feeling nervous? Check out the following list of six things to know before you go. It's a blast, I swear!
1. You're racing the clock
The objective is to find clues, unlock locks, and get out of the room (or whatever the goal of the specific room is) in the time allowed. Usually, rooms are 60-minutes, but there is one 30-minute room at the Eau Claire location. And remember, there is a clock ticking down the whole time. 
2. The ultimate goal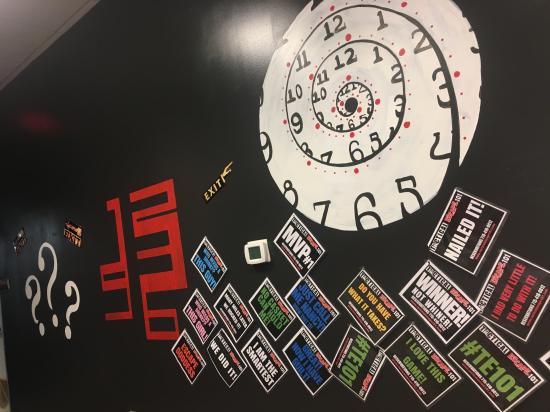 Break one of the room records. Each room has a record for the fasted escape time with hints and without hints.
3. It's not about intelligence
Other than some basic math skills, everything you need to know is in the room. It's more about finding all the clues in a room than it is about figuring out complicated ways the clues fit together. Methodically search the room. That's the key.
4. You're being watched
The Tactical Escape 101 team is watching and listening to your group the entire time. Your Game Master is there to answer questions, make sure rules are being followed and offer hints if requested.
5. It's not about strength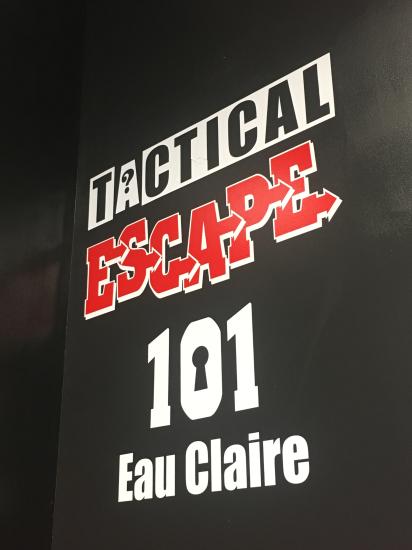 When you're hunting for clues, if something doesn't move (furniture screwed in, wall fixtures, anything related to outlets), they aren't meant to. If you're wondering if something questionable is supposed to open or be moved, always ask your Game Master first. And don't worry, that doesn't count as a clue.
6. Good for ages 9+
Most rooms require a minimum of nine-years of age but others allow 6+ or require 15+. When you sign up for a specific room, check the description for exact age requirements.

Some additional logistical suggestions:
Arrive 10 minutes early
The Tactical Escape 101 team will explain the rules, answer any questions and give a brief description of the room you're in (there will be five different rooms at the EC location once the final room opens in September).
No cell phones are allowed in the room
You're required to leave your phones outside the rooms (in secure lockers) for the entire time you're in the room. Make sure to plan accordingly (with babysitters, if needed) so you don't worry about missing any calls.
Use the bathroom right before
You don't want to waste valuable time running to the bathroom in the middle of the game.
Dress comfortably
This isn't a sporting activity. You can wear whatever you want: shorts, jeans, skirt, dress. You'll be fine accomplishing the task at hand no matter what you've got on.
For all the pricing information and more frequently asked questions, check out the Tactical Escape 101 website.
Exclusive offer to all Visit Eau Claire readers! Use the code VISITEC20 when you're checking out to get 20% off your purchase. Offer valid through October 30, 2017.