When you need a break from it all, but don't want to be too far from your family, you need look no further than the Eau Claire area...not for a vacation, but a "staycation!" Grab your girlfriends, leave the kids with a trusted adult, and hit the town for a long weekend.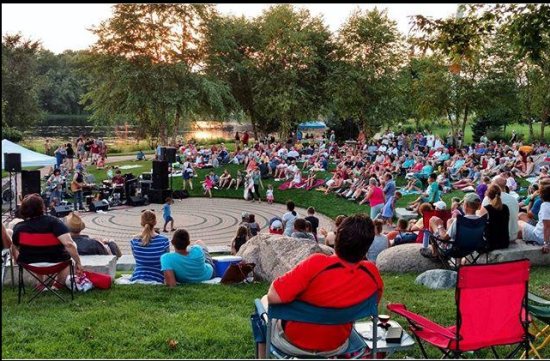 Start Thursday night in Phoenix Park at the Sounds Like Summer Concert Series. Each Thursday night concert features talented local musicians surrounded by the riverside beauty of Phoenix Park. Pick up a wrap from Forage, or a wood-fired pizza from Tutto Bene, and settle in to enjoy the gorgeous summer evening. Visit www.volumeone.org/sites/concerts for the schedule of performers.
After the concert, head a short distance away to The Plus to see some more incredible local talent at a Clear WaterComedy show!  Created by local amateur comedians, Clear Water Comedy produces, performs, and books national acts for shows on stage each Thursday night at The Plus. Check their Facebook page for a detailed listing of events, including cover charges and age requirements for attendees. Doors open at 8:00 pm and start at 9:00 pm. Ticket prices include a complimentary soda, tap beer, or rail mixed drink.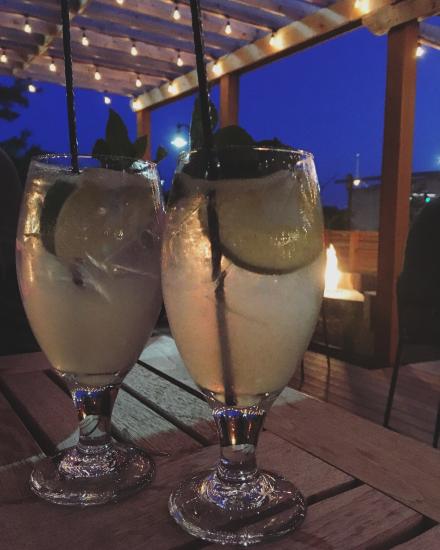 Finish off the night across the street at Dive, the rooftop bar in The Lismore Hotel. You'll find a trendy atmosphere and creative menu of craft cocktails including Agave Maria (voted one of the most popular drinks in Eau Claire). Look out on beautiful Downtown Eau Claire and unwind in the unique space that once served as the hotel pool.
Friday morning, sleep in - this is a staycation after all! But don't sleep too late; you need to meet the ladies for brunch and some retail therapy!
Begin at The Nucleus, ranked as the top breakfast spot in the 2016 Volume One Best of the Chippewa Valley reader poll. Fuel up, it's going to be a long day! It's always hard to choose what to order -everything on the menu is a winner. But you can't go wrong with the Strawberry Nutella Crepe or a Real Housewives of E. C. omelet.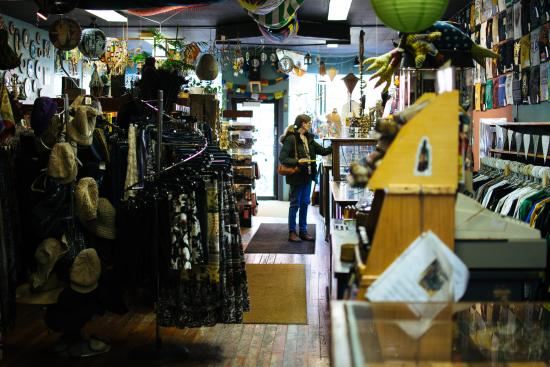 Start your shopping spree on Water Street with stops at Trucker's Union, Details, and Avalon Floral. Before heading back to the downtown area, stop in at Chic Sweets by Farrah for a sugar boost from one of their cupcakes, each one as delicious as it is beautiful. Once in Downtown again you must visit Red's Mercantile, a unique home goods and accessories shop full of items just waiting to be added to Instagram in all your weekend snapshots. Pop across the street to The Local Store for fun Chippewa Valley themed and locally sourced merchandise, and then go back to Barstow Street to the new location of Tangled Up in Hue, where area artists create all of the goods from jewelry, apparel, décor, and stationery.
Ready for a relaxing Friday evening? Head to Infinity Beverages Winery and Distillery for a tour and tasting. Enjoy samples of their wine and spirits, hear the history of the business, see the production area where all the products are made on-site, and learn a little bit about wine and 
spirit making. Visit their website for more details and to book your tour. Some tips to note; the tour and tasting package is $27.99 per person, but for Loyalty Club members, the cost is $20.00 per person, and one designated driver per group receives a complimentary tour. Following the tour, stay for the weekly Tunes at the Tasting Lounge and enjoy a glass of wine or a signature cocktail like the delicious Pink Flamingo out on the patio. Sodas are also available, and some of the cocktails can be made without alcohol...
For more on this awesome staycation guide, pick up the latest Queen of the Castle Magazine!