It's time to get up and get moving! Getting a sweat session in and staying healthy could be challenging when gyms and studios are temporarily closed. Luckily, our local businesses have adjusted to this change and are eager to help you get your blood pumping. Here are some ideas of what you can do to stay healthy and active from your home and support our local community at the same time.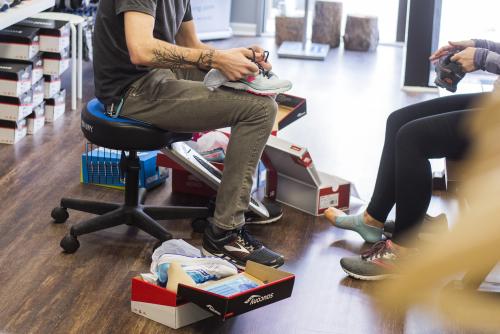 Blue Ox Running
Whether you enjoy a 30-minute walk after work or like to jog through town, Blue Ox Running has the shoes to support you every step of the way. Visit their website to not only shop their selection of running gear but check out some upcoming events that runners will not want to miss out on.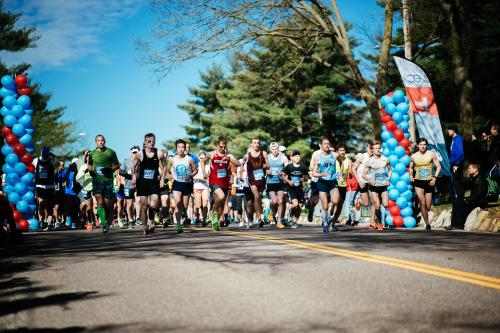 Eau Claire Marathon
If you haven't already, register for the Eau Claire Marathon! With the race now being rescheduled to the weekend of September 26-27, you have more time to prepare and train for the big day. Wouldn't it be awesome to cross off "ran full/half marathon" off your bucket list?!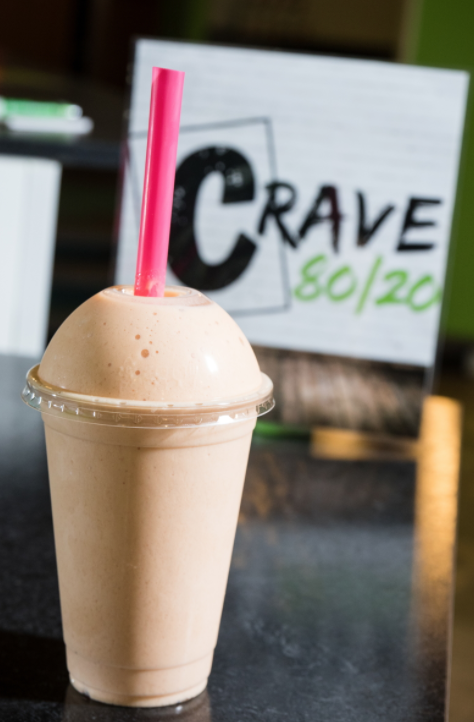 Crave 80/20
Crave 80/20 is still shakin' and groovin'! Their nutritional shakes make the perfect healthy substitute for breakfast or lunch. Give them a call and they will prepare your shakes and teas to be taken to-go. This is the fuel you need to take on the day!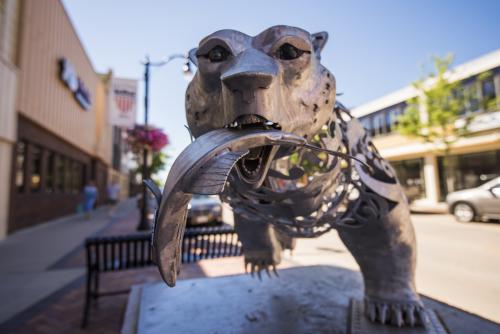 Sculpture Tour of Eau Claire
Our sculptures are getting lonely out there. Consider a self-guided sculpture tour to step away from your house safely. If you visit the Sculpture Tour of Eau Claire website, you will find all of the 2019-20 sculptures that you can search for around the city. You can make this a fun scavenger hunt!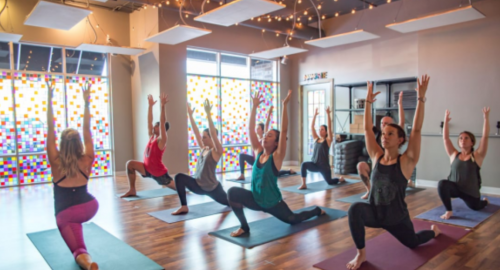 Latitude 44 & The Well
Who better than our local fitness experts to teach you about wellness? The Well and Latitude 44 are live streaming workouts for you to do from the comfort of your own home. From push-ups to downward dog, these teams are still here to motivate and support you. So, let's support them too.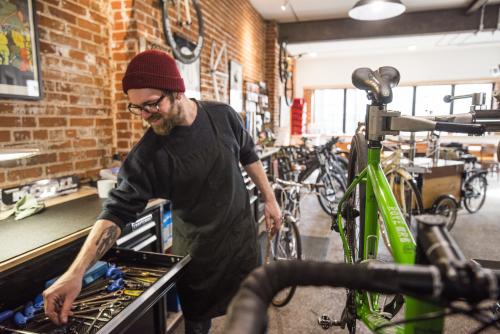 Shift Cyclery & Coffee Bar
Bikes have been deemed as essential according to Governor Tony Evers! Although the coffee bar is temporarily closed, the cyclery continues to serve its bicyclists. If a ride sounds like a fun workout but your bike is in need of repairs, visit the folks at the SHIFT Cyclery. They will be able to get you rockin' and rollin' in no time.
Although our routines have changed a bit, you can be creative and find new ways to take care of yourself. Even better if you can support the local businesses that have been supporting you!