My co-worker Megan Strop and I were lucky enough to get to represent Visit Eau Claire at May's Floral this past Thursday. There was a super cool event happening where everyone who came got to choose flowers to make an assorted pot of flowers.
We learned about "thrillers" and "spillers." Thrillers are like the main attraction of your flowerpot. They are the part that gets the most attention. Spillers, as you may have guessed are the flowers or decorative grass that will spill out of the pot, giving it a somewhat vine-like feel. You have to be careful not to put together sun loving and shade loving plants because they will need to be placed in two different locations for them to flourish.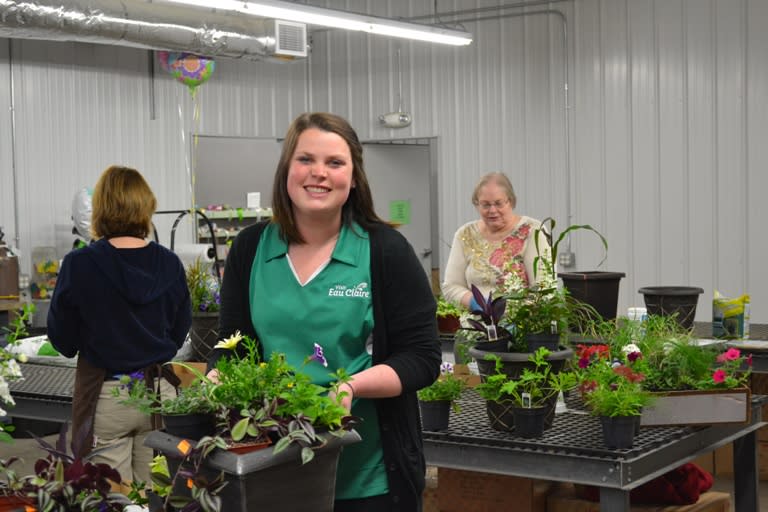 Once we had chosen our flowers and grass, we returned to the back room and started putting together our masterpieces. There were two different ways to set up the pots, depending on if the pot was going to be situated in a place where you'd see it from all or just one angle. I chose to set up my pot where a person would be able to see the thrillers from all directions, so I was advised to position my thrillers in the middle of all the action.
Thank you so much to all the wonderful ladies from May's Floral who helped put on this event! Go check out their website to see the other events put on by May's Floral, and maybe you'll find something that strikes your fancy!