With its nearly 30 miles of recreational trails, exciting off-road opportunities, and increasingly bike-friendly streets, Eau Claire is a veritable paradise for pedalers.
Bicyclists revel in this reputation during the annual Wisconsin Bike Week (this year, that's June 5-12), when enthusiasts gather to celebrate the benefits of biking for transportation, fitness, and recreation. Only a handful of cities have schedules as robust as Eau Claire's during this statewide celebration, which is sponsored by the Wisconsin Bicycle Federation. From off-road adventuring to biking in a parade to exploring Eau Claire's breweries via two-wheeled transport, Bike Week offers plenty of fun for novices and experts alike. Here are seven events you won't want to miss:
CORBA GROUP RIDE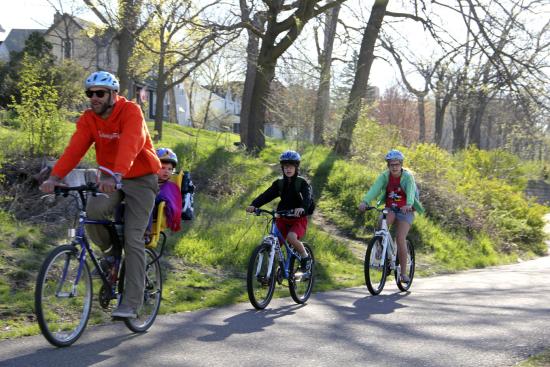 The Chippewa Off Road Bike Association – otherwise known by the acronym CORBA – is hosting a group ride at 6 p.m. on Monday, June 5, at Lowes Creek County Park just south of Eau Claire. The event is open to riders of all skill levels, so you don't need to be a veteran off-roader to take part. Participants are split into groups based on speed, so don't worry about being left behind. And don't worry about running out of trail, either: There are 13 miles of single-track and 5 miles of double-track at Lowes Creek!
KICKOFF PARTY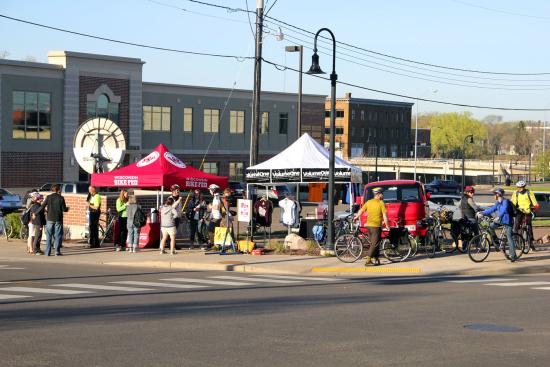 Whether you're a hard-core bike commuter or just want a good excuse to pedal early in the morning, check out the Bike Week Kickoff Party from 6:30-10 a.m. on Tuesday, June 6.  This shindig will take place in the parking lot kitty-corner from the Volume One World Headquarters at 205 N. Dewey St. Mingle with fellow bicyclists, meet bike group reps, peruse bike-related merchandise, and grab a free cup of java courtesy of Soul Brewed Coffee.
BIKE TO BASEBALL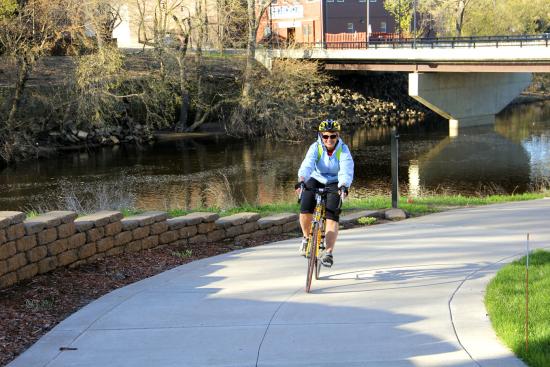 Ready to root, root, root for the home team? On Wednesday, June 7, you can meet with fellow bikers at 5 p.m. in Altoona's Tower Park or 5:30 p.m. in the Volume One parking lot for a group ride to Carson Park's historic baseball field. There, you'll get a free ticket to see the hometown Eau Claire Express play the Rochester Honkers, plus a free gift from the home team! The game starts at 6:35 p.m. and helmets are required for riders. (But you wear one whenever your ride, right?)
MEET-UP & RIDE-IN TO SOUNDS LIKE SUMMER CONCERT SERIES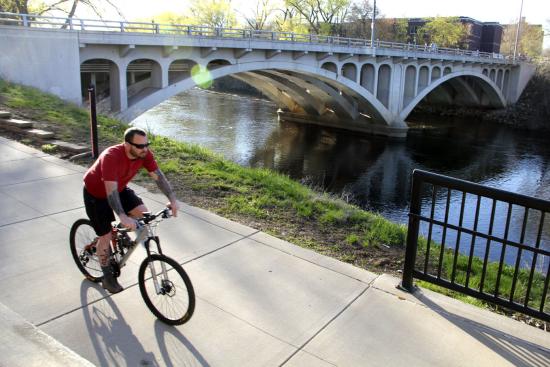 Grab your helmet and gather with fellow cyclists to pedal to the Sounds Like Summer concert at downtown's Phoenix Park. Meet-ups are at Tower Park in Altoona at 5 p.m., Flynn Elementary at 5:15 p.m., Putnam Heights Elementary at 5:15 p.m., and in UW-Eau Claire's Hibbard Parking Lot at 5:30 p.m. Once you reach the park, take advantage of the free bike valet service, grab a seat on the grass, and enjoy music from local alt-country band, The Rattlenecks. All of this against the picturesque backdrop of the Chippewa River, couldn't be better. 
BIKES, BRIDGES, AND BREWS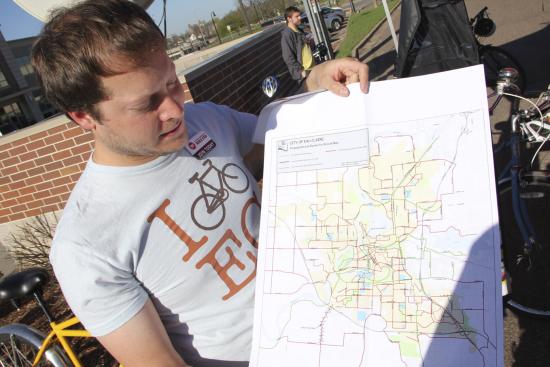 Here's a chance to work up a thirst while enjoying some of Eau Claire's beautiful scenery, then to slake that thirst at a local watering hole. Bike and brewski lovers will meet at 6:30 p.m. on Friday, June 9, at the trailhead building in Phoenix Park. After biking their way across some of the city's beautiful bridges, participants will settle in for a pint at one of two taprooms on the west bank of the Chippewa River: Lazy Monk or The Brewing Project. (Once again, helmets are required.)
 BIKE IN THE CINDER CITY DAYS PARADE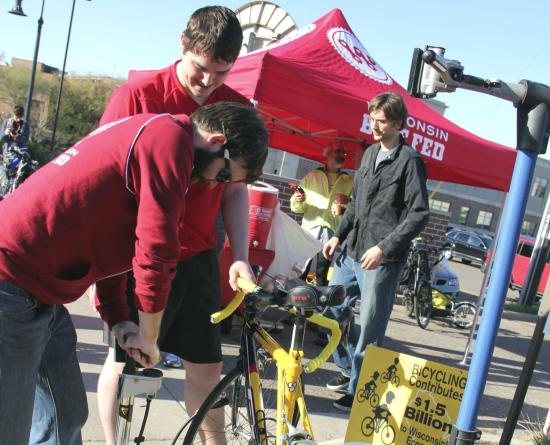 Round out Bike Week by celebrating at Cinder City Days, Altoona's hometown summer soiree. The fun runs from 10 a.m. to 4 p.m. Saturday, June 10, at Cinder City Park, 2300 Spooner Ave. Bicyclists should enter the park from 10th Street; there, they will find a bike valet and free bike safety checks. If you want to be in the parade, meet with fellow bicyclists at 1 p.m. in the 500 block of Sixth St. West, then proudly pedal down the street for your friends and neighbors to see. Bike power!
AND THERE'S MORE!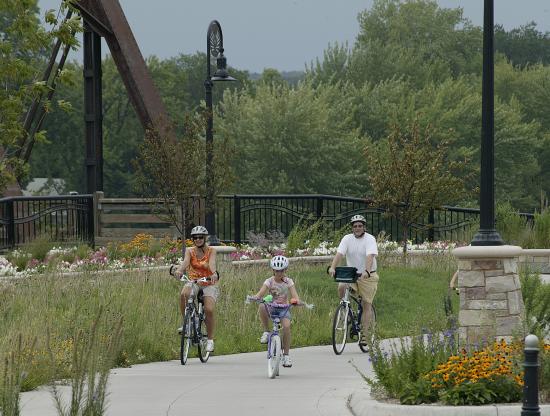 This is only a partial list of the fun and educational events in store for Bike Week in Eau Claire. To see the full calendar, visit http://bikeweek.wisconsinbikefed.org/eauclaire.