Say goodbye to flip flops, my friends!
The season of ghosts and goblins along with homemade pumpkin pies is here to stay, and with it comes the deep, rich colors of red, orange, and yellow. As my friend Robert Frost once said, "Nothing gold can stay." However, we can certainly soak in all the gold we can get while it's here! In no particular order, below are some of my favorite places to check out Eau Claire's colorful foliage.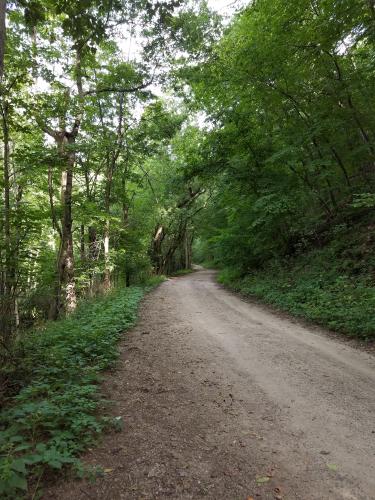 One of my favorite places to catch those shades of gold is along the Putnam Trail, which wraps
around Putnam Park and goes through UW-Eau Claire. If you're wanting to enjoy the colors in
solitude, nothing seems to beat Putnam Rock. Take a seat, and stay awhile! Of course, this trail is also perfect for friends and family. Here, you can catch breathtaking views of the fall colors as trees hover around, birds sing their sweet tunes, and the river flows ever so gently.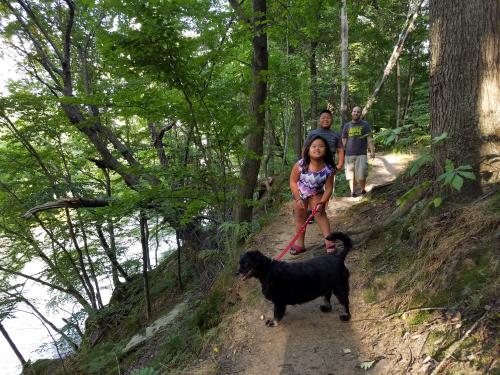 I didn't discover the Eau Claire River Trail until a couple years ago, and oh boy, was I disappointed I didn't find it sooner! This trail runs from the Boyd Park pavilion through Archery Park and heads under highway 53. You'll really feel a part of nature on this hike! The sunlight shimmers through the trees giving those leaves that extra special glow. So lace up those shoes! You won't want to miss this one.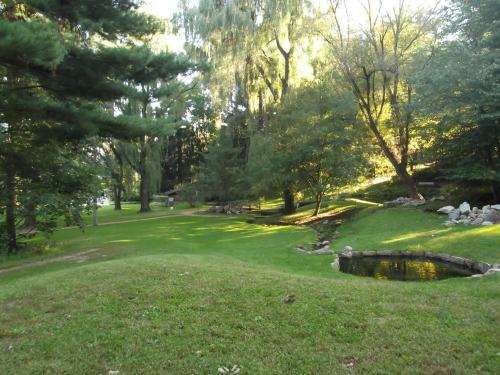 One place that I love to bring my family to really soak in the magic of fall is Rod and Gun Park. It's a hidden gem on the west side of town where several ponds are connected by small streams. You can sit on one of the many benches, walk along the pathways, or even hit up the swings where you can admire the hues of fall.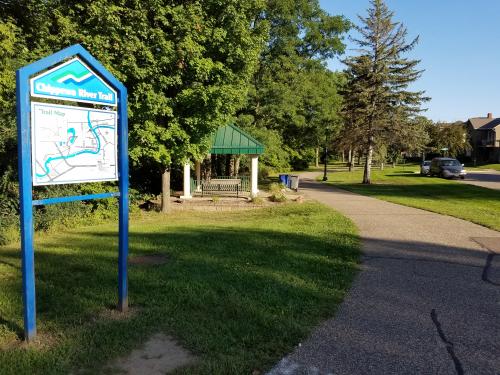 The Chippewa River Trail is perfect for everyone - walkers, runners, and cyclists! It weaves through Phoenix Park, Owen Park, and UW-Eau Claire giving you a lovely fall tour of the center of our city. You'll not only catch the changing colors above and around you but also see them lining the banks of the rivers! Fall colors reflecting in the water? Oh, yes!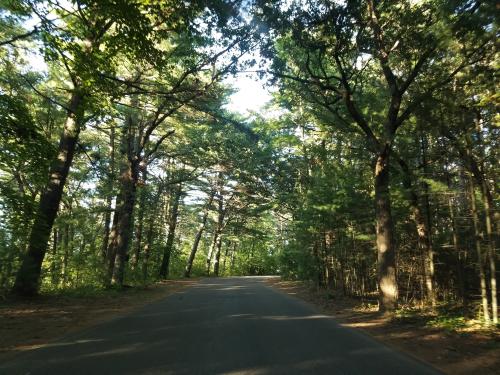 Fall is just not fall until I've gone to Carson Park where the colors are magnificent and the fresh air invigorating. Like the Chippewa River Trail, Carson Park is perfect for everyone - including drivers! It's great if you're looking to get a glimpse of the beautiful colors of autumn but don't have a lot of time on your hand. Coming home from work? Take a quick stroll through the park! Of course, Carson Park is also perfect for long walks where you can really admire the bright shades of just about every color in the rainbow.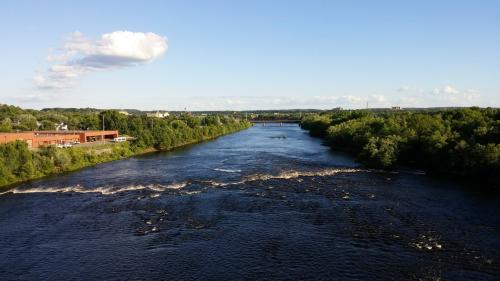 The High Bridge opened up during summer 2015, and it's already one of my favorite places to see our city. Here, you can catch an incredible view of the downtown area along with the different shades and colors rolling up and down the banks of the river. If you're like me, you'll find yourself coming here several times to experience the fall colors as they cover the city.

Bonuses:

If you're up for a bit of a drive, Hoffman Hills near Menomonie offers almost ten miles of hiking trails and a 60-foot high observation tower. The tower rises above the treeline giving you the ultimate view of the beauty that fall holds. Don't forget to bring a map! I got lost the first time I went…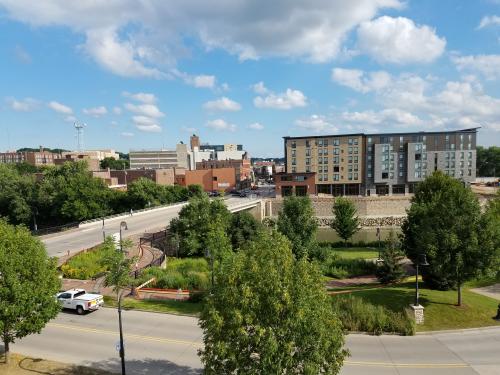 When the new downtown parking ramp opened up, I had to make a beeline to the very top to catch a glimpse of our city. Guess what, my friends? This is going to be a great spot to watch the city get soaked in beautiful saturation of fall colors! Yes, that's right. You'll be able to see the magic of fall for miles!
What are some of your favorite places to admire the changing colors here in the Valley? Leave a comment below!