Are you ready for this, Eau Clairians? Sunflowers have taken over the Valley!
Yes, that's right. Hundreds of thousands of bright, cheery, perfectly golden sunflowers! Doesn't that just make you want to dance merrily in the breeze with them? I know I do!
I first learned about Babbette's Seeds of Hope this past weekend when lo and behold, my Facebook feed was being decorated by these beautiful flowers. Sunflowers make me oh so happy, and when I discovered that a sunflower maze existed right here in Eau Claire, oh boy, was it time to let my inner child come out to play!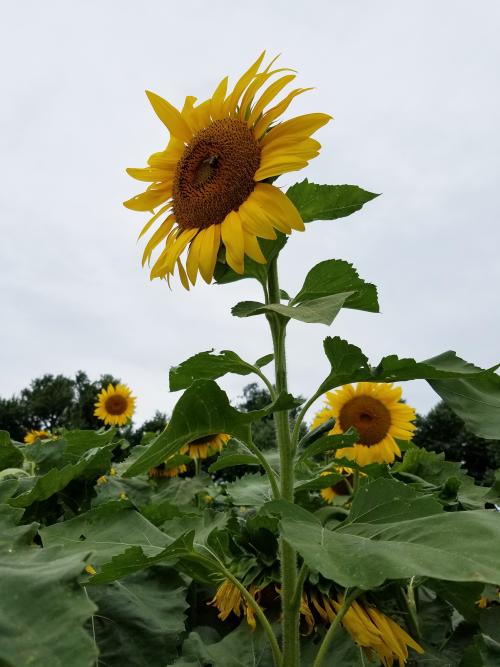 So my husband and I packed up our niece and nephew, and we made the drive out to visit the more than five acres of sunflowers that spell "Seeds of Hope." You can't miss it! Just look for the sunflowers. When we arrived, there were wagon and horse carriage rides available, pumpkins of all sizes to be given away, delicious pulled pork sandwiches being served by Thirsty Badger, and the sunflower maze, of course! Oh yes, we hit the jackpot that day.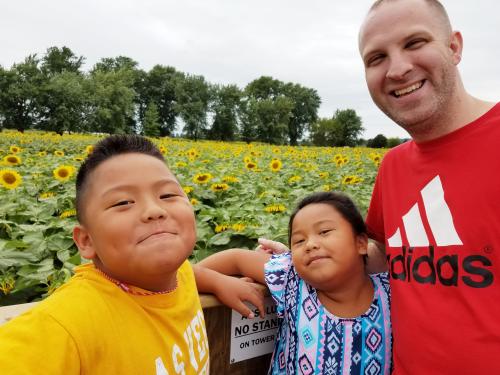 We hopped on every tractor, climbed every looking tower, and took two rides through the sunflowers. The maze of sunflowers was absolutely beautiful! There were some large sunflowers whose heads were so heavy that they began to droop, but when you look closer, each drooping sunflower holds a bucket load of seeds – and hope! Some were magnificent in size, standing tall and strong while smaller ones poked here and there as if to say, "Don't forget about me!" Honestly, I wouldn't have minded getting lost in this special maze…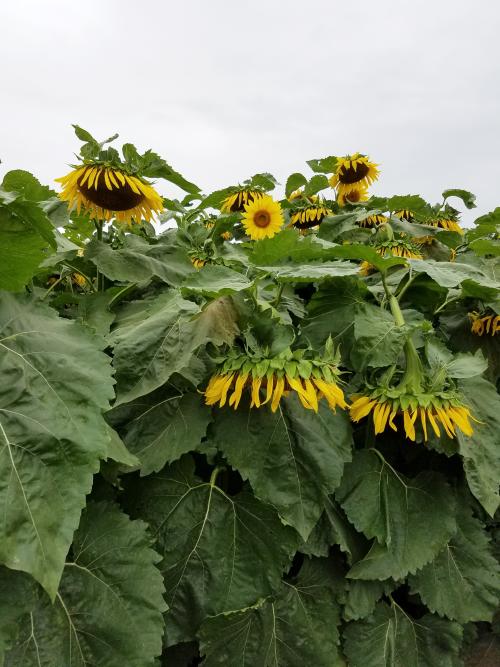 While we skipped, ran, and walked through the maze, we came across signs posted throughout thanking visitors for supporting Babbette's Seeds of Hope and their effort to cure cancer. We learned that the sunflower maze was created in memory of Babette Jaquish who lost her battle to cancer in November of 2014. During the almost nine year fight, Babbette's husband Don planted the sunflowers on their property because they were her favorite flower. Babbette wanted to sell the sunflower seeds from the flowers and donate a portion of the proceeds to cancer research. Today, her dream lives on through Babbette's Seeds of Hope, a business started by her husband Don Jaquish and daughter Jennifer White to help families affected by cancer.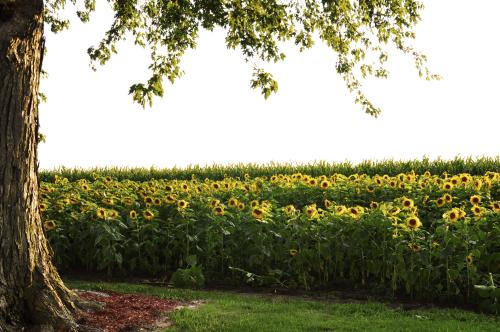 I felt so blessed to be able to stand in this sea of sunflowers, grown out of love and in honor for a wife, mother, daughter, sister, and friend to many. As we gazed over the looking towers at the sunflowers below and around us, I felt wrapped up in Babbette's beautiful dream. It is one that lives in every seed that is planted, every flower that is grown, and every breeze that is carried by the summer wind. Oh yes, what a very beautiful dream to be a part of!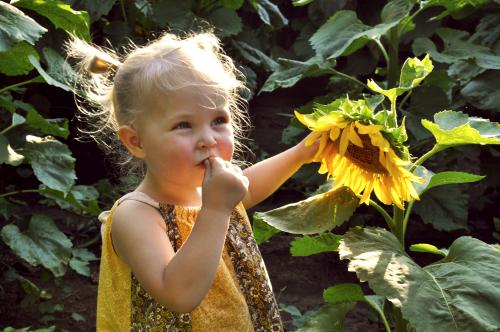 Babbette's Seeds of Hope sunflower maze has been loved by so many that it will continue to remain open through Labor Day weekend. There is no charge to enter the maze, but visitors are welcomed to make a free will donation. The maze will be open every day from sun up to sun down so find some time to check out the acres of beautiful blooms. You will definitely want to add this ray of sunshine to your to-do list this weekend!