Bring Out Your Crafty Side
Are you interested in learning a new craft? Red's Mercantile isn't just for modern home goods and wares, the store also hosts a number of crafty workshops! The workshop I attended was on Calligraphy, specifically "modern calligraphy."  Here are 8 reasons you should check any one (or more) of the workshops out for yourself:
1.    Learn A New Skill
Becca Cooke, the owner of Red's Mercantile, says that one of her favorite things about the courses is how accessible they are for the average person. You can walk away feeling fairly confident that you can do the craft you just learned. The workshops aim to give you a bit more personal coaching than you'd get from just watching a Youtube video to develop your skills. The workshops also provide all the materials you need to get started, so you don't have to go through the hassle of finding the perfect supplies on your own. 
Calligraphy is one of the workshops the store offers most often, due to its popularity. Other workshops offered in the past have included eucalyptus wreath making, succulent plant arrangements, leatherworking, and workshops on indigo dye, to create modern wall hangings.
2.    Supplies Are Included
The calligraphy workshops come with samples, letter tracing paper, two calligraphy pens, and cardstock. Afterward, the instructor even sends everyone digital copies of the tracing paper, so participants can print their own to keep practicing.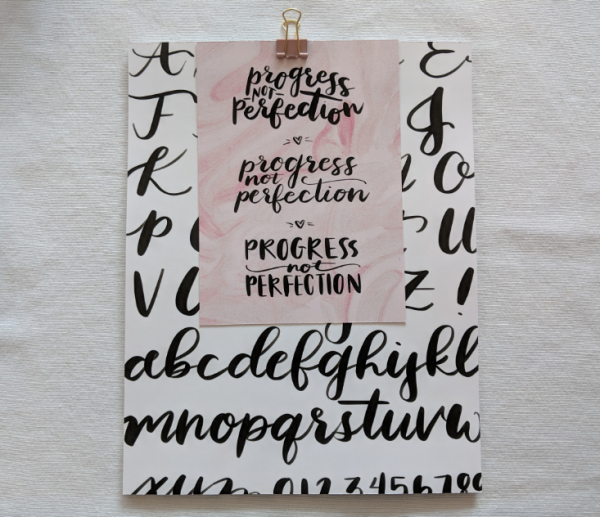 3.    Small Class Sizes
There were six total participants in my class, so there was plenty of time to have our instructor coach us on each of the letterforms. Classes can be bigger in size, but you'll still get plenty of time to work on the skill you are learning.
I also found the calligraphy workshop was very well-taught. I have some familiarity with calligraphy and took a short workshop before. I found the coaching from the instructor to be better than my previous experience, and well suited to both the true novice, and those with a little bit of experience.
4.    Get Out Of The House
Most of the offered workshops happen during the fall, winter, and early spring. Sometimes you need that extra push to get out, and learning a new craft isn't a bad reason to get outside!
The time commitment varies. My calligraphy workshop was an hour and a half long. There was plenty of time to work and learn, but it also didn't feel like the workshop ate up all of a weekend.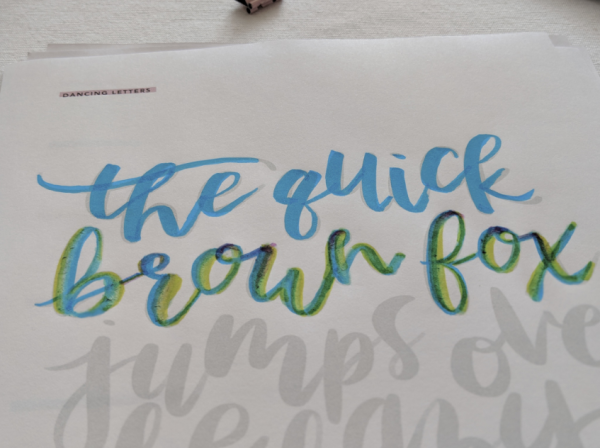 5.    Make New Friends
Becca Cooke says in the time she's hosted the workshops, she's seen participants meet new people, and develop legitimate friendships because of their time spent together. The small class size and intimate location at Red's Mercantile allow for effortless conversation to flow while working on the project. She's seen past participants come back for another workshop with someone they met at a previous one!
6.    Enjoy Some Tasty Treats
An unexpected bonus of my calligraphy workshop was the spread of a variety of items like fruit and muffins. Becca Cooke says the food varies at each workshop, but there is always food and beverages for participants to enjoy.

7.    Sign-Up Is Simple
Registration for workshops is handled easily through Reds' website. You can peruse workshops offerings, then register and pay all online.
8.    Location, Location, Location
All workshops are hosted at Red's Mercantile, which first helps create that intimate and cozy feeling surround by the beautiful items in the home goods store. Secondly, it's very centrally located downtown, so it's convenient to get to, no matter your location in the Chippewa Valley.
Keep An Eye Out
Offerings will pick up again once Fall is in full swing, so keep an eye on Red's Mercantile website (https://redsmercantile.com/collections/workshops). 
Have you attended a workshop at Red's Mercantile? What's been your favorite project so far?