Proceeds from the Eau Claire Marathon go to inspiring running­ related nonprofits in our area, but one of them, focused on educating young girls in our area, is having its most ambitious year yet: Girls on the Run.
Girls on the Run is a Springtime physical activity­ based wellness and positivity development program in the Chippewa Valley. For 10 weeks beginning in end of February/beginning of March, girls in grades 3­-5 learn life skills and develop an awareness for their mental, social, and spiritual health alongside a physical exercise program that culminates in an assisted 5K race in the middle of May. All girls have a running buddy to help encourage them, usually Moms, Dads, uncles, aunts or siblings.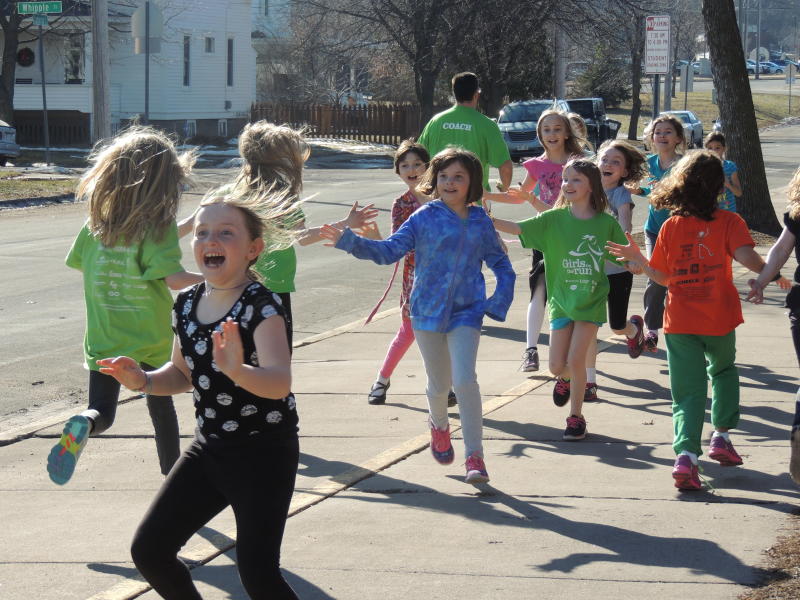 This year's 5k running event is held May 14th. Festivities begin at 9am and the race begins at 10am. Girls run from Owen Park to Phoenix Park and out to Banbury Place before turning back.
The 2016 season is particularly exciting for the organization. Celebrating 10 years in the Chippewa Valley with large jumps in membership in the last few, plus 20 years for the organization in total, Girls on the Run stands to be one of the most ambitious youth programs in the Eau Claire area.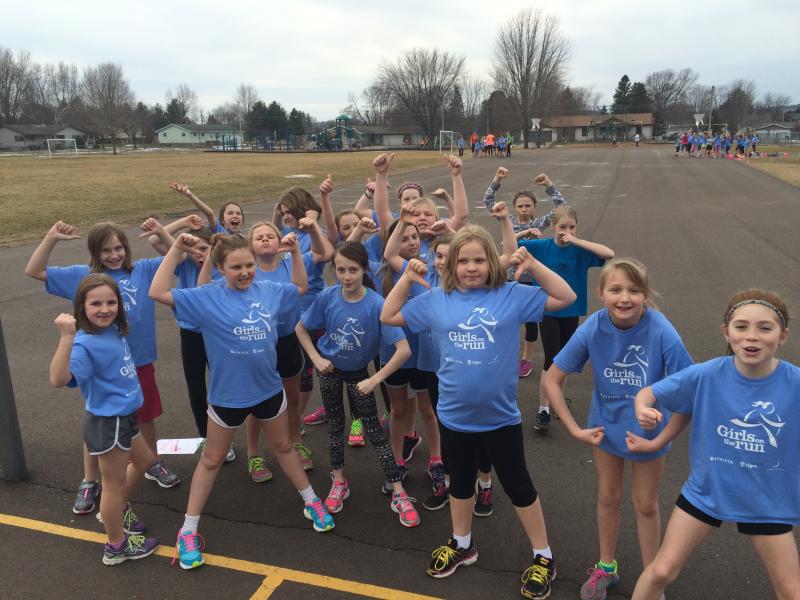 Girls on the Run Council Director Kim Gillett and her team at the GOTR office have made a lot of progress since Kim took on the leadership role in advance of the 2013 season. Her interest in supporting girls through GOTR was piqued the year prior when her daughter Megan was involved in its program.
One day when her daughter Megan got home from practice, she spoke her mind about the lessons she's learned, but they weren't exactly fitness­ related. "One day she came home and said 'Mom, I gotta plug in my positive cord! And unplug my negative cord!'" Said Kim. "I was like 'Wow that's pretty cool. Tell me more!'"
A year later the director position became available and Kim decided she would go for it. Kim got involved for the passion of the program, saying "I've worked for corporate America and I thought this was something that I have the ability to do. If I can inspire just one girl to do better or change their life, that's amazing! Now I have the chance to inspire over 300 girls or more."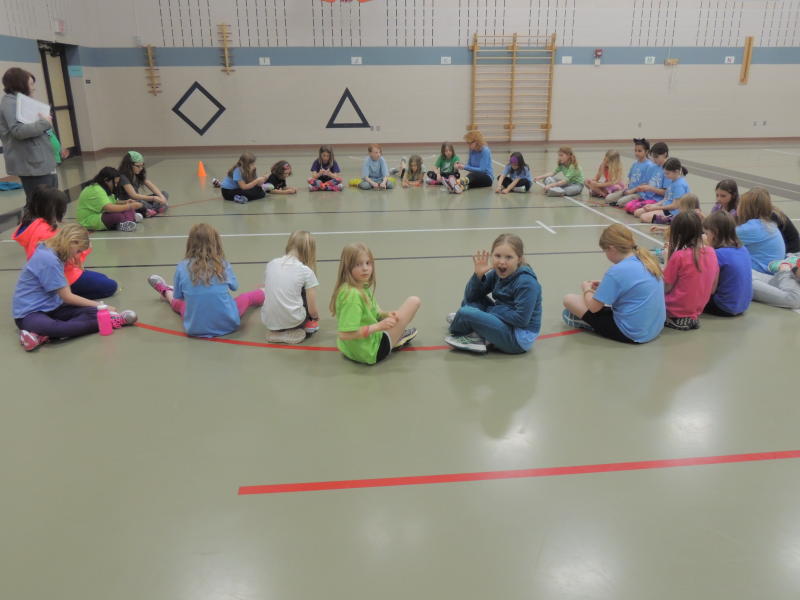 Following two interviews in the spring of 2012 and some training by former Council Director Marcy Schwamberger, Kim settled into her position in and tackled her first year head­ on. "It was crazy!" said Kim, commenting on what the first year was like, "But Marcy was amazing at supporting." With some help she managed the logistics, from book work to creating flyers to programming events and managing coaches.
But little did Kim know that 2012 would mark the start of a growth spurt in the number of registered girls. In 2013 GOTR registered 167 girls. In 2014 they added 58 more girls and in 2015 they added another 72 girls for a total of almost 300. Now in 2016 there are 358 girls registered. For another growth comparison, GOTR grew from nine elementary schools/sites featuring 11 teams in 2012 to 18 schools/sites featuring 21 teams in 2016 with all new auxiliary events to enhance the girls' experience.

One of the events GOTR programs is If the Shoe Fits... Run!, an exciting evening party now in its second year in which GOTR welcomed hundreds of girls and their families to the Eau Claire Sport Warehouse, where with thanks to a partnership with the Eau Claire Marathon and Scheels All Sport girls participate in a fun raffle for free running shoes. There were also face painting tables, speakers from Mayo Health and Ultimate Performance Gymnastics, and plenty of other activities.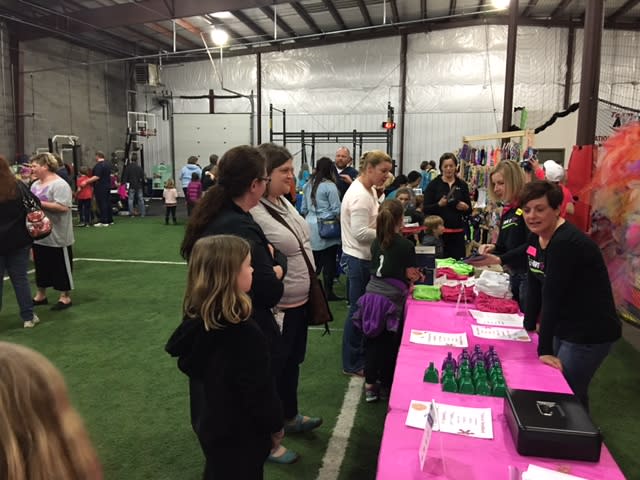 Girls on the Run is hosting two more exciting events before their 2016 program wraps up. On April 1st, noon­-1pm there will be an open house and ribbon cutting presented by the Eau Claire Chamber at Girls on the Run's new office (2004 Highland Ave. Suite P, Eau Claire). Attendees will enjoy cookies, bars, and will get to meet GOTR board members. And coming up in the middle of May is GOTR's Sneaker Soiree. Held May 13th at 5:30pm at The Lismore (333 Gibson St.). It's an evening to support GOTR featuring the group's founder Molly Barker, plus an appetizer reception, silent auction, wine pull, and other activities.
There are a lot of great ways to get involved with GOTR. For one, if you are caring for a girl who will be in grades 3­-5 for the 2016­-2017 school year, you can register her online when registration opens in January. Otherwise you can coach a team, volunteer at special events, be a running buddy at the 5K run, be a board member, write grants, raise funds, or provide administrative support. To get the conversation started call the Girls on the Run of the Chippewa Valley office at (715) 514­-5075, email girlsontherunec@gmail.com, or visit online at gotrchippewavalley.org.