The sun has been shining in Eau Claire, and the strawberries have fully blossomed out at Govin's Meat and Berries, located just east of Menomonie. Three of us Visit Eau Claire Fun Finders set out in the afternoon to go and pick some of Eau Claire's finest berries, not really knowing what a strawberry plant even looked like. When we got to the farm, what we first thought was a small pony greeting us turned out to be a massive dog, and it was just one of four or so dogs that freely wandered the grounds. The sweet smell of strawberries hit our noses, mingled with the scent of hay and fresh dirt. It was a gorgeous green paradise, and we couldn't wait to get out to the fields and start picking.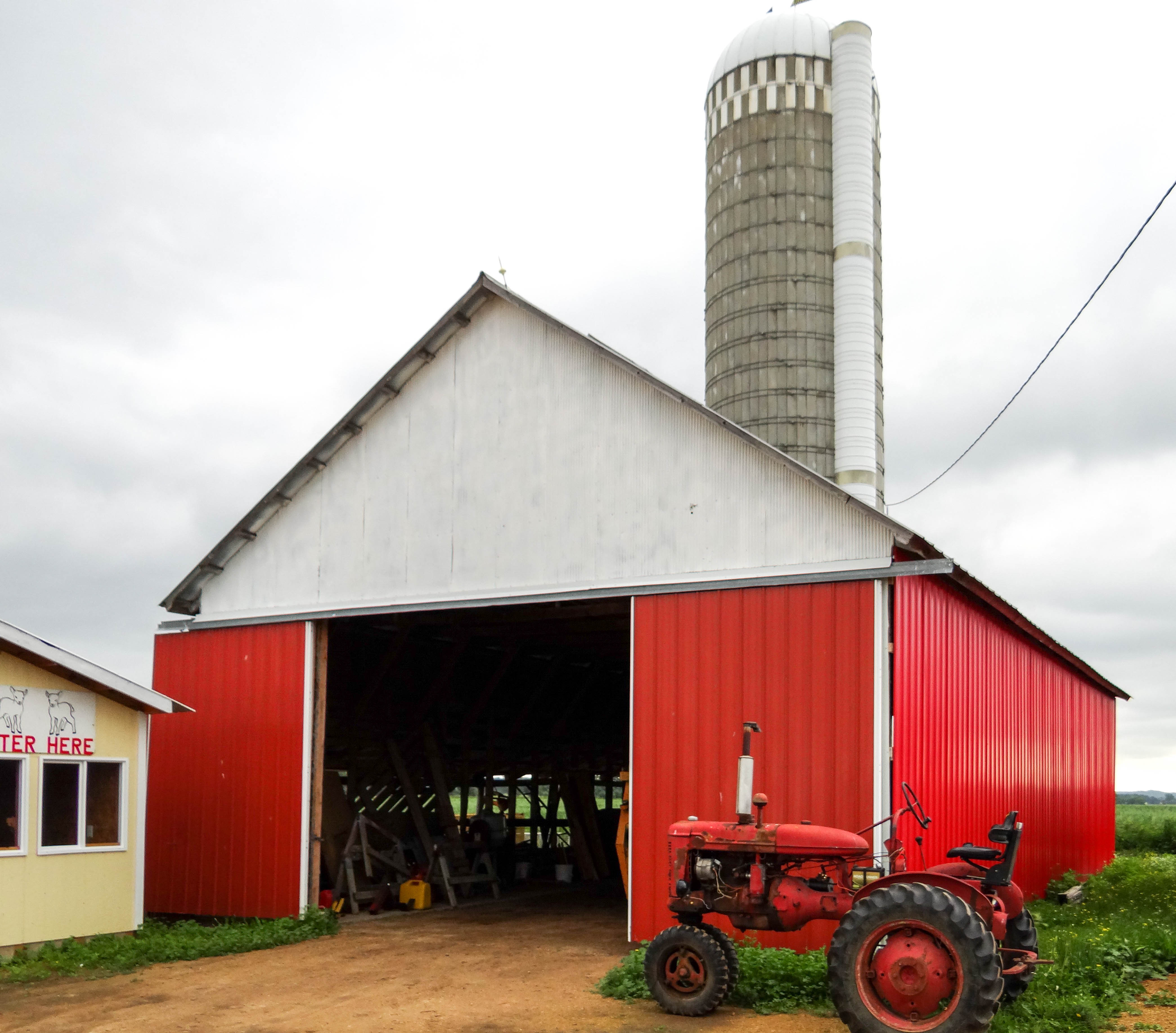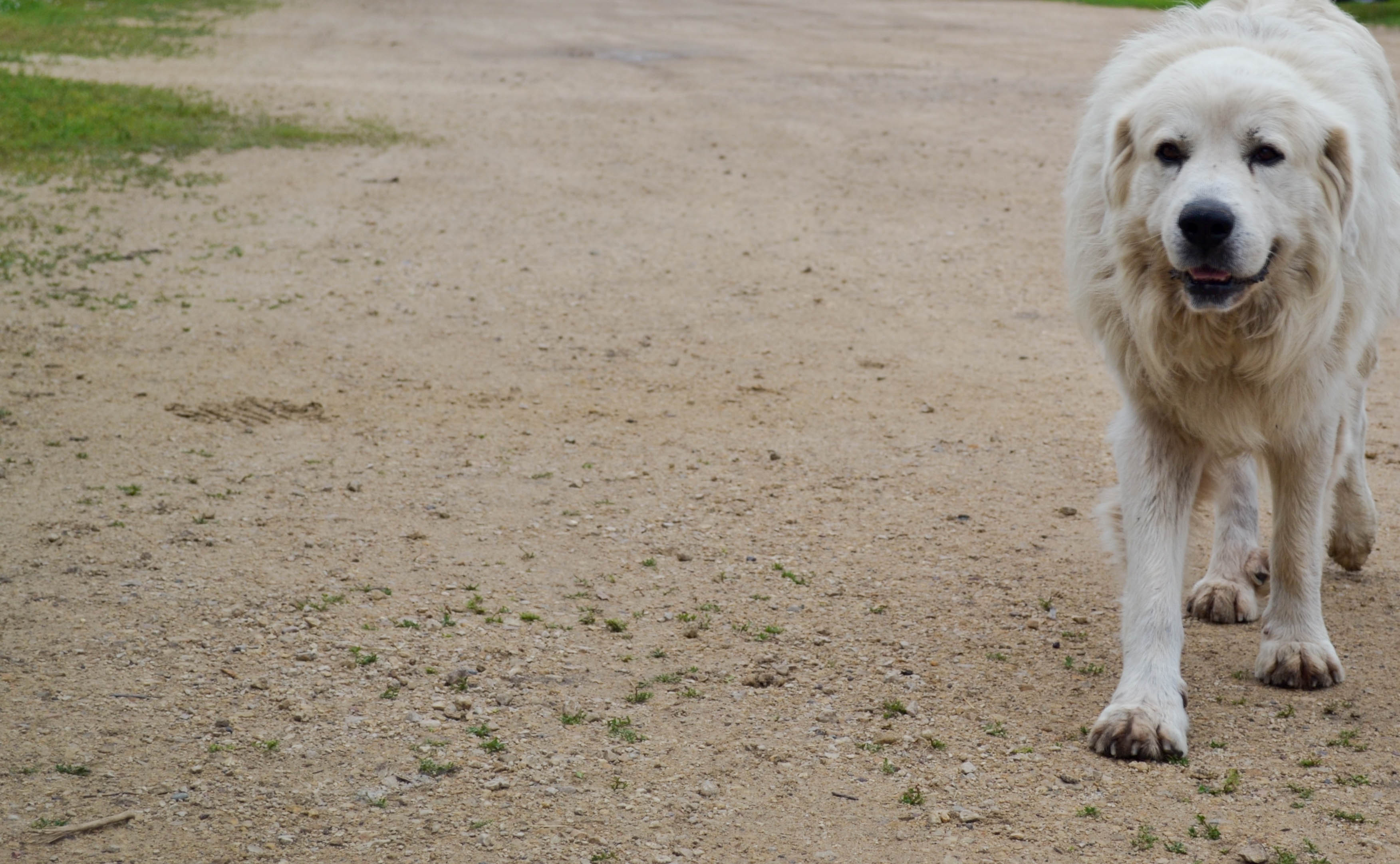 Inside the barn was a large countertop stacked with flats of strawberries and various jellies, strawberry corers, and homey decorations. A woman behind the countertop called someone over the walkie-talkie and told us that they were sending a golf cart out to escort us to the fields. But when they said golf cart, we were quite surprised to find that they had actually meant a tractor and trailer duo, similar to what you'll find at pumpkin patches or tree farms. The three of us giggled like idiots as we hoisted ourselves onto the flatbed, and were promptly whisked away to the strawberry fields.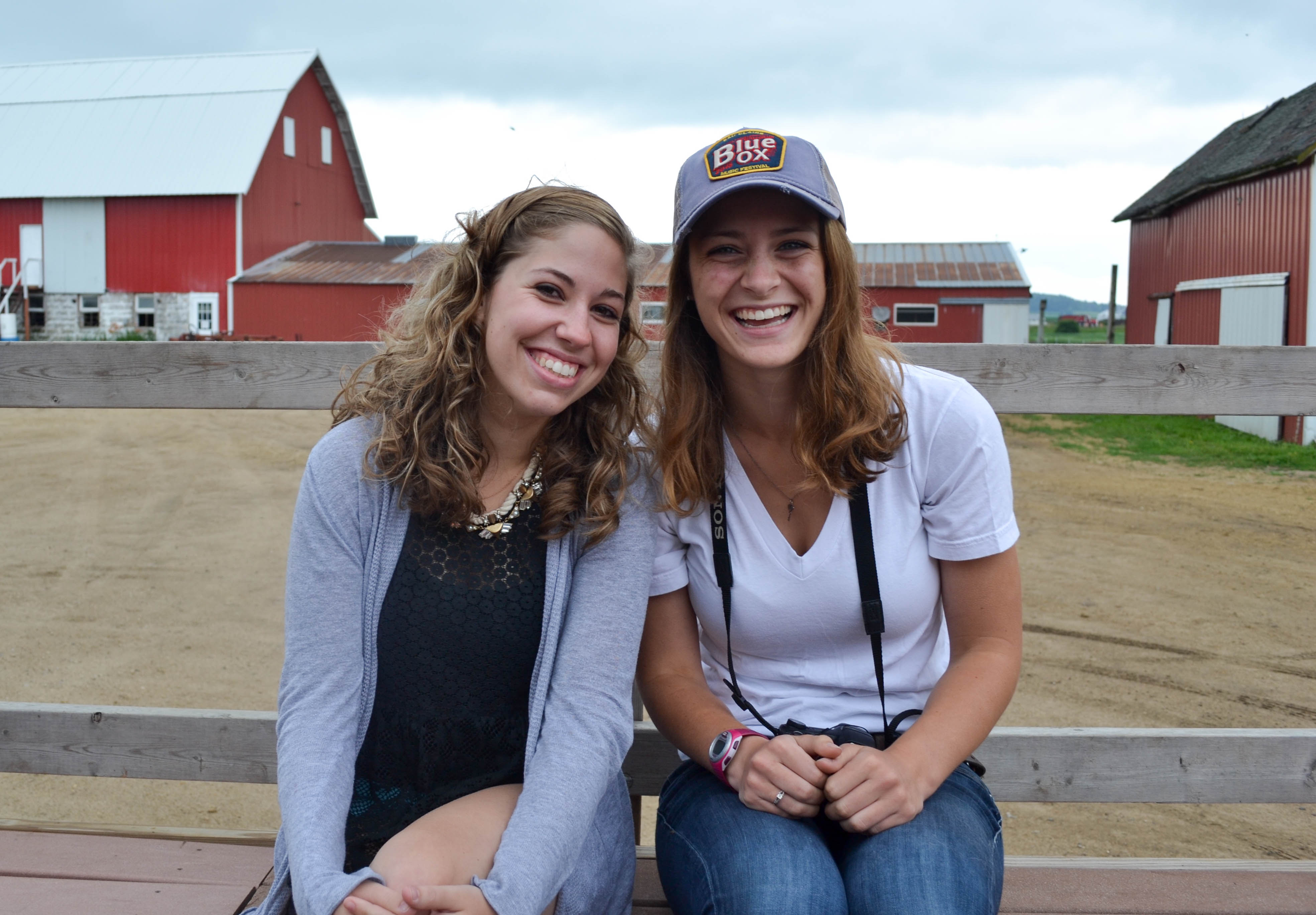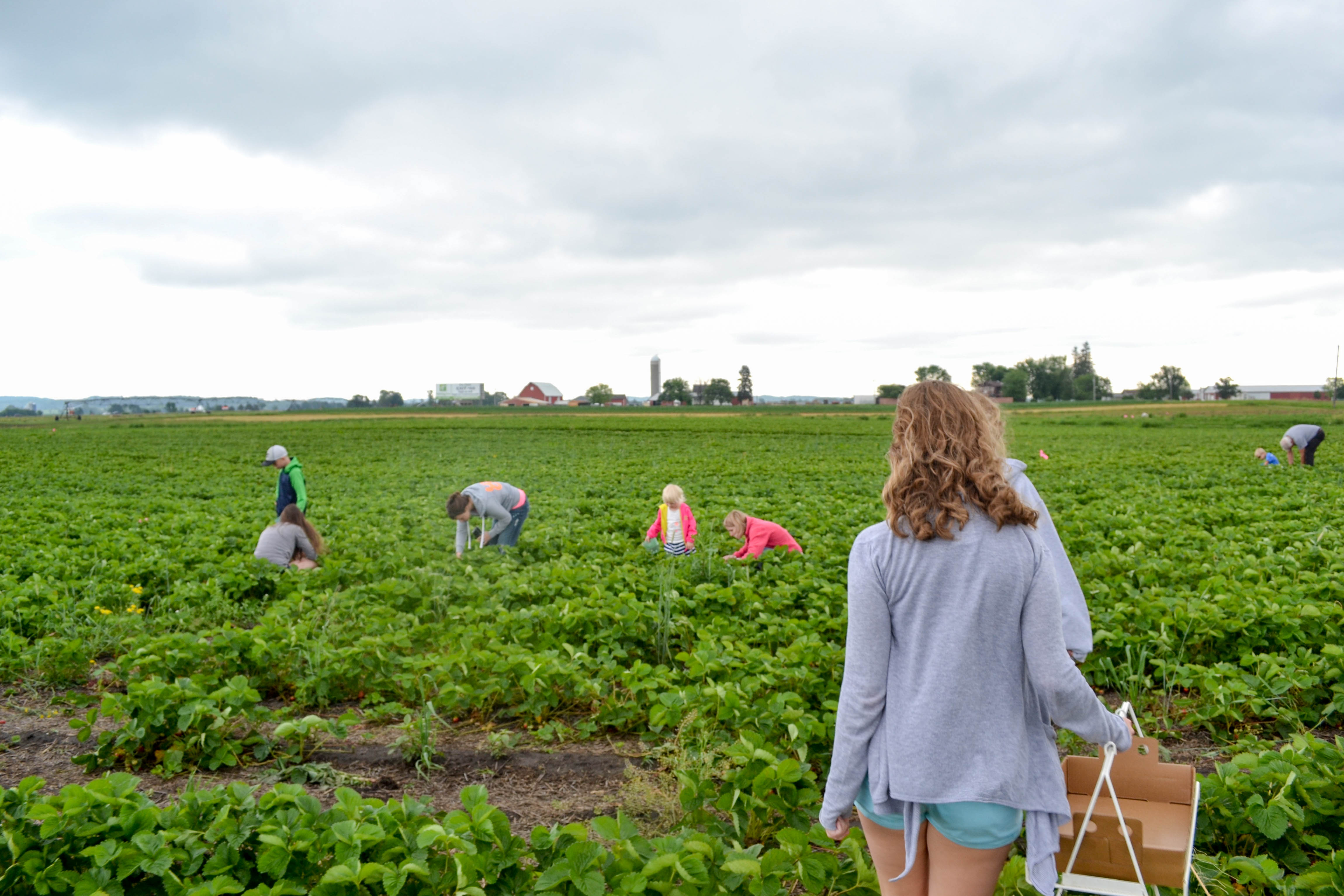 Rows and rows of strawberries passed us, and the smell of them was simply splendid. It was a sweet and fresh aroma, a mix of fresh dirt and bright blossoms. We hopped off the trailer and were handed two flats to fill, roughly equal to two gallon buckets of strawberries a piece. They showed us to our specific row of strawberry plants and told us to pick to our hearts content, only asking that we stayed within our row and left the others untouched. As we knelt to the ground and started rooting around for strawberries, I couldn't help but smile at all of the delicious berries that were at our fingertips. The strawberries looked like they were right off of the label of a jam jar, perfectly shaped and the brightest shade of red you can imagine. Of course, before we started to get too into our picking, we decided that we had to try the berries we were all eyeing up. And let me tell you…those strawberries were some of the best I've ever had. They were so ripe and juicy; I couldn't help but sneak one every few minutes as we worked our way down the row. Rifling through the leaves made it feel like a grown up's game of hide and seek; we had to search for that next bit of treasure, and were thrilled with each new piece that we found and were able to add to our collection. It was tough work at times, since you were often putting stress on your knees by squatting up and down, or shuffling awkwardly along the row to the next set of berries. However, the work was rewarding, and after an hour or so, we managed to fill our two flats with the savory fruit of our labor.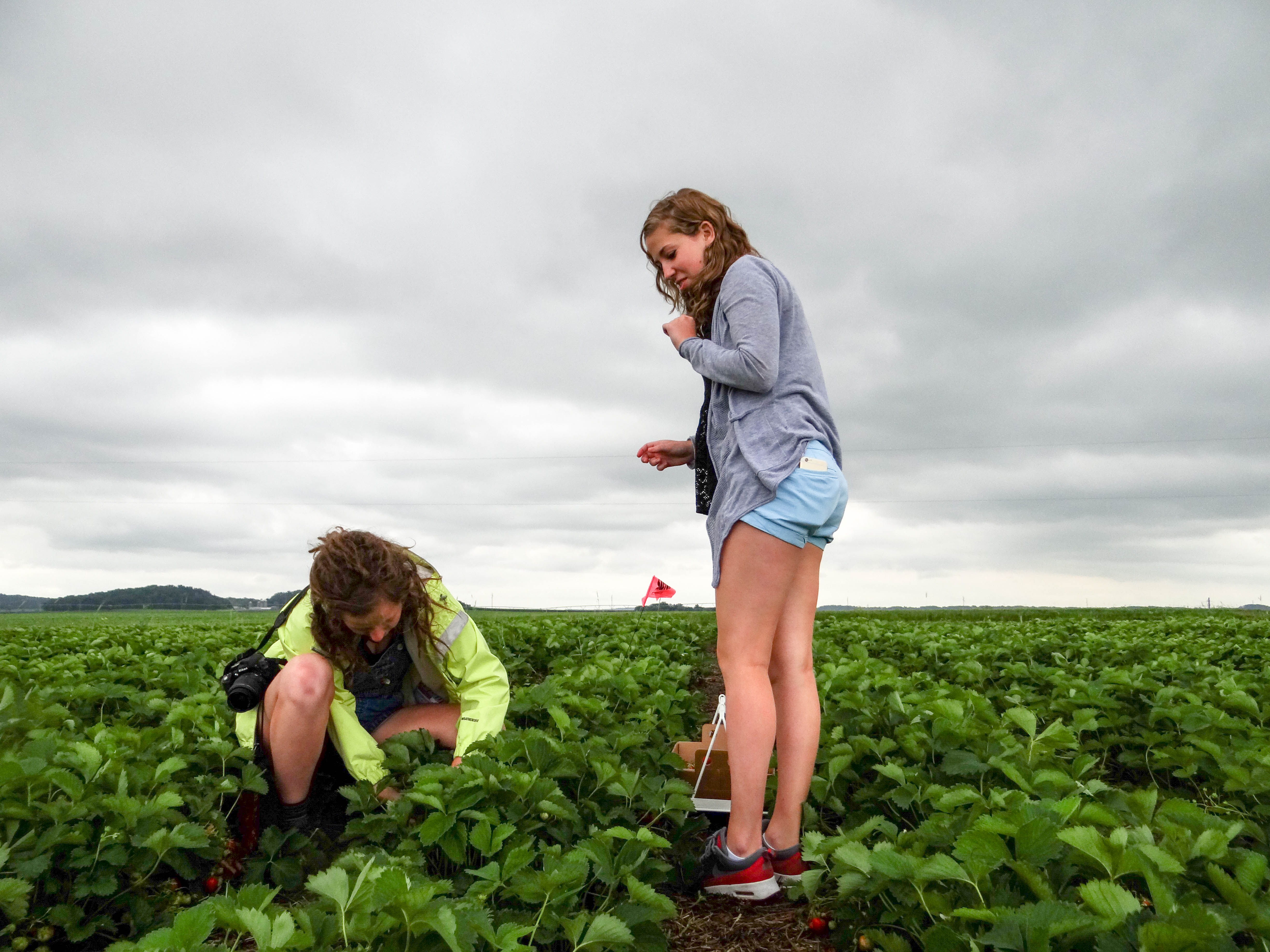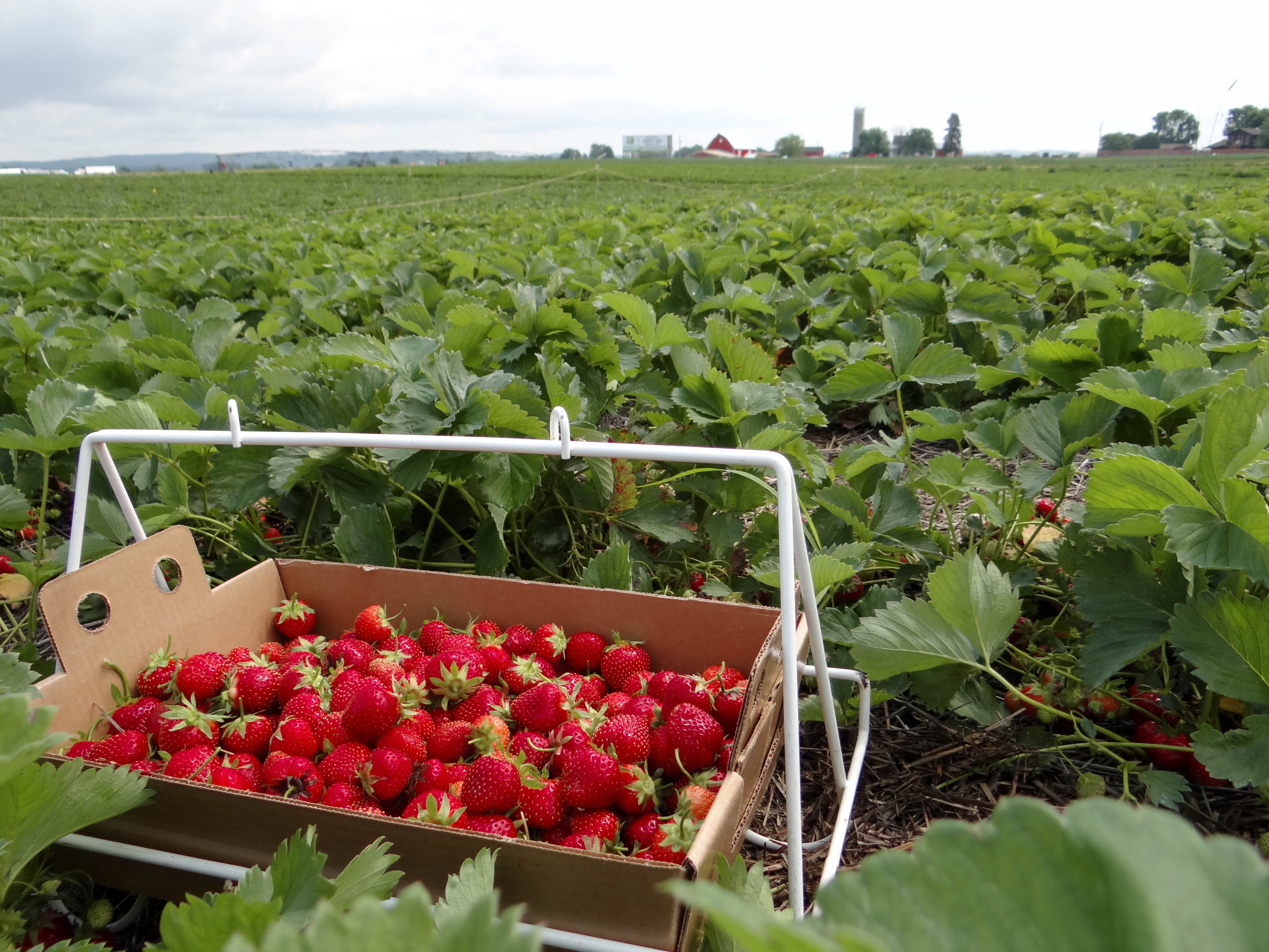 The "golf cart" returned for us, and we hopped aboard, fingers stained red and baskets full. They dropped us off at the main barn again, this time to have our bounty weighed and priced. We walked away proudly, hauling two very full flats of berries to the car, trying to avoid getting the juice stains on our clothes.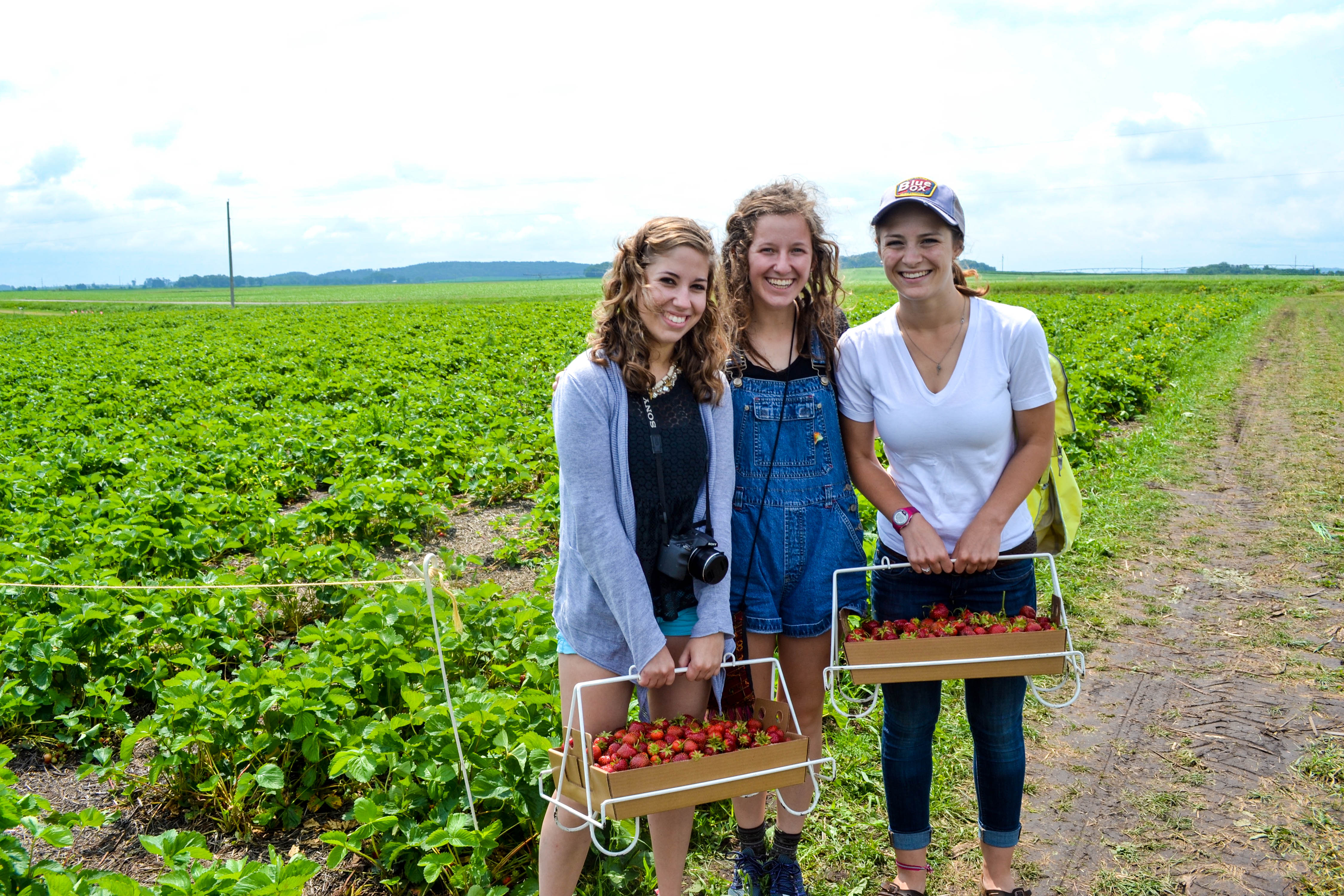 After the trek home (which involved eating more strawberries), we stopped by Mancino's for some classic Italian grinders to accompany our sweet treats. Then we drove over to Phoenix Park to top off our afternoon with a riverside picnic, complete with many Instagram-worthy shots of our fresh "picks." We decided then and there that it had been quite the successful day, filled with some dirt, fresh fruit, and stained clothes. There's something to be said for hand picking the food that you eat. It makes you enjoy the effort that's put into transporting the fruit in your house from the field to the table, and it makes every bite taste that much sweeter.