Eau Claire is home to thousands of people, each and every one having a talent of some capacity.
Within those thousands happens to be one hidden gem of an artist who is beginning to shine brighter and brighter within the area: Miss Sarah Campbell.
Sarah attended Memorial High School where she focused greatly on her art, exploring herself and fine-tuning her skills as an artist. Now, she attends UW-Stout in Menomonie where she continues to grow. Following her passion, she is majoring in entertainment design with a concentration in animation.
The young artist has been drawing, in her words, "since [she] could pick up a pencil." Her love for art stems from the idea that it is a healthy way for her to communicate past abusive experiences while also getting to be creative. She draws almost every day, and doesn't take her work lightly by any means—pouring in an endless amount of care; she will often sit and draw for hours on end, which may amount to being 12 hours or more.
Sarah is especially fascinated with surrealism. Interestingly enough, she notes that she particularly enjoys this kind of art because it "is based on the psychodynamic part of psychology […] it opens up the gates of the mind that are only revealed in dreams."
Below is one of her own pieces, "Real Life":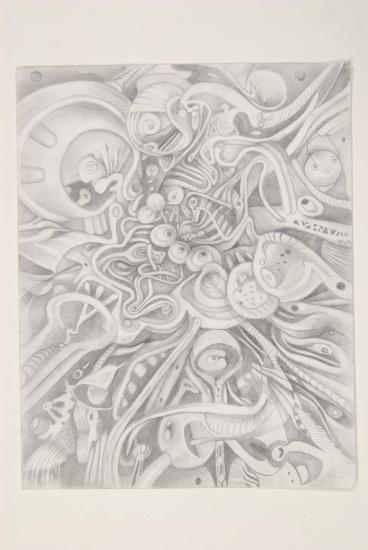 Amazingly, "Real Life" didn't involve too much planning prior to its completion. Sarah free-drew the piece, meaning that she grabbed a pencil, began to draw and let her emotions do the rest. This is the case with many of her other pieces because free-drawing happens to be her favorite technique.
Although Sarah has a special place in her heart for surrealistic pieces, she is also extremely talented when it comes to realism. Below is another one of her pieces, "The Past is What Will Catch You":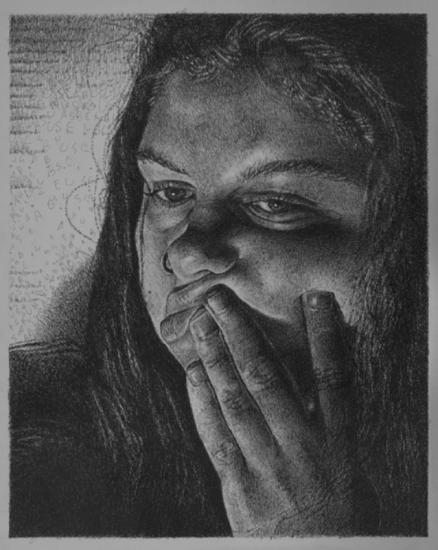 In many ways, Miss Campbell and her artwork reflect some of the qualities of our beloved town of Eau Claire—beautiful, rich with significance, and full of stories. When asked what she mostly wishes to communicate through her work, Sarah replied, "I want to evoke empathy and encourage people to think. If they can create their own meanings it's even better. I want people to form emotions, whatever kind they choose."
Her work isn't only to be appreciated for its deep-rooted emotion or exquisite detail; it involves someone doing what she loves and doing her best to reach others through it. At the end of the day, making a difference through our calling is what we all strive for, isn't it?