Ice cream shops, international flavors, and golf simulator bars?! Eau Claire will never be the same after welcoming these new restaurants to the area. Take your date nights, family dinners, or friendly get-togethers to Eau Claire's new restaurants, and get a taste of flavors that Eau Claire has gone too long without!
Please note: We are working our hardest to keep this list as up-to-date as possible as we continue to welcome new restaurants to the Eau Claire area. We appreciate your suggestions and updates on new restaurants in Eau Claire!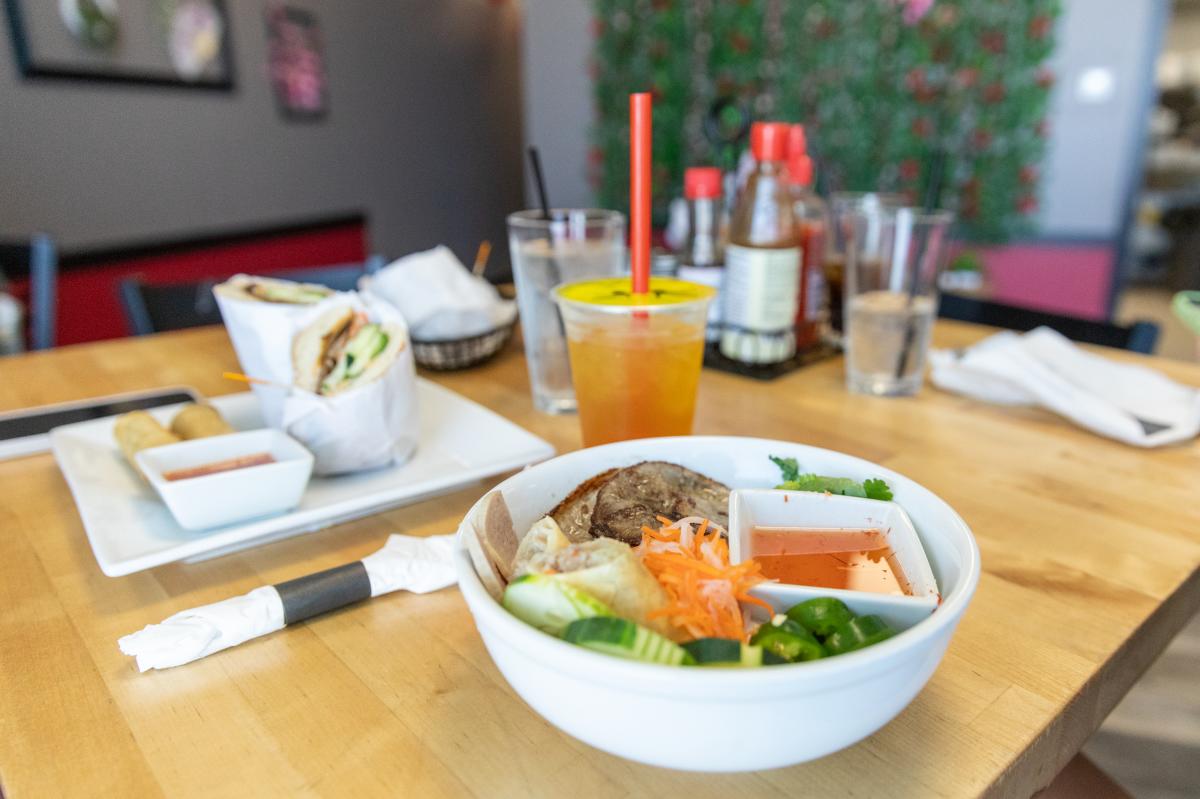 Photo: TemptAsians
This former food truck is bringing delicious, authentic Mexican dishes to downtown Eau Claire! Located on Barstow Street, order the perfect tasting tacos, burrito bowls, tortas, and, of course, some of the freshest & best guacamole in Eau Claire. Guac N' Roll opened in the summer of 2023, and is already claiming the hearts of Mexican food lovers!
TemptAsians' first restaurant opened in Chippewa Falls, and as of the summer of 2023, the business opened a second location in Eau Claire. They serve Vietnamese cuisine with some of the best egg rolls, Bahn Mi, Pho, and other fresh veggies and noodle bowls. Be sure to refresh yourself with Boba!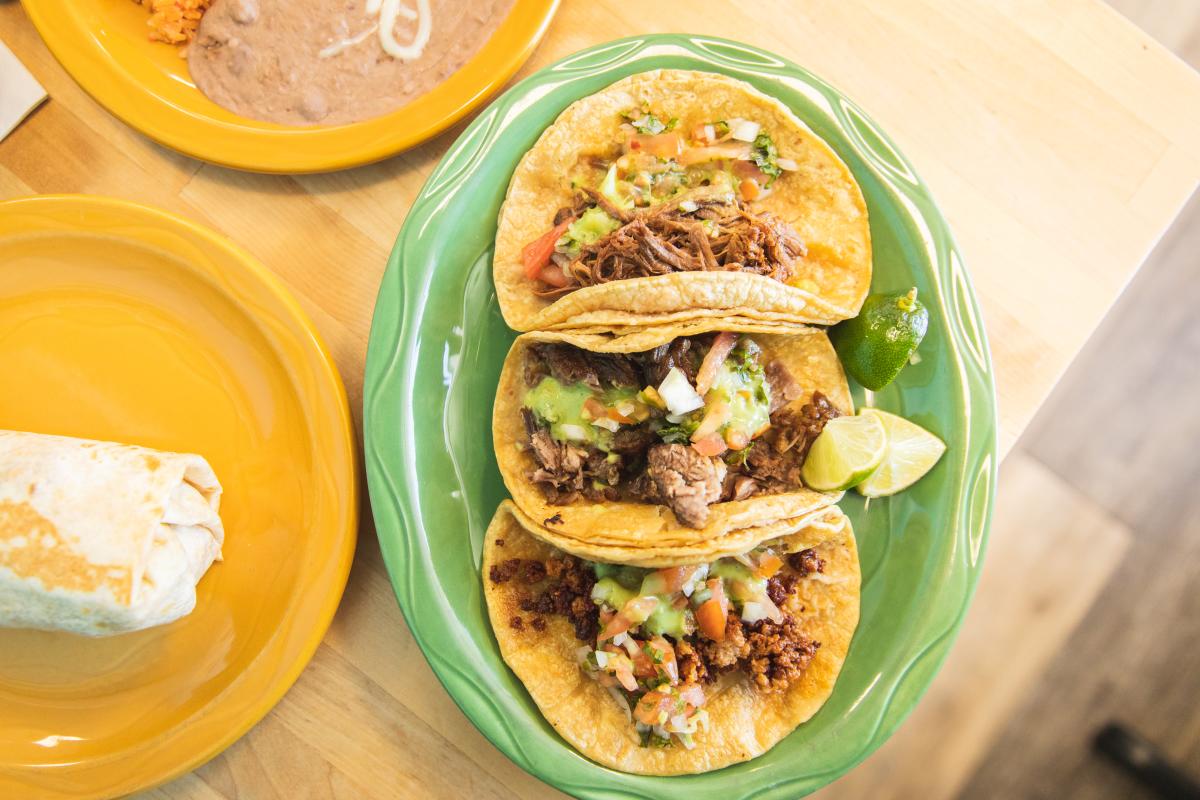 Photo: Juanita's Mexican Restaurant
Get your ramen fix at Madden in downtown Eau Claire! This restaurant opened in the early summer of 2023, and it's quickly become one of the locals' favorite spots for ramen, Poke, rice bowls, and more. Take in stunning views of the Eau Claire River and Chippewa River while dining at Madden.
It's exactly what it sounds like! The only place in town where you'll find cast iron-made pizza is downtown at Cast Iron Pizza. This pizza shop is located right across the street from Phoenix Park and the Eau Claire Downtown Farmers Market. Find a huge menu with various specialty pizzas and a salad bar at Cast Iron Pizza.
Dirty Birdie
Don't let the winter season slow down your golf swing! Dirty Birdie Lounge & Golf Bar is open year-round for drinks, appetizers, and golf simulators. Not only can you sip on drinks while playing a round of golf, but the simulators also offer other fun games like football, basketball, hunting, dodgeball, and more.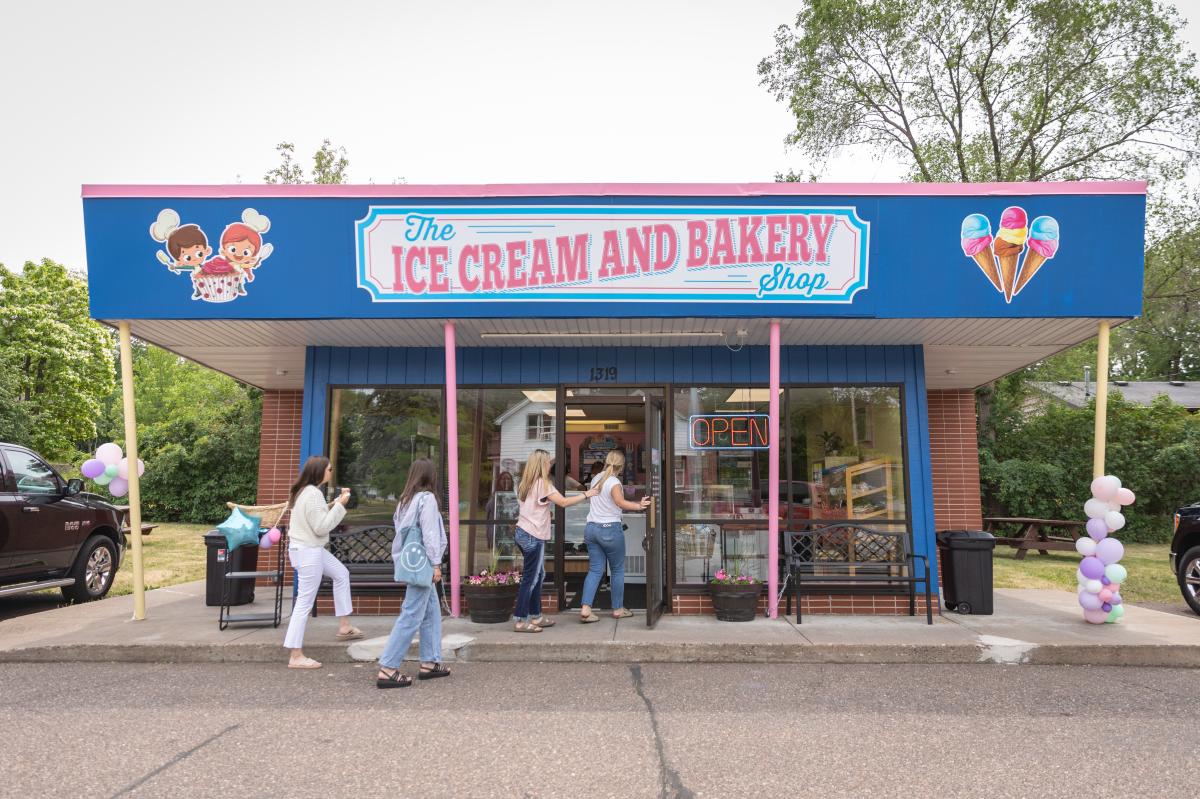 Photo: The Ice Cream & Bakery Shop
Eau Claire gained a ton of international flavors with our new restaurants in 2023, and La Michoacana is no exception! This is your place to get over 100 different Mexican ice cream treats including popsicles, ice cream cones, fruity drinks & smoothies, and so much more in so many flavors. The perfect place to get a refreshing treat on a hot day!
Another new Mexican dessert shop that opened in 2023 is The Ice Cream & Bakery Shop on Birch Street in Eau Claire. Here, you can find various ice cream flavors, fresh-baked pastries, donuts, and other goodies!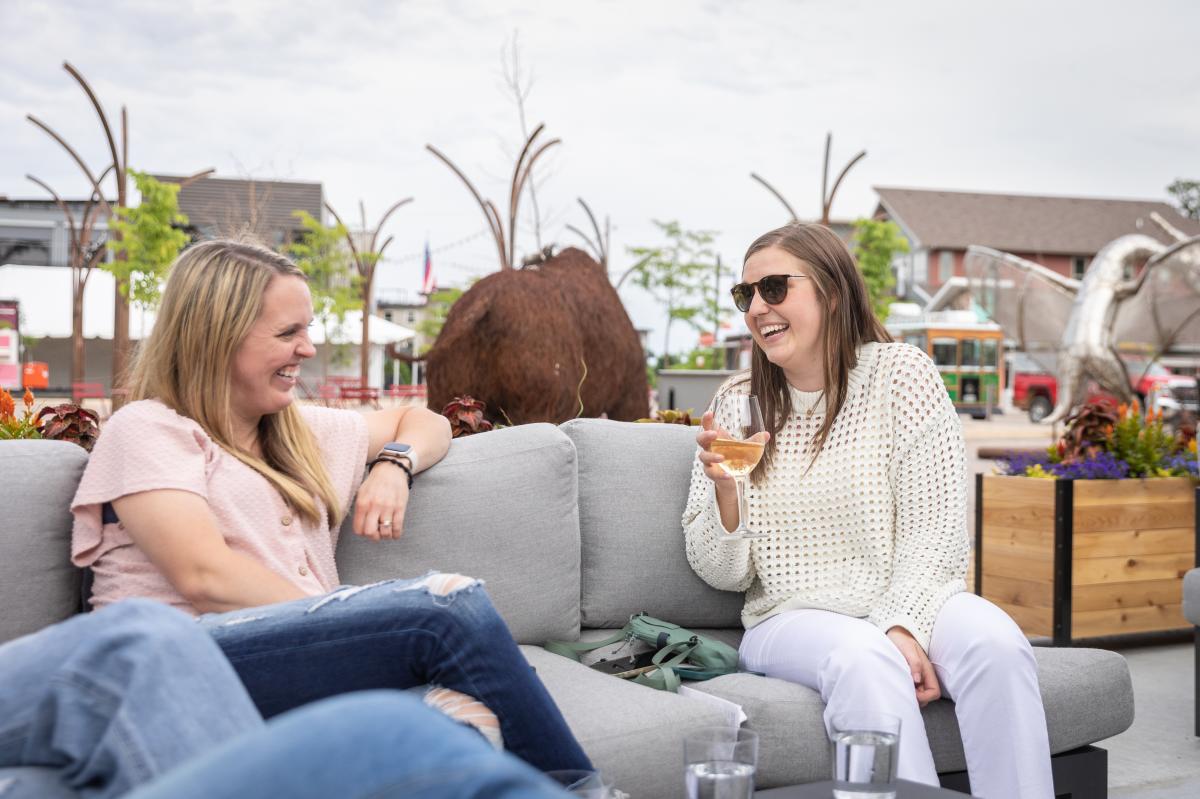 Photo: Helix
The newest, trendiest place for wine and cocktails is now open in River Prairie! Helix opened in the winter of 2022 and is pouring some of the tastiest, most beautiful drinks in Eau Claire. Take your drinks out on the rooftop patio with charcuterie boards, or cozy up next to the fireplace inside during the colder months. But wait... it's more than just a wine and cocktail bar! Order your morning coffee and breakfast sandwich at Comet's Cafe inside Helix.
Although they're not new to the area, Juanita's Mexican Restaurant did get a new name and new location. Find some of Eau Claire's best tacos, enchiladas, and other Mexican dishes at this patio restaurant in River Prairie. You can even stop here for breakfast options that are to die for!

Bonus: Other New Businesses in Eau Claire
Say "Eaum" at downtown Eau Claire's newest yoga and fitness studio at Eaum Yoga! This fitness center offers two studios for you to choose between strength lifting, yoga, or sculpt classes. There is also a childcare center at the studio so that you can work out without worry. See more membership options and classes at Eaum Yoga!
Steve's Hemp opened in 2023 and offers a variety of hemp wellness products in downtown Eau Claire! Shop for CBD products, THC-P, THC-A, sleep oils, edible options, Steve's merch, and so much more at this funky shop!
Hit the trails of Eau Claire in style on electric bikes or scooters from The Local Store! Volume One added this feature to their store in the spring of 2023, and it's the perfect way to see the city in a speedy (and fun!) way. Click here to check out Electric Bike Rentals at The Local Store.
Dotters Books relocated to downtown Eau Claire and opened their doors in the summer of 2023. This women-owned business offers books of all genres for all ages, and they have the cutest reading nook for kids visiting the shop!
Lot 3 Mercantile opened in the summer of 2023, and they offer a mix of vintage and new pieces inspired by the textures and looks of the beach. Here, you can find kitchenware, leather fashion pieces, jewelry, candles, and more home decor. 
What was once an online vintage shop, Eau Claire Vintage officially went storefront in 2023! This shop curates some of the coolest, most unique, yet essential vintage pieces for everyone. Find one-of-a-kind shoes, graphic shirts, jackets, pants, and more stylish pieces at Eau Claire Vintage in downtown Eau Claire.
Planette Kids opened in late summer of 2023, and they are adding to the kid-friendly action of downtown Eau Claire! This bright-colored boutique offers kid's clothing that is earth-friendly and stylish. Hit up the Children's Museum after your shopping spree at Planette Kids!
House of Gouda realized that Eau Claire couldn't go any longer without another cheese shop. They opened their doors in early 2023 and sell everything you could ever need to build a beautiful charcuterie board. Get a taste of Marieke Gouda goodness at House of Gouda!