In the past few years, thanks to the success of local-boy-made-good Justin Vernon, Eau Claire has developed a worldwide reputation as a hotbed of indie rock. Long before that, the Chippewa Valley was already being celebrated as the host of a trio of giant outdoor music festivals: Country Jam, Country Fest, and Rock Fest (all of which are still going strong). This summer, these two themes will finally join together for a duet: the inaugural Eaux Claires Music & Arts Festival, July 17-18 at Foster Farm (aka the Country Jam grounds) just outside Eau Claire.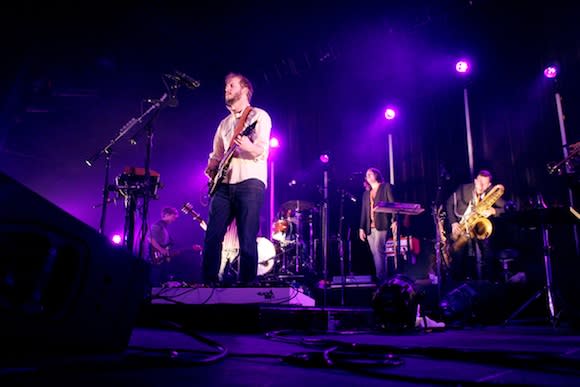 Vernon, the two-time Grammy winner behind the musical phenomenon Bon Iver, and his buddy Aaron Dessner of The National, another Grammy-nominated indie band, are curating the festival – "curating" being a fancy way of saying they've invited a boatload of their talented friends, acquaintances, and musical idols to spend a weekend wowing the crowds in Eau Claire. Headliners, announced last week, include Bon Iver (in the band's first concert since 2012), The National, singer-songwriter Sufjan Stevens (who recently recorded part of his new album at Vernon's rural Fall Creek studio, April Base), Spoon, and the Indigo Girls. More than 30 other acts are on the bill, including numerous bands whose members have ties to the Chippewa Valley, such as S. Carey, Field Report, Aero Flynn, and Poliça. And while the lineup is tilted toward indie rock, it doesn't exclusively rest there: The fest will be remarkably eclectic, with everything from gospel (The Blind Boys of Alabama) to country (Sturgill Simpson) to soul (Charles Bradley) to hip-hop (Doomtree).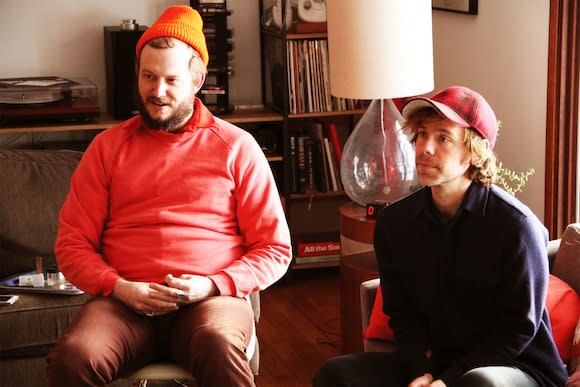 Vernon and the other organizers promise that the festival will have a relaxed atmosphere of musical and artistic collaboration that will benefit both performers and audience members. "These are the bands that are playing, but hopefully that's just a portion of what happens," Vernon said in an interview with Volume One. "Hopefully there will be small things that pop up, spontaneous stuff. Hopefully they won't just come and play their set and be done once they get off stage."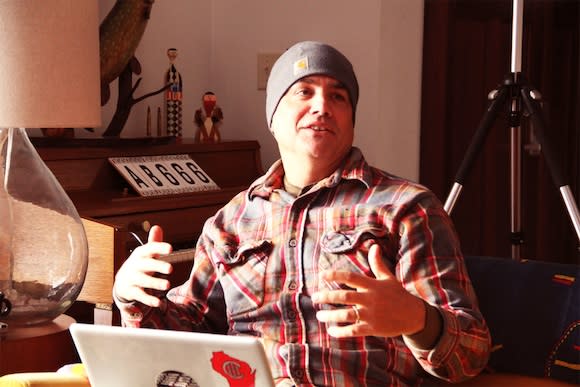 As indicated by its name – the plural form of the city's moniker in French – the festival will have a specific Eau Claire vibe, encompassing the area's lush summertime beauty, its musical and artistic creativity, its food, and even its most well-known writer, New York Times best-selling author Michael Perry, the festival's official narrator. "What I love about it is you're bringing in internationally recognized acts and yet you're blending them right into our local scene – whether it's the local food that's gonna be at the festival or whether it's local acts mingling," Perry told Volume One. "And symbolically, you're performing within view of the Chippewa River, which is what defines the Chippewa Valley."
Amid all the musical talent, it's important to note that this isn't just a music festival: Right there in the name you'll find the word "art," and the organizers – led by creative director Michael Brown – are promising that installations by local and national artists will be part of the mix on the festival grounds. According to a press release, "With a large collection of visual and performing artists partnering over the weekend, fans can expect surprising collaborations across artistic mediums, and many other creative and experiential elements." In addition to the three musical stages, festgoers can expect an "immersive" experience that includes "unexpected venues throughout the grounds" – so get your tickets, pack your sunscreen, and be ready to have your eyes and ears amazed.
For a full festival lineup, ticket details, and other info, visit his website. And for an in-depth Q&A between Volume One and the festival's organizers, check out this interview.