Barstow Street, in the heart of Downtown Eau Claire, is the epicenter of some of the best Eau Claire has to offer in dining, entertainment, arts, and commerce.
From one end to the other, there's plenty to see and do from morning until late at night. Here are a few highlights. 
Where to Eat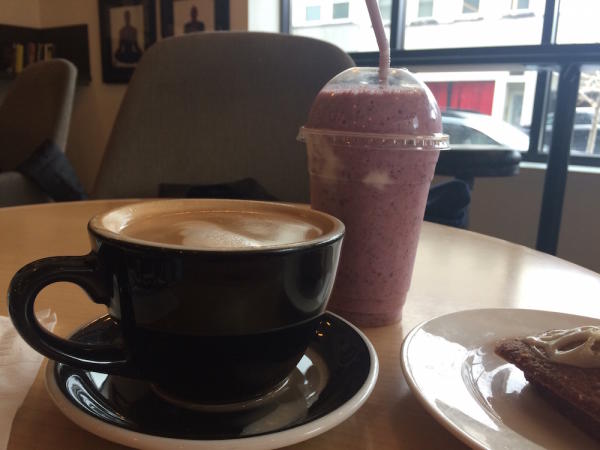 Breakfast
Start your day off right with a quick breakfast at Eau Claire Downtown Coffee or brunch at The Informalist, both located in The Lismore hotel. 
Eau Claire Insider Tip: The Purple Power Smoothie or the Vegetable Wrap filled with eggs and veggies are solid choices at EC/DC, and you can't go wrong with the Bangers and Mash Poutine or Chocolate Espresso Crepes at The Informalist. Menus for both restaurants are updated seasonally. 
Lunch
At lunchtime, stop into Acoustic Café, a Barstow Street favorite for over 25 years. Grab a hoagie or a pita and a side of soup and join the locals who have found Acoustic to be a great place to study, work, and visit. On Friday and Saturday nights, come back for live local music! 
Visit The Plus for their lunch buffet, or order from their full menu of pizzas, sandwiches, and burgers. 
Eau Claire Insider Tip: The Sunday brunch buffet at The Plus is fantastic! The Plus also happens to be one of Eau Claire's top venues for music and events, including Clearwater Comedy, hosting shows at The Plus every Thursday night. 
Dinner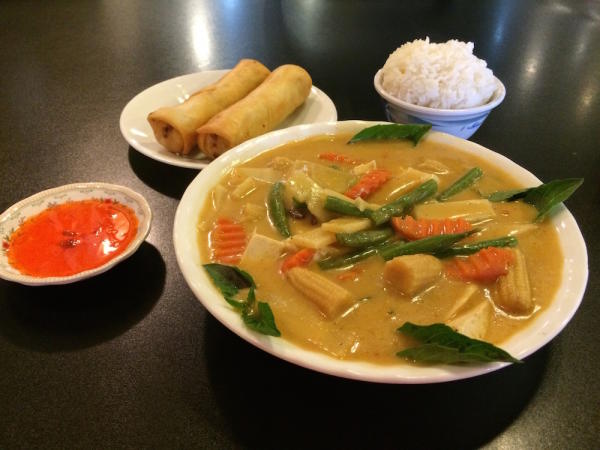 When dinnertime rolls around, roll into Rice Palace for some of the most delicious and authentic Thai food in the area. Rice Palace has an extensive menu of curries, noodle dishes, soups, and appetizers. 
Eau Claire Insider Tip: On Saturdays, their egg rolls are only $1.00! 
Or if you're hungry for sushi, Ninja Japanese House is the place to go. Ninja offers familiar Japanese and Chinese favorites along with their popular sushi. Stop in and see for yourself why locals rank Ninja as one of the best places in town for sushi.
If steak is more to your taste, Houligan's Steak & Seafood Pub is perfect. Make sure to try their famous Candied Garlic Sauce, and save room for dessert, their Chocolate Chunk Bread Pudding is delightful. 
What to Do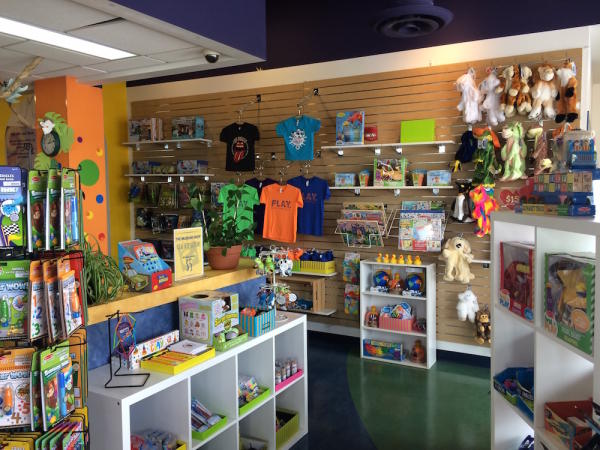 Visit the Eau Claire Children's Museum for fun for all ages. Check out their website and social media for their events calendar, special programming, and exhibits.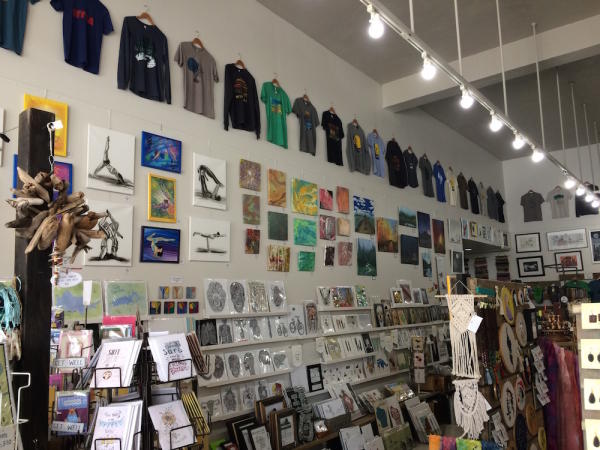 Pamper yourself with a new hairstyle from the talented stylists at Saylon Seven, or with a facial from the experts at Nicole's Downtown Salon and Spa. You can indulge in some retail therapy at the number of specialty businesses that call Barstow St. home: Blue Ox Running, Revival Records, Tangled Up in Hue, Blue Boxer Arts, and Northbound Supply Company are just a few of the locally owned shops where you can find amazing products, many made by and supporting other local artisans and businesses.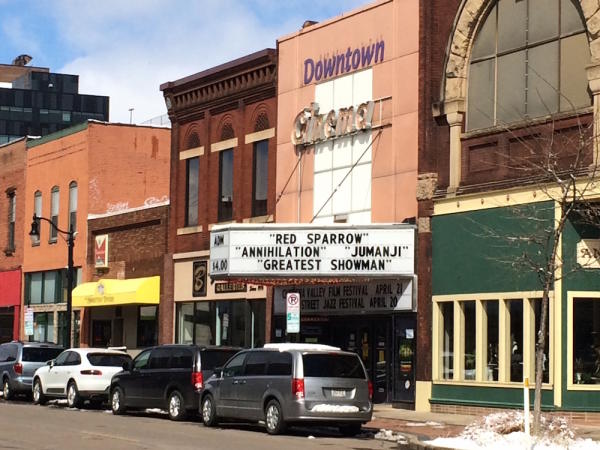 In-between stores you can see many of the pieces in the Eau Claire Sculpture Tour. Don't forget to vote for your favorite. After shopping 'til you drop, see a movie at the Micon Downtown Cinema, known to many locals as "The Budget." A movie will set you back only about $4.00, and only $3.00 on Tuesdays!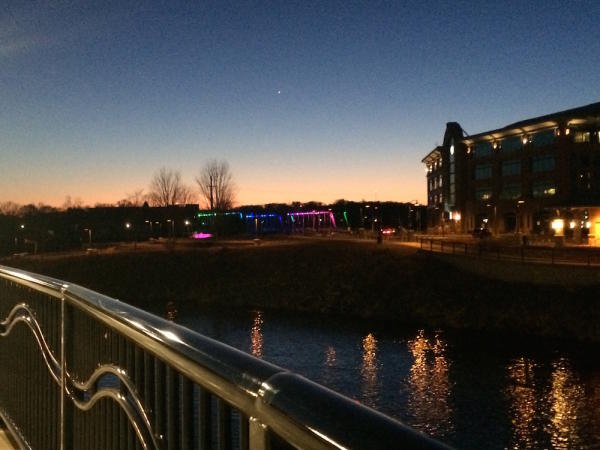 End your day observing the beauty of the confluence of the Eau Claire and Chippewa Rivers at Phoenix Park from the observation deck of the new Haymarket Landing. 
Barstow Street is also home to the International Fall Festival, celebrating the diverse culture of Eau Claire residents. Downtown Eau Claire's oldest festival, the 2018 festival is on track to the biggest and best yet! 
Enjoy all that Barstow Street has to offer, and be sure to share your photos with us by using #CaptureEC!