From Downtown, take a stroll across the Grand Avenue Pedestrian bridge and enter in the diverse area of the Randall Park Neighborhood. 
This historic Eau Claire district highlights some of the best features of our city. From shopping and dining opportunities, several historic homes, and beautiful iconic Eau Claire parks, the Randall Park District is a perfect place to enjoy both indoor and outdoor recreation in any season. The features of this neighborhood are best enjoyed by foot. So lace up your shoes and get ready to explore starting with the following!
Randall Park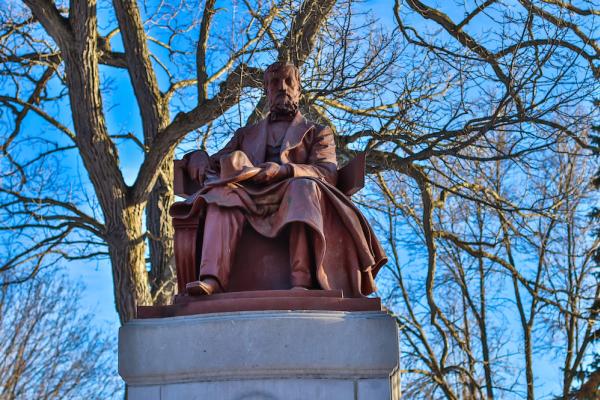 Randall Park has a pretty open green space to stroll through, reminiscent of squares found in bigger cities. This peaceful park has paths to enjoy among mature trees and pays tribute to the neighborhood's history with a statue of Adin Randall - one of Eau Claire's early boosters and former owner of most of the land in the district that now bears his name. 
Self-Guided Walking Tour of Historic Homes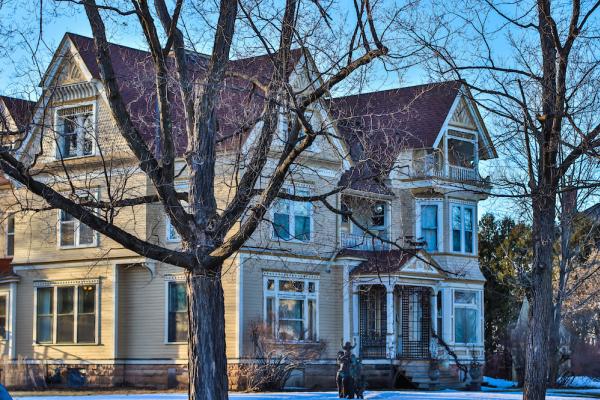 Walk any of the streets here, and you will have numerous opportunities to take in the sights of beautiful historic homes that are true architectural gems. Many of these elegant homes are on the National Register of Historic Places. In fact, this neighborhood has the largest collection of historical points within Eau Claire.
The Chippewa River State Trail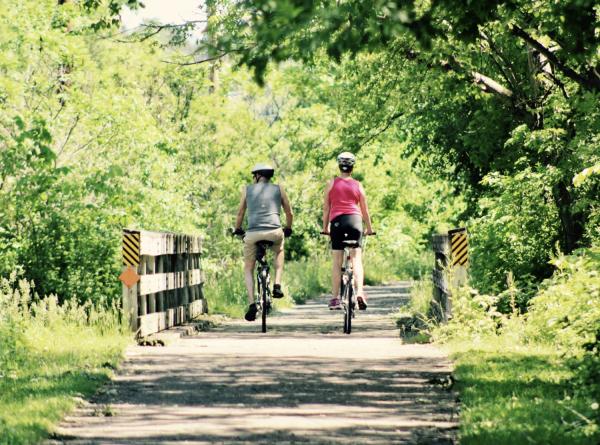 The Chippewa River State Trail will take you along the river or over toward Half Moon Lake if you want to enjoy some of the natural beauty of the area by foot. Along the trail is one of Eau Claire's newer art installations – Baroque. Check it out when it is lit up at night, it's pretty cool.
Carson Park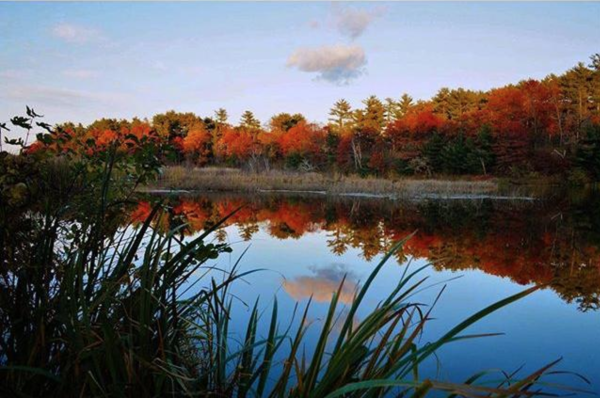 (Image credit: IG @mraemouhib)
One cannot simply think of Eau Claire, and not think of this beautiful park we are so lucky to have! This large park encompassed by Half Moon Lake is a perfect place for outdoor recreation, offering beautiful scenery and trails, as well as access points for water fun. And more than that, it also hosts a baseball stadium and other sports facilities, numerous playgrounds and shelters, a quarter-scale railroad, and two museums (The Chippewa Valley Museum and the Paul Bunyan Logging Camp). Popular festivals such as Festival in the Pines are also hosted here. 
Owen Park
Situated on the Chippewa River, Owen Park offers a playground for the kids, an outdoor exercise space for all ages, tennis courts, beautiful river views, and a historic band shell used for various events throughout the summer, such as Tuesday Night Blues.
Shopping
Head down to Water Street or Grand Avenue to visit some fun local shops. Antiques, gift shops, floral shops, and more are waiting for you to explore!
Dining & Nightlife
Also along Water Street and Grand Avenue are plenty of delicious dining opportunities and establishments to enjoy some nightlife action.
If you haven't gathered yet, the Randall Park Neighborhood is a great place to spend the day and partake in a variety of activities. This district is diverse, and its residents have formed the Randall Park Association to promote the neighborhood, its history, and build community. Check out the website or visit the Facebook page for current happenings. Plenty of beautiful captures await you while you're exploring this district.
Enjoy, soak it in, and don't forget to #CaptureEC as you go!