In my humble opinion nothing says Wisconsin quite like deep fried cheese curds. And seeing as it's National Cheese Day my friends and I decided to do a little celebrating by going to a few local places that know how to serve up some cheese. I think the greatest thing about deep fried cheese curds is all the exciting memories that I associate with them. I remember getting deep fried cheese curds at the fair every summer or at this little diner my grandfather used to take me to when I'd visit him up north.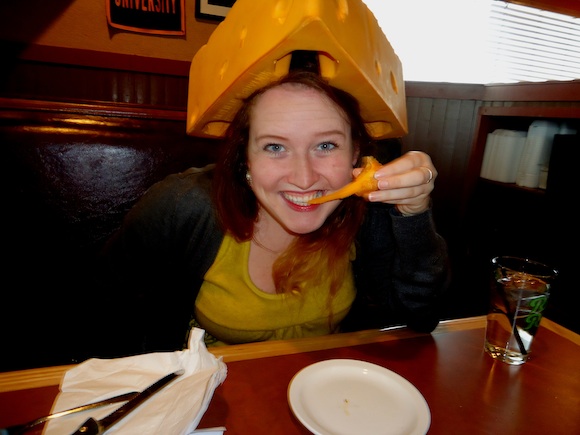 Now I know most places serve cheese curds with ranch these days but I, personally, prefer the more classic ketchup. I do think it is fun to try the different sauces places pair with their curds. Things like chipotle mayo or cranberry barbeque give a fun new twist to a classic dish. I'm even a big fan of the now semi common pepper jack cheese curd. However, the classic cheddar is obviously the go-to, especially when treating someone to their first-ever cheese curd. Although I do find it shocking every time I hear someone hasn't tried cheese curds it is a real treat to watch them take that first delicious bite.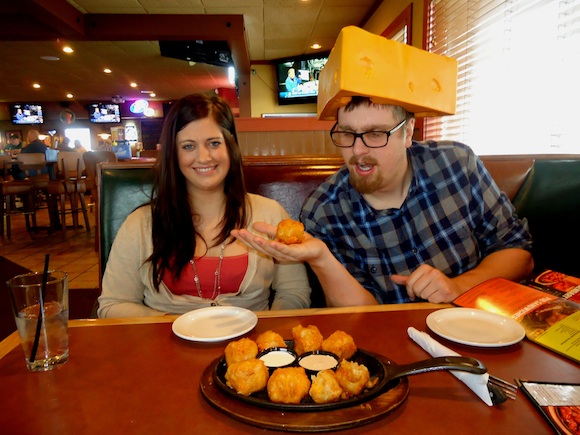 For our little tour of cheese curds my friends and I decided to start with Milwaukee Burger Company where the cheese curds were super cheesy and came with a spicy chipotle mayo that added a real kick to the curds.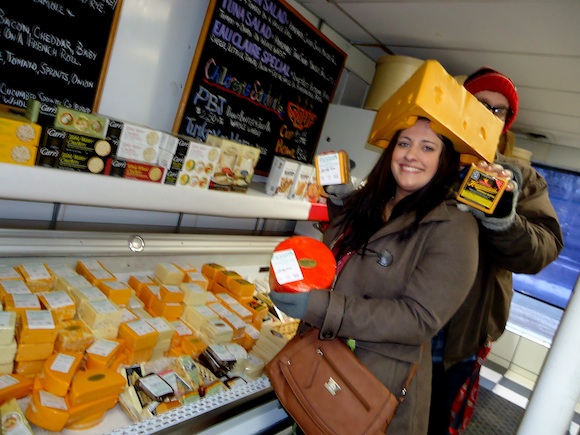 Then we made a quick stop at Nelson Cheese Factory where they have a great selection of block cheese and fresh cheese curds as well as the awesome "Eat Cheese or Die" buttons for purchase.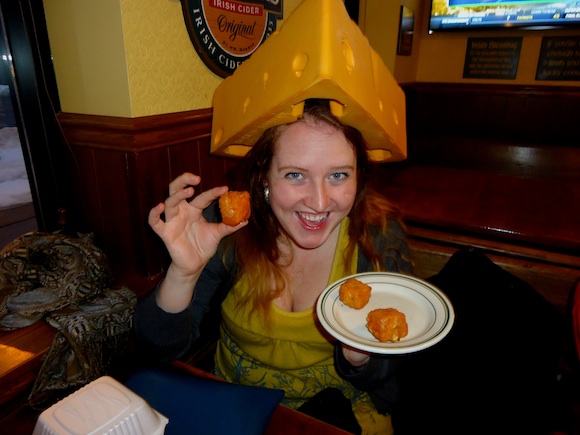 Next we headed downtown to Dooley's where we got the classic cheddar curds as well as the pepper jack cheese curds, they were super gooey and the cheese was melty goodness.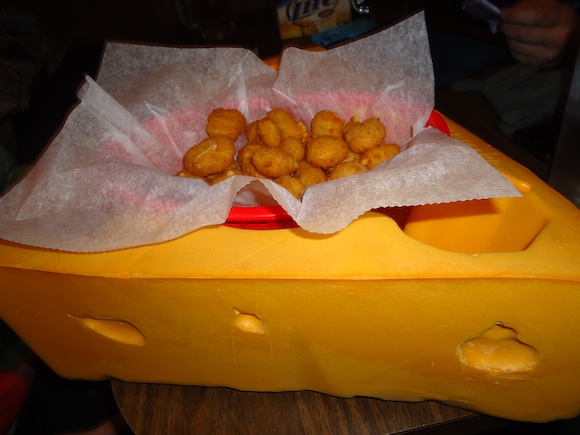 Court'N House
For the grand finale we went to Girolamo's Court'N House. These are the kind of cheese curds I remember from my childhood. So good and a great end to our cheese curd tour!!!
All the places gave us curious looks as we walked in with our foam cheese head, but as soon as they understood that National Cheese Day was coming up they got in the spirit of things. Needless to say it was a deliciously fun afternoon and a great way to celebrate National Cheese Day! A day all Wisconsinites can enjoy deep fried.