If you are wondering why Phoenix Park has been so crowded on Thursday nights, it's because Volume One's Sounds Like Summer Concert Series kicked off on June 1.
Local (yes, local) bands play for a large crowd (1,000+ people!) every Thursday night in June, July and August. This 12 year old free community event is great for the whole family…even your canine friends.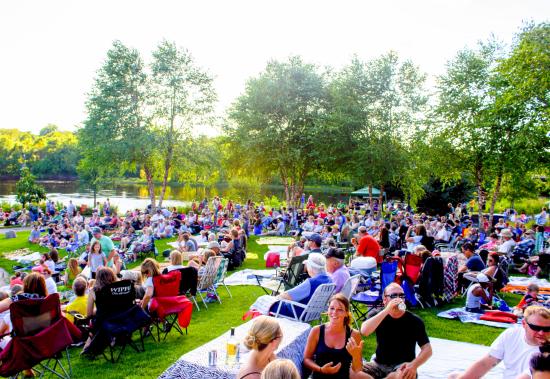 This year's lineup is enough to get you pumped for the summer! From returning favorites like We are the Willows, Pit Wagon, Them Coulee Boys and the Chippewa Valley Jazz Orchestra to sensational newcomers like The Nunnery, The Broken Eights, Pat Keen and the Giants of Midgard. This is the best place to get a sample of the Chippewa Valley's talented musical scene.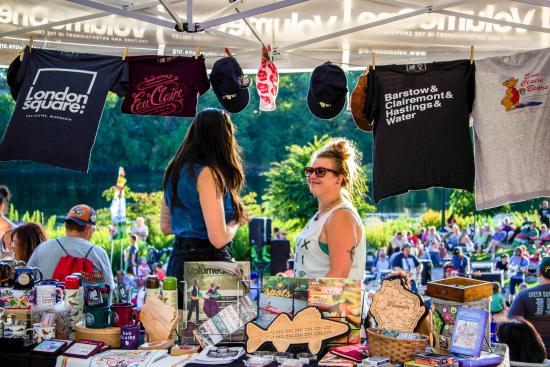 If that wasn't enough to get you exited for this event, add in food vendors and an art mobile. Throw in the sunshine and beautiful scenery of Phoenix Park and how can you resist?!?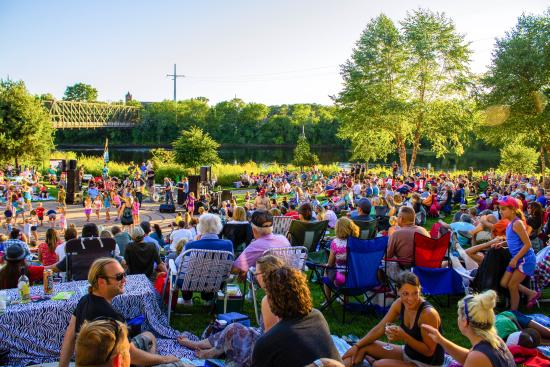 So, bring your family and friends to enjoy some sun and great live music. You won't regret it. The show runs from 6:30-8:30pm and I recommend getting there early for the best seating, though no matter where you sit, you are going to have a great time!
For the full summer line-up, check out Volume One's event page: https://volumeone.org/sites/concerts/events