Hitting all the right notes: An itinerary for Jazz Fest 2016 (Apr. 22-23)
Can you feel it? The upright bassist's walking bass line thrumming in your chest, the witty, spiraling melodies from the keyboardist, and the percussionist dangling high hat hisses and careful drum brush slaps on a beat that isn't even there.
We can hear it too, and it's not that far away. Jazz Fest is back this year Apr. 22-23 and it's chock full of exciting events all around town. (Find the full schedule online here.) While we know 52nd Street and the headlining events at Memorial High School are on your mind, we've decided to help chart a course for your weekend, injecting all-local experiences into your Jazz Fest weekend plans. From dining to shopping to walks in the park, consider this your go-to guide for maximizing your exposure to the great things the Eau Claire area has to offer.

FRIDAY, APRIL 22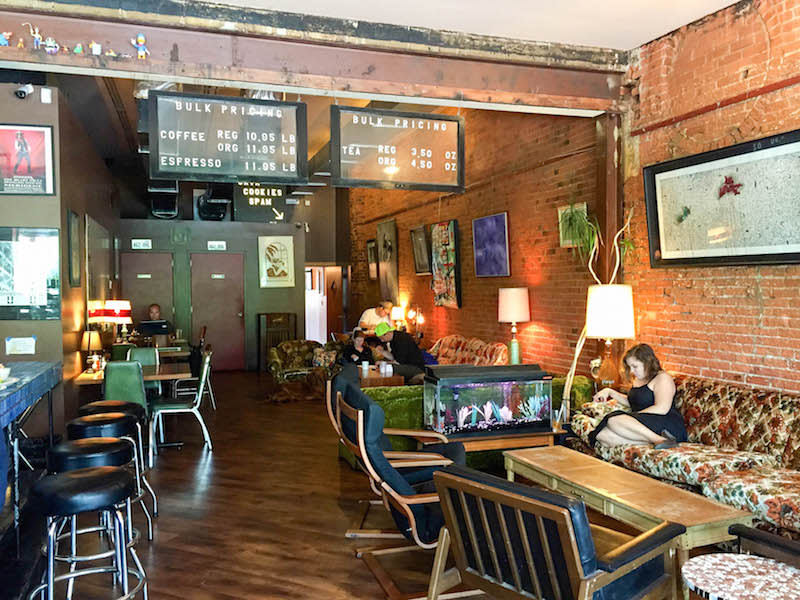 Breakfast: The Nucleus
The Nucleus (405 Water St., 834-7777) is a relaxing cafe nearby the university. Get the salmon crepe, and if you like hash browns, get 'em lyonnaised. They're incredible! Also the Nucleus is attached to the Racy D'lenes Coffee Lounge (404 Riverside Ave., 834-0000), a trendy cafe that attracts college students and hip locals. If you have time to kill, get a cup of joe and relax  with a friend and a board game.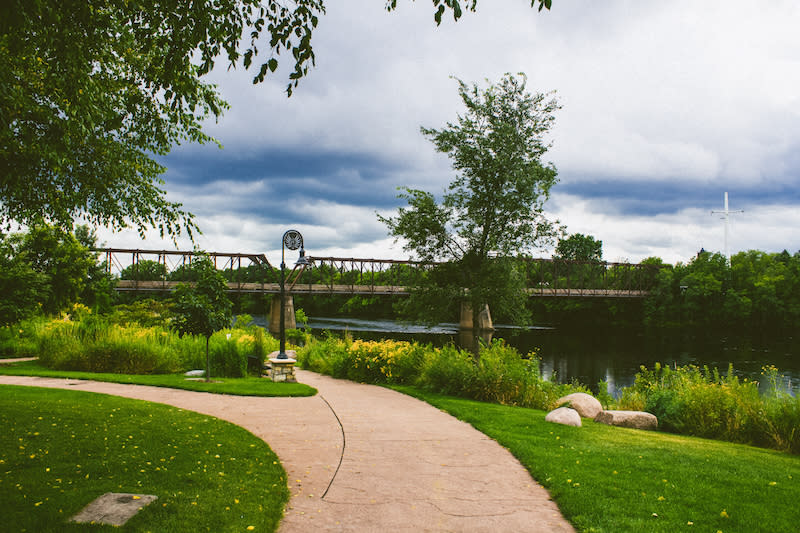 Morning: Walk along the Chippewa River into Phoenix Park
From Water Street, walk the bike path up to First Street at Owen Park. Walk the trail north, pass the Lake Street bridge, and continue into the West Grand Avenue business district and the Grand Avenue footbridge. Stop to check out the cool shops there. After, keep going north to the Phoenix Park footbridge. Take that footbridge into downtown, but stop to enjoy the view of the river first. Once you're at Phoenix Park take a load off on a bench or one of the amphitheatre's boulders, or check out the Planet Walk, or the Farmers Market Pavilions.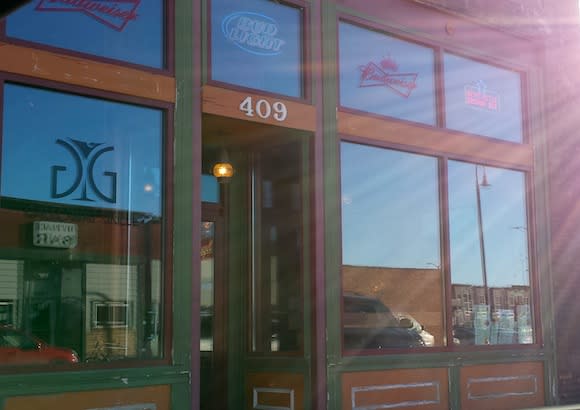 Lunch: The Galloway Grille
Now that you've worked up an appetite walking to downtown, find some lunch at the Galloway Grille (409 Galloway St., 514-0751). This restaurant features table, booth, bar, and pub table seating options and several historical photographs of the Eau Claire area. Get the Great Reuben with a pint of Spotted Cow.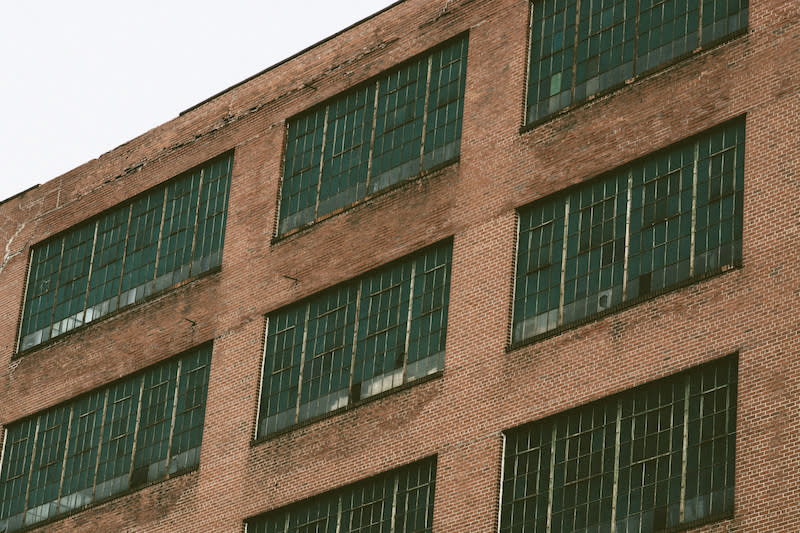 Afternoon: Banbury Place, Building 13
Find three floors of quirky shops at Banbury Place Building 13 (drive up Galloway and look for the entrance with the green awning). Banbury Place was a tire factory that ceased operations in 1992, now restored and given new life featuring ambitious tenants of all kinds. Stop in and have a look around or review the tenant list here (do a search for "building: 13").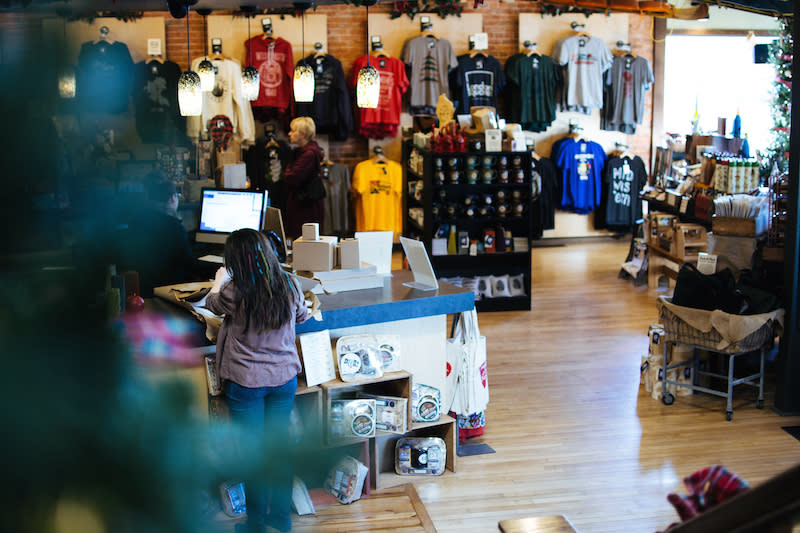 Afternoon: Browse local jazz CDs
Why not take some local jazz music home with you? While The Local Store (205 N. Dewey St., 552-0457) excels and selling art, books, and other sundry produced locally, they also have a robust music selection of local music, including local jazz! Find dozens of albums to take home, featuring the famous UW-Eau Claire Jazz I ensemble, Equinox Jazz Group, Mike Malone, and many more.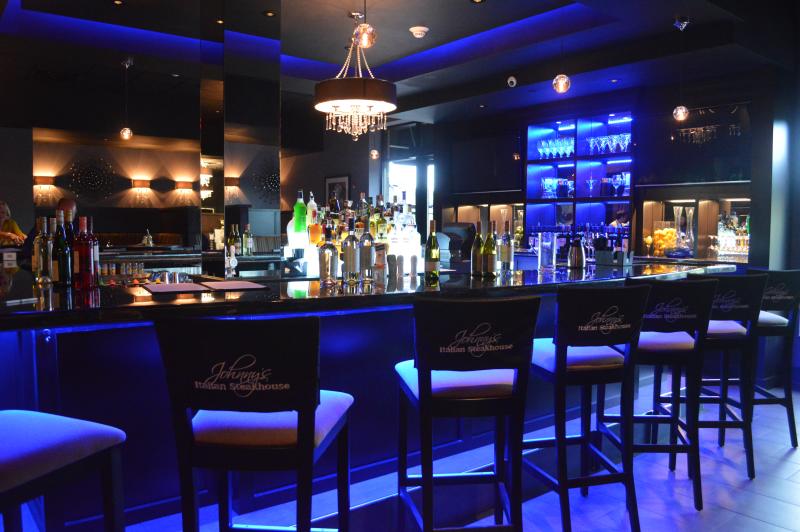 Dinner: Johnny's
Set the tone of the evening right at Johnny's Italian Steakhouse (4751 Owen Ayres Ct., 830-9779), the best place to eat for upscale dining according to Volume One Magazine readers. Top quality steaks, seafoods, and pastas meet their atmospheric match here, where darkened lights and cozy corner booths come together for a sensual, exclusive dining experience.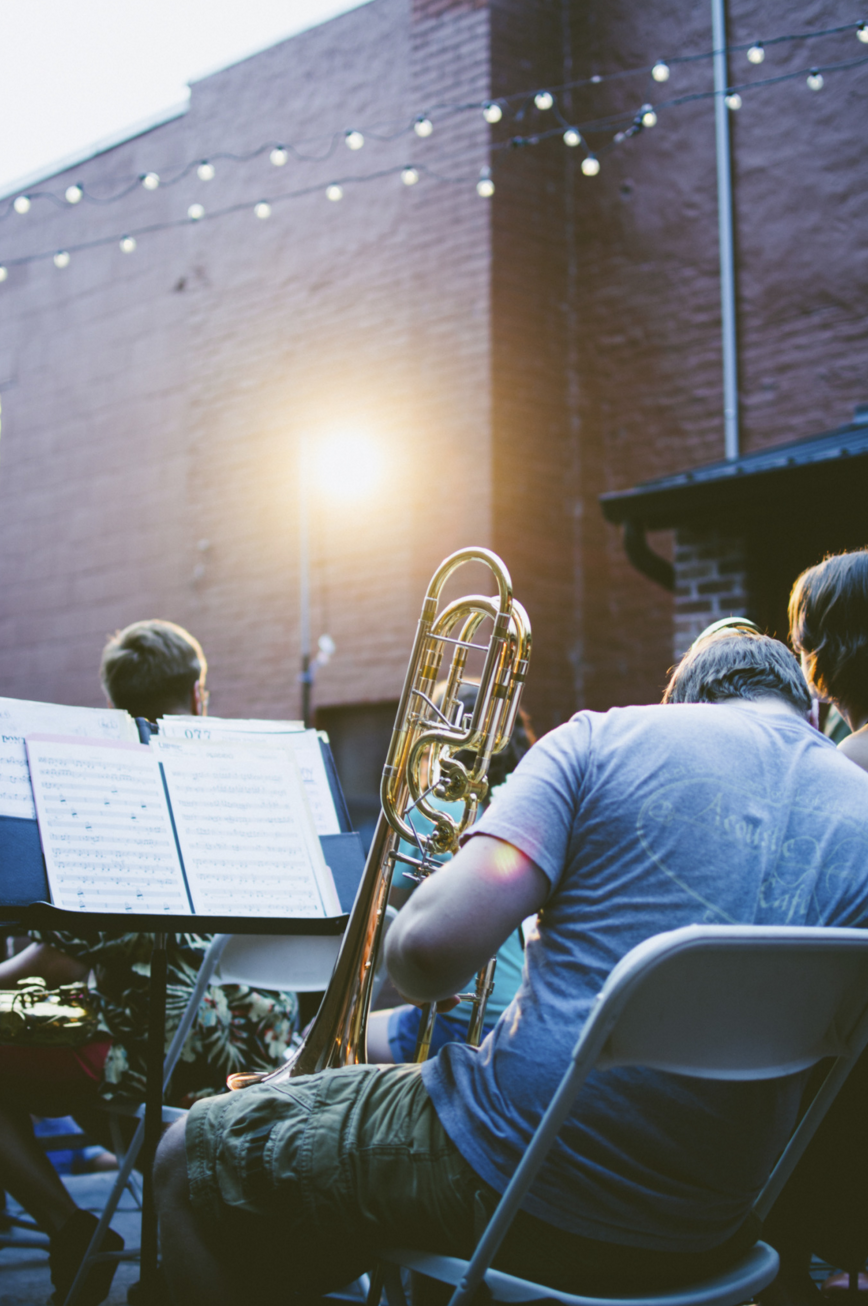 Evening: 5pm-midnight (or later!)
In the evening, stroll to downtown for 52nd Street. Downtown Eau Claire's Barstow Street transforms into a recreation of New York City's jazz epicenter. Fourteen downtown venues will open their doors tonight each featuring live jazz music. In total at least 30 ensembles will perform throughout the evening. Music starts and ends at various times (some begin as early as 5pm and many go as late as midnight or later). Admission is $10 and provides access to all 52nd Street venues. Those locations include …
    •    The Plus + (208 S. Barstow St., 832-8844)
    •    The Venue (behind Pizza Plus)
    •    Micon Cinemas Budget Theater (315 S. Barstow St., 832-3355)
    •    The Acoustic Cafe (505 S Barstow St, 832-9090)
    •    The Stones Throw (304 Eau Claire St., 832-8888)
    •    Valleybrook Cafe (412 S. Barstow St., 834-9993)
    •    The Mousetrap (311 S. Barstow St., 832-8418),
    •    The Fire House (202 Gibson St., 514-0406),
    •    Houligan's Steak & Seafood Pub (415 S Barstow St., 835-6621),
    •    Revival Records (128 S. Barstow St., 514-4202),
    •    Clancy's (414 S. Barstow St., 832-5481)
    •    The Lismore (333 Gibson St., 523-2926)
    •    The Local Store (205 N. Dewey St., 552-0457)
    •    L.E. Phillips Public Library (400 Eau Claire St., 839-1648)
    •    The Eau Claire-Stream presented by Visit Eau Claire in front of the Valleybrook Church (831-2345)
SATURDAY, APRIL 23
Breakfast: Grand Avenue Cafe
Rise n' shine for breakfast at Grand Avenue Cafe (119 W Grand Ave., 831-1100) in downtown's West Grand Avenue business district. If the weather is nice pick one of the tables on the sidewalk outside. We recommend the quiche with a warmed-up homemade muffin.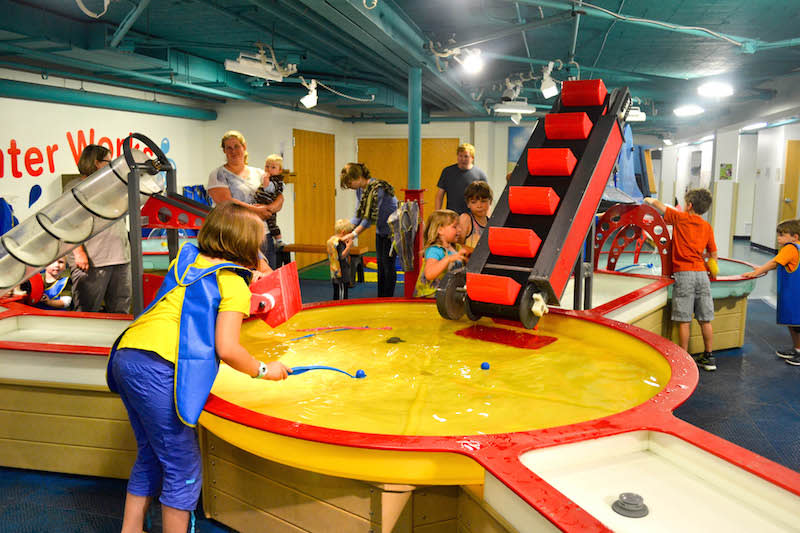 Morning: A walking tour of Barstow Street
Now that the dust has settled from 52nd Street, have a look at downtown Eau Claire's daytime offerings. Take the little ones to the Eau Claire Children's Museum (220 S. Barstow St., 832-5437), find something for your vinyl collection at Revival Records (128 S. Barstow St., 514-4202), browse three stories of antiques at the Antique Emporium (306 Main St., 832-2494), check out the artistic curiosities at Tangled Up in Hue (416 S Barstow St., 855-0090) or check out any of the other businesses available in downtown.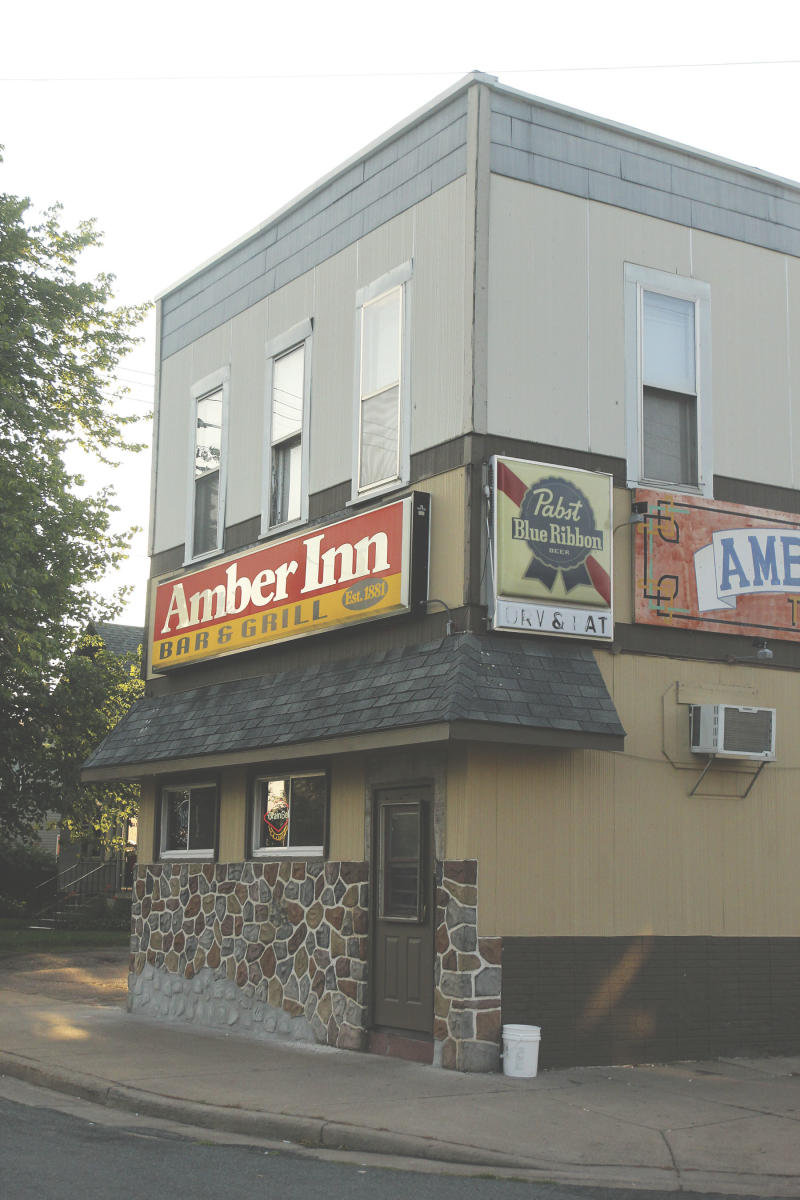 Lunch: The Amber Inn
With more than 130 years of history, The Amber Inn (840 E. Madison St., 832-0568) is a tavern for townies with framed vintage maps and photos of the building's history. Go for the burger baskets.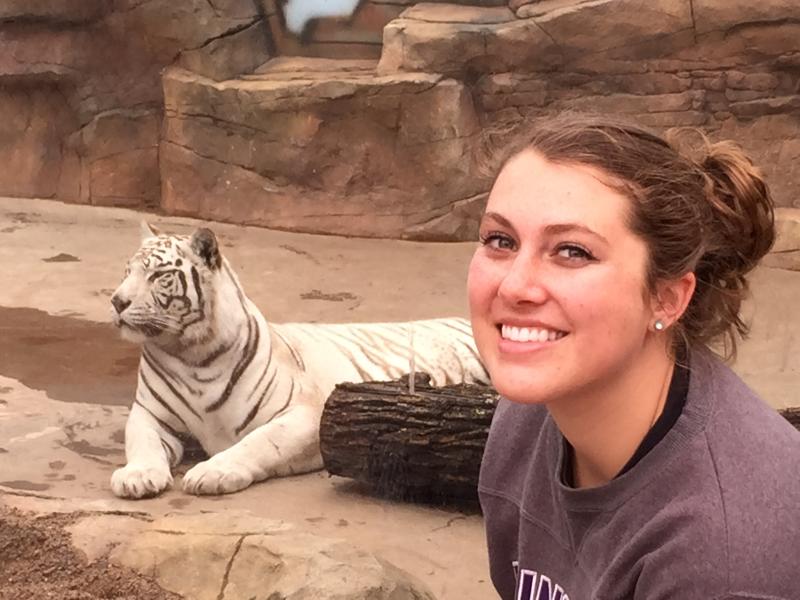 Afternoon: Irvine Park & Zoo
Take a quick drive north of Eau Claire to Chippewa Falls and visit beautiful Irvine Park (Bridgewater Ave.), with more than 300 acres of scenic landscape, featuring picnic tables, shelters, and historic displays. While you're there visit the Irvine Park Zoo (free admission!), featuring farm animals, birds, bison, bears, and many more.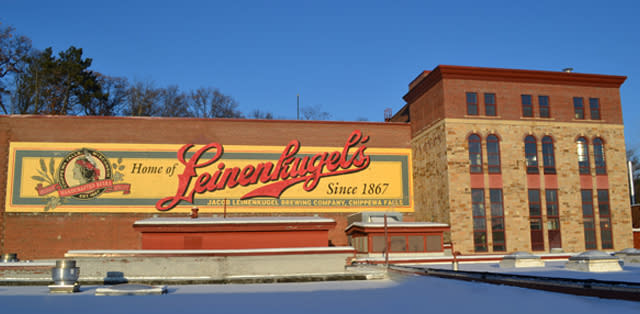 Afternoon: Leinie's Lodge & Tour
While you're in Chippewa Falls visit the Leinenkugel's Brewery and Leinie Lodge (124 E. Elm St., 534-6437), the fourth largest craft brewery in the nation, founded in 1867. The Leinie Lodge is a an enjoyable gift shop with a sampling bar and plenty of curiosities. And if you have time, take the brewery tour!
Cannery District Bars
Is its happy hour yet? When you head back to Eau Claire pick your favorite atmosphere from one of two brand new bars: the cozy, friendly beer hall at Lazy Monk Brewing (97 W. Madison Ave., 271-0848) or the modern industrial tap room at The Brewing Projekt (2000 N Oxford Ave. Bldg 3, 214-3728).
For dinner: Shanghai Bistro
Enjoy pan-asian cuisine with a cosmopolitan atmosphere at Shanghai Bistro (2930 Craig Rd., 835-3348) before tonight's big event, where you can order savory entrees, sushi, and beers, from local favorites to choice Japanese imports.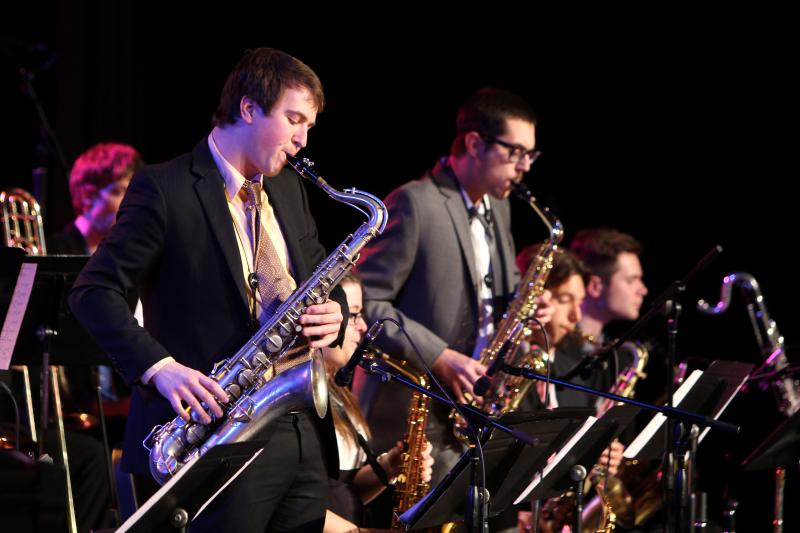 EC Jazz Festival: The headlining event!
Now get to the Eau Claire Memorial High School Auditorium by 7pm for the main event, a live jazz concert featuring Grammy-nominated UW-Eau Claire Jazz I and Eau Claire Jazz Fest's featured performers this year, saxophonist Jimmy Heath and mallet percussionist Stefon Harris, plus the top High School Honor Bands from the day's competition.