While these sorts of lists are always subjective, they are nonetheless a blast to research, debate over and decide who makes the cut! Eau Claire is no stranger to live music and here's the list you need to prove it:
Best Café for Coffee and a Show
Acoustic Café: The name says it all. This beloved café provides the perfectly crafted vibe with live music spanning multiple genres every Thursday, Friday and Saturday. You can't go wrong with ordering one of their famous hoagies to make the Acoustic Café experience complete.
Best Outdoor Music Venue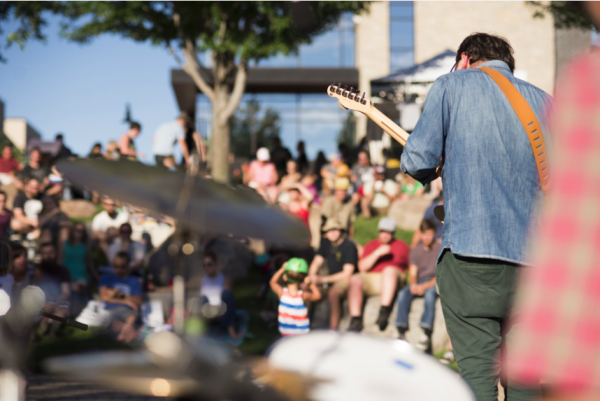 Phoenix Park: Nothing says summer in Eau Claire like Thursday nights at Phoenix Park, where local bands perform for crowds of more than 2,000 at the Sounds Like Summer Concert Series. With the Chippewa River as the backdrop and the delicious smells of food truck delicacies wafting in the air, it's no wonder this summer event has been a local favorite for over a decade.
Other regularly programmed outdoor music venues deserving of a spot on this list include River Prairie Park and Owen Park.
Best Pop-Up Music Venue
The Gallery at The Oxbow Hotel: Though one can find regularly-programmed jazz and bluegrass events at The Lakely restaurant in The Oxbow Hotel, The Gallery is also host to a variety of music events throughout each month. When it's not showcasing musical talents from across the country, The Gallery is host to yoga classes, mixology workshops and art installations.  
Best Spot to Get Your Move On 
The Metro: This downtown venue is perfect for avid concert-goers looking for a little extra space to dance. The Metro isn't afraid to turn up the volume and turn down the lights, so go ahead and bust a new move.
Best Venue for Variety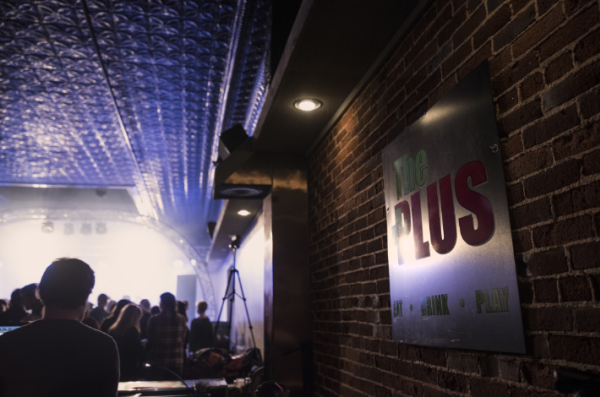 The Plus: In the mood for hip-hop? The Plus has that. Feel like rocking? The Plus brings that too. Pop? Folk? Rap? Blues? Yeah, we think we've made our point. There's also Monday night karaoke and Tuesday open mic nights, plus their artisan pizzas will keep you well-nourished and well-entertained.
Best Setting for Laid-Back Tunes
Infinity Beverages Winery & Distillery: In addition to their house-made wines and cocktails crafted from their distilled artisan spirits, every Friday Infinity Beverages hosts Tunes at the Tasting Lounge, a laid-back music series featuring the acoustic talents of local musicians.
Best Hole-in-the-Wall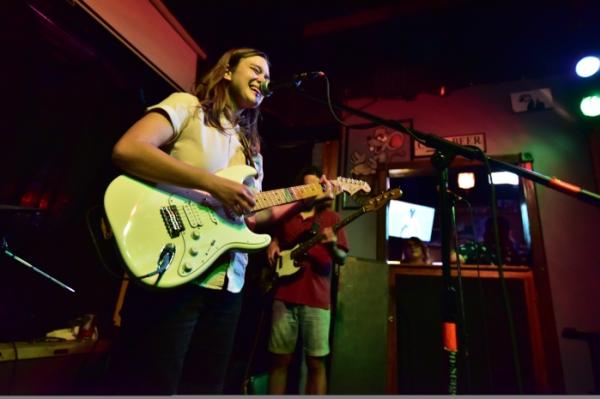 The Mousetrap Tavern: This is an Eau Claire classic. With a dark ambiance and cheap drinks, The Mousetrap Tavern is everything you want in your favorite hole-in-the-wall venue. Late night rock shows and DJs are not uncommon occurrences and music-lovers will pack in tightly to get a good look at the stage.
Best Place to Catch the Main Act
Pablo Center: Eau Claire's premiere arts center invites you to enjoy the tunes of your favorite artists such as The Voice finalist, Chris Kroeze, or The Blind Boys of Alabama, or discover a new musician you'll love like Ganavya or Cloud Cult. Located in the heart of downtown, a show at Pablo Center is exactly what every Eau Claire music itinerary needs.
And if you are craving a festival …
... we have plenty of those. From Eau Claire Jazz Festival, Country Fest and Blue Ox Music Festival to Prex Claires, Country Jam and Rock Fest, there is no shortage of multi-stage events that bring out the party every season of the year.