Bust out your costumes and let the countdown to candy begin!
Somehow it's Fall all of a sudden and Halloween is quickly sneaking up on us. I don't like to give my kids a lot of candy but Halloween is an exception of course, plus Mommy has a bad sweet tooth and really likes all the extra candy in the house! "Stealing your kid's candy" is not hypocritical I've decided, it's called good parenting. The kiddos get plenty but so do Mom & Dad and that's why Halloween is awesome for the whole family! Just remember kiddos, brush those teeth!
1. Downtown Businesses 3PM-5PM
Last year my family missed out on the downtown business trick-or-treating and I vowed to never let it happen again! Our beautiful downtown is the perfect place to get started early and kick off your trick-or-treating. The turnout is pretty huge so it's a great place to go to see a lot of cuties in costumes! Businesses participating include those located on Water Street, Barstow Street, Farwell Street, Graham Avenue, Grand Avenue and the Phoenix Park area. It's already a fun place to go for a walk, add costumes and candy and you can't beat it!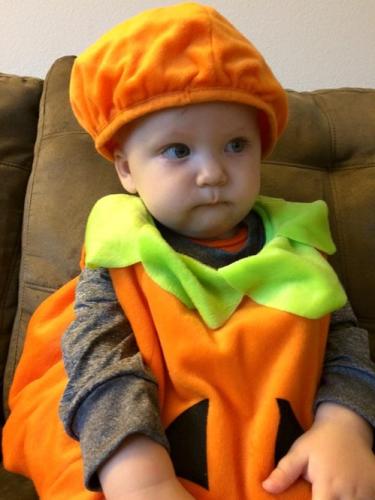 2. Oakwood Mall 5PM-7PM
Wisconsin weather is a fickle beast. This year's Halloween may happen to be a lovely Fall day, or it could be a full on blizzard. Either way, you have a place to go to trick-or-treat. Participating stores in the mall will have a pumpkin sign out front. This is a great place to go if you want to get out of the elements and if you want to hit up a lot of places quickly. A list of participating stores will be available on Oakwood Mall's website after October 21st.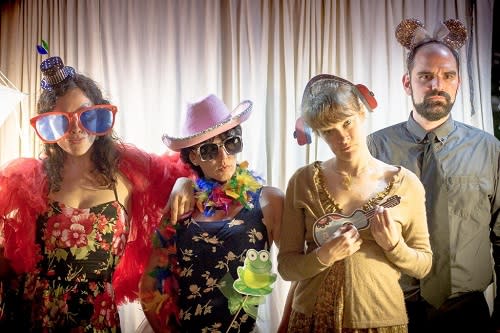 3. UWEC Dorms 5PM-7:30PM
Some of the residence halls at the UWEC will be hosting trick-or-treaters again this year. It has not yet been announced which dorms will participate this year but the university plans to issue a press release sometime in the next couple weeks indicating which halls you can visit. In the past, students handing out candy have decorated their doors with orange to indicate that your kiddos can knock. This is another great way to get out of the cold if need be. Trick-or-treating in a safe and controlled environment is a great idea if you're worried about your kid taking off across the street and there are lots of rooms in those halls which can equal lots of candy.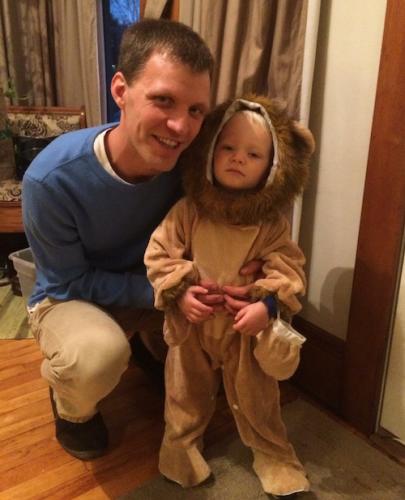 4. City-Wide Trick-or-Treating 5PM-7:30PM
I would recommend a neighborhood to start in, but there are so many great ones, it's too hard to decide. Last year we started on Meadow Lane, which was awesome, this year we might start on Nimitz. Homes participating are instructed to leave on an outside light to indicate that trick-or-treaters are welcome. Be respectful and instruct your children not to knock on doors with all the lights off. I highly recommend dressing up with your kids to make it a more memorable event for the whole family. I've never done it in the past but I plan to this year and hope to get my husband on board as well. No matter where you are in town, you will see plenty of parents dressed up with their kids. Halloween is the one holiday where you can be whoever you want to be and you don't have to be shy about it. As fun as it is hauling in the candy motherlode, it's equally enjoyable just to get out and see all the great costumes.
Safety Tips from the ECPD
- Only visit homes with lights on
- Children should be supervised by a responsible person who is not trick-or-treating
- Only cross the street at crosswalks and intersections.
- Never cross a street from between parked cars or mid-block.
- Motorists should be extremely cautious during trick-or-treating hours and be aware of unpredictable movements by children.
- Dress children in costumes they will not trip on made of non-flammable material. Decorate costumes with reflective tape or glow sticks and have children carry a flashlight for greater visibility.
- Use facial makeup instead of masks to avoid obstructed vision.
- Children should wait to eat candy until an adult has inspected it.
- Only give and receive packaged treats.
- Keep costumed kids away from pets to avoid scaring other people's animals.