Tucked along the banks of the Chippewa and Eau Claire rivers in downtown Eau Claire stands the world renowned Ludsmore Institute. Once known as the Oxford of the Midwest and the MIT by the Mississippi, this center for higher education was home to the best scholars in the lumber industry until 1960 when there was a string of unsolved crimes and murders. Three students were named suspects, but no charges were brought against them. Today the Ludsmore Institute is simply known as the Hall of Horrors.
Are you ready to get your scare on?!?!
For the 17th year, the Ski Sprites Water Ski Team is opening the doors in October to their haunted house at 415 S. Dewey St. in downtown Eau Claire. Tickets are $10 at the door or $9 with a food donation for the Feed My People Food Bank. The Hall of Horrors will be open 7:00-11:00pm, October 20-22 and October 27-29, and it is not recommended for young children.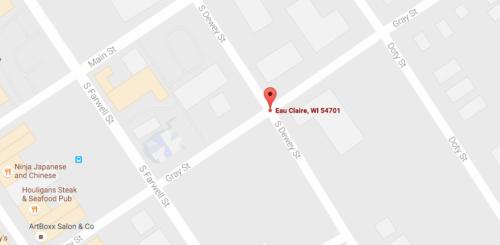 The Hall of Horrors is the Ski Sprites primary fundraiser for the year, and it provides the nonprofit organization made up of about 75 skiers and support crew with equipment, safety items, and boat and motor upkeep. Supporting the haunted house this fall will help ensure another summer of entertaining water ski shows for our community at Lake Altoona. It will also provide funds for their Learn to Ski Program and their Adaptive Water Ski Clinics to those who are physically challenged.
So what are you waiting for?! Grab a group of friends and family and find out why the Ludsmore Institute is now known as the Hall of Horrors!