Tis' the season to get your greens on!
As Spring finally arrives, not only is it time to get outside, it's time to eat the great local produce we have available. I sat down with Heidi, Produce Manager at Just Local Foods, to discuss what you can look forward to this season.
Veggies To Look For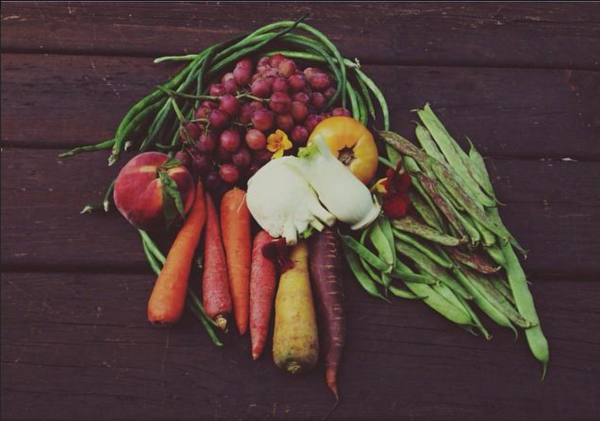 Pea tendrils (the tender curly shoots on a pea plant)                                         
Microgreens; radish, sunflower, bean, and alfalfa                                                 
Radishes; French breakfast, Easter, and Globe (great for eating fresh, but also work very nicely sautéed) 
Asparagus (the local season is short-lived but fresh and local is so much more delicious)
Scallions                                                                                                                 
Rhubarbs
Leafy Greens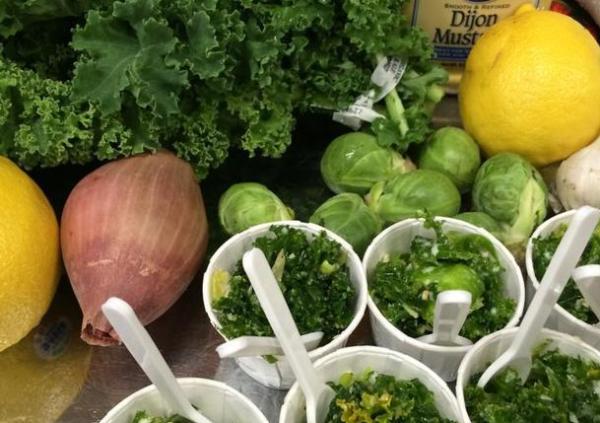 Spring mix lettuce blends                                                               
Baby spinach (remarkably sweet in early spring)   
Baby Kale (try it in salads or sautéed on sandwiches)
Arugula (another wonderful salad addition)
For The Adventurous Foodie
Foraged Morel Mushrooms (delicious and very short-lived)                                     
Foraged Ramps (also known as wild leeks). Can substitute for the onion portion of a recipe. The entire plant is edible and delicious!
Foraged Fiddle Heads (the early fronds from Ostrich fern plant. Short-lived)
Heidi's Favorites
Every spring, I like to make a quiche that incorporates what I call "The Magic Trio": Morels, Ramps & Fiddle-heads
HEIDI'S SPRINGTIME QUICHE
INGREDIENTS:
1 unbaked pie shell
3 Tbsp butter  
1 cup yellow onion, small diced 
1 cup fresh fiddleheads, washed
1 cup morel mushrooms, cleaned and quartered lengthwise
1 cup ramps, cleaned and chopped
½ Tsp salt
Pinch of ground nutmeg 
1 cup shredded Monterey Jack cheese 
3 Buvala (https://localhens.com/farms/profile/buvalafarmllc) eggs
1 ¼ cups whole cream

DIRECTIONS:
Melt butter and sauté onions, ramps, and morels until golden brown
Remove from the pan to a plate; set aside
In a small saucepan, fill with water to a depth of about 2 inches
Add 1/2 teaspoon of salt
Bring water to a boil; add fiddleheads
Cook for about 10 minutes
Drain well and set aside
Bake the pie crust at 375° for 10 minutes to partially cook the crust
Sprinkle 3/4 cup cheese and sautéed onions, ramps and morels over the bottom of the shell             
Add fiddleheads in an even layer
Lightly beat eggs with cream, salt, and pepper, then pour over vegetables
Sprinkle with remaining cheese
Set the pie on a cookie sheet in a preheated 350° oven
Bake for 45 minutes or until an inserted knife comes out clean
Makes 6 servings of delicious, decadent yummy goodness
Be sure to check out Just Local and all of their offerings on Farwell Avenue. 
Look for them in their new and expanded location on Water Street around October 2018!
Make sure to #CaptureEC to show us when you master the recipe!