If you haven't yet decided what you're going to be for Halloween this year or if you're having trouble locating that one perfect item that will take your costume to the next level or if you're looking for some new decorations to really step up your front yard decor then check out these helpful hints of where to get everything you need for Halloween this year!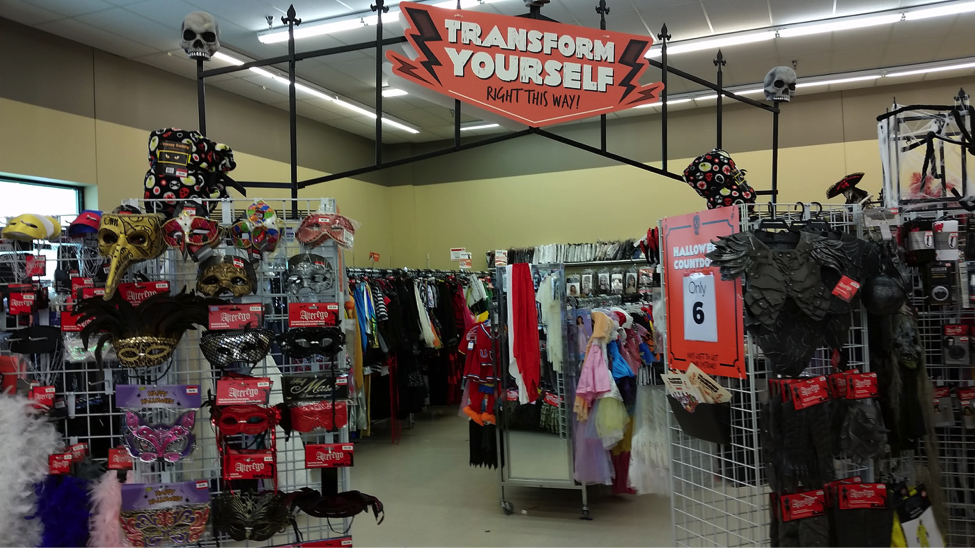 Savers
Savers has a variety of gently used and new costume pieces as well as home decoration.The whole store is decked out for the holiday! Even if you have everything you need it still fun to stop by explore all the good and spooky stuff! Also the prices are sure keep your wallet and you happy.

 
Goodwill
With aisle after aisle of costumes plus plenty of basic pieces this is a great place to look for that special something to help you scare the trick or treaters that come knocking on your door!

 
Antique Emporium
So while they may not have a lot of "costume" items the vintage pieces at this shop could be just the thing to take your costume up a notch.Also take the time to peruse all the amazing antiques to discover something just right for your fall decorations!

 
Ragstock
If you're still not sure what to be this Halloween a stop by Ragstock should be just the inspiration you need to get your costume together!With an array of stock costumes and many various pieces you are sure to find something to throw on before you head out!

 
Halloween Express
At a new location in the East Ridge Center this is your one stop shop to walk in and walk out with a costume in hand. They also have a great selection of spooky animated figurines to decorate your home!