This summer the 
Visit Eau Claire Fun Patrol
 has been catching rays and capturing moments outside of The Davies Student Center.  Our main mission has been to welcome the new freshman to the beautiful UWEC campus, but to add to the thrill of orientation, the Fun Patrol has also been offering a photo booth experience to the incoming students and their parents!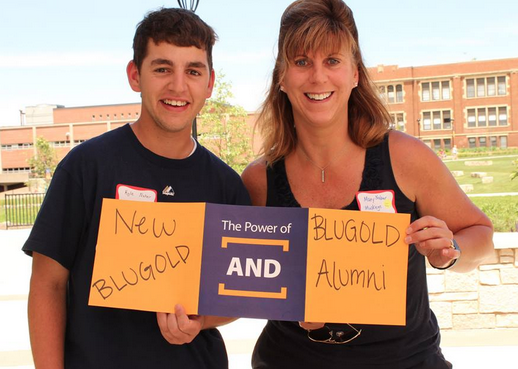 The Universities new slogan of "The Power of [AND]" helps to inspire people to get a little silly and enjoy what could otherwise be a stressful first day. With funny fill-ins such as "Will Text Mom [AND] Will not call everyday"  as well as "Goodbye Childhood [AND] Hello Bright Future"  the photo booth sure does capture some priceless moments.
Since day one of this three week long orientation endeavor, spanning June 9th thru the 27th, there has been one Orientation Assistant who has convinced her tour group to take a picture in the Visit Eau Claire photo booth, this fearless leader of freshman  is none other than Eau Clare native Mariena Geary. Having grown up in Eau Claire some of her favorite local hangouts include the always vibrant Acoustic Café and picturesque Phoenix Park.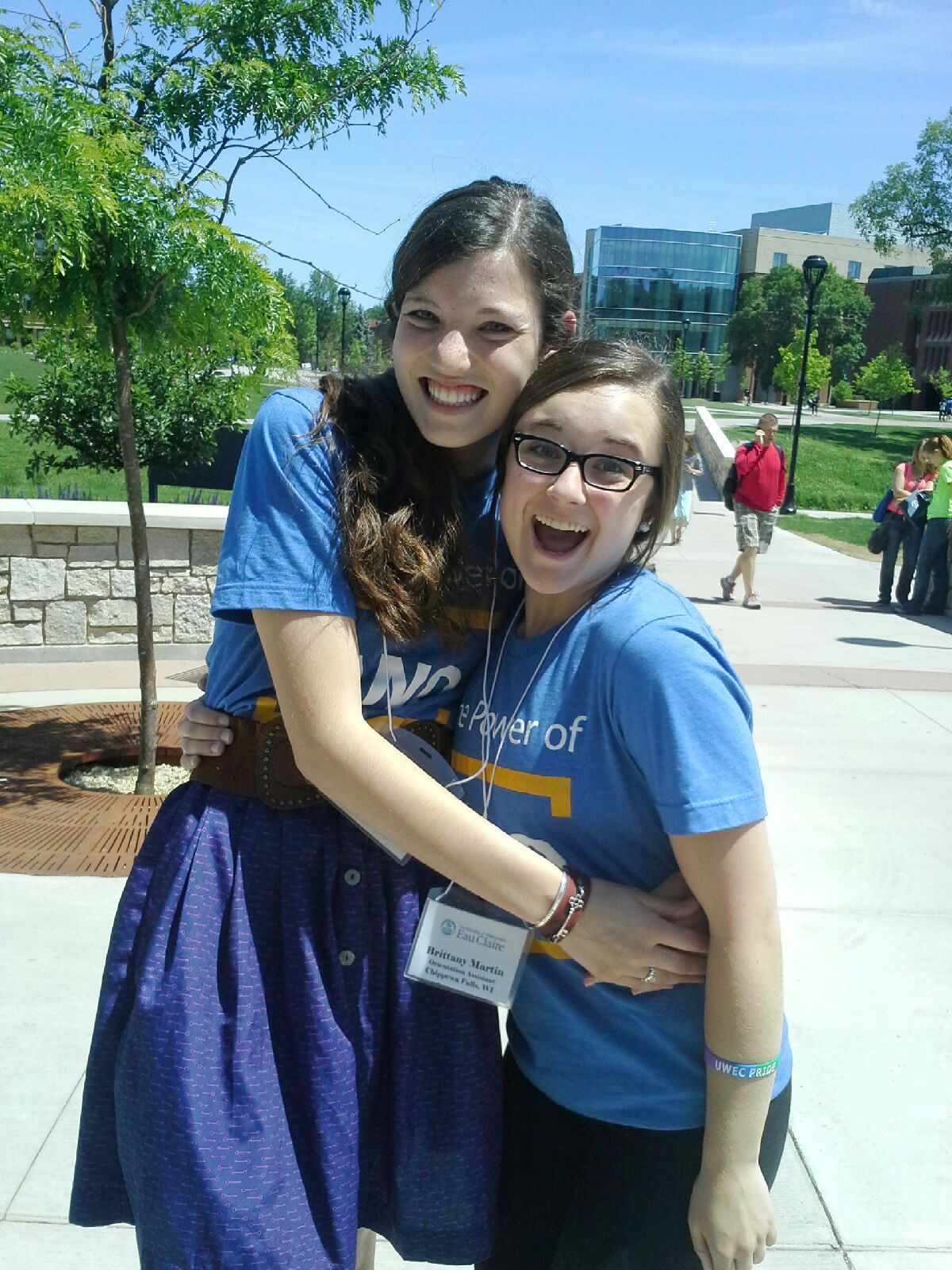 As for favorite study spots she feels a special connection with Putnum Rock due to the adorable fact that her parents went there for their first date after initially meeting in the campus library during their collegiate years.  Her favorite things about being an Orientation Guide are getting to meet many of the individuals who make up the incoming UWEC freshman class and helping them start their college careers by answering any and all questions they may have.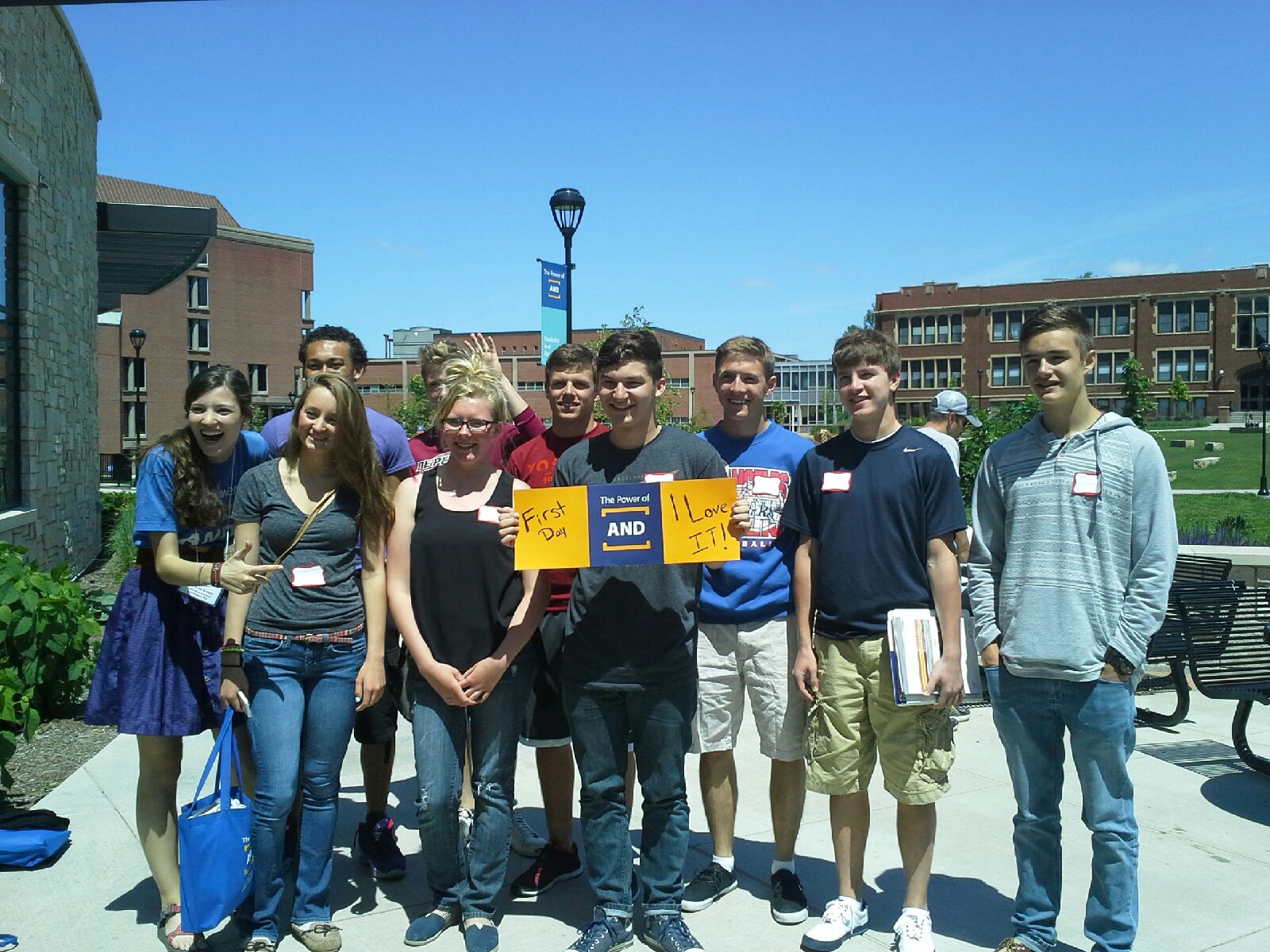 Overall this event can be summed up as an excellent example of how the Fun Patrol "brings the fun" to a unique Eau Claire experience with the photo booth.  Just another day on the job!!