What is there to do when it is cold outside? Embrace this beautiful Eau Claire winter and get outside. 
As I'm writing this, it is -4 degrees with a decent wind-chill, I have been planted on the couch for what seems like days, and am scheming ideas of what to do that is free and gets me outside. Relatable? Well, luckily for you, I have conjured up the best outdoor activities for a snowy Eau Claire winter that are both fun and cheap. 
Sledding at Pinehurst Park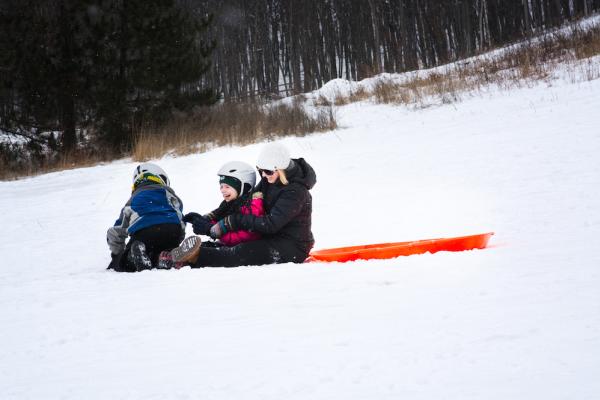 I am twenty-one years old and haven't gone sledding in about ten years. However, when I showed up to this hill at Pinehurst Park, things changed. The steepness made this place perfect for adventure seekers who either have kids or want to be like a kid themselves. Any sled will do, but if you are looking for speed, grab a flat one and lay on your stomach for the ultimate ride. There is a lot of room on this hill so grab your friends and some warm gloves to enjoy a snowy winter day. 
Winter After Hours at Pinehurst Park 
Another fun activity at Pinehurst Park takes place each Thursday night from 6:00 p.m. - 8:00 p.m. in January and February. There will be activities for all ages at the brightly lit up Pinehurst Park.  Activities include sledding and tubing for the family, snowboarding down the steep hill, skiing and even ice skating on the man-made rink. Along with this, you are invited to grab some hot cocoa by the giant fire pit and listen to the holiday music. 
Enjoy the Lit Up Beauties: Baroque + the Phoenix Park Bridge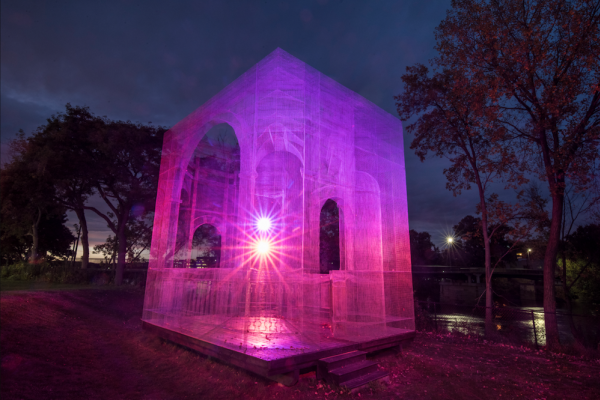 Walk along the scenic Chippewa River towards where you can see both Baroque and the Phoenix Park Bridge lit up at night. Baroque is an intricately designed sculpture of lights that is radiantly glowing for all to see. Walking further past that, you will run into the Phoenix Park Bridge which is lit up with varying colors every night. These are great photo ops for a wintery-photo shoot.  
Snowshoeing at Beaver Creek Reserve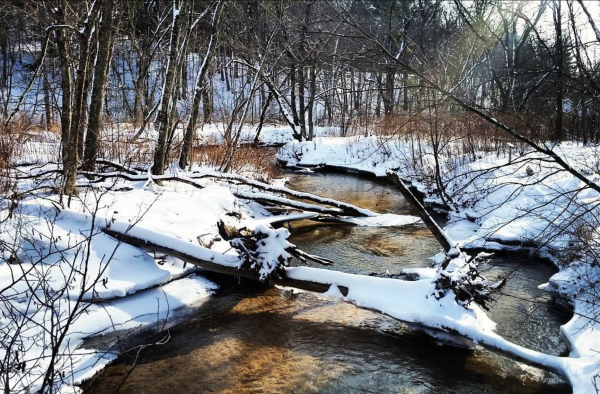 (Image credit: IG @mrs.sippy)
As we all know, January is the time for us to jumpstart the goal of improving our health while trying to beat the lazy bug that the winter always seems to bring. So, grab your snowshoes and let's get going! Beaver Creek Reserve is a quiet park where you can trek miles throughout the scenic trees and paths. If skiing is more your style, no worries as they offer several trails to get some exercise. Check out their website to find exact trails and more information. 
With all of these fun and free activities, there are plenty of ways for you to stay entertained throughout the chilly season this year. As always, share some of your best pictures on our social media with the #captureEC to showcase your winter fun!