Wisconsin has always been home to me.
Even though I left right after college and lived elsewhere for ten years, my husband and I always knew we'd be moving back to the state that molded us. The surprising part of the story was that it took ten (10!) years for that to happen. 
After spending our young-professional life in Washington, DC, we loved city living so much that we couldn't give it up…even after we had one, and then two, children. We wanted all the conveniences + excitement of city living without the traffic + safety concerns. But where could we find such a perfect home? Eau Claire, as it turns out. The answer was right under my nose, I just didn't know the crazy-revitalization the city had undergone (and continues to undergo) in the years I was gone. One fateful trip downtown to the Eau Claire Children's Museum in 2015 and that's all it took. We knew with one walk around the downtown + Phoenix Park area that this (this!) is all we need to feel connected to big city living. 
So we did it. We said goodbye to jobs, friends, a house, and a city that we loved to start again…a little closer to our roots. It's been one year now and, without hesitation, I'm happy to report that downtown living in Eau Claire is even better than we expected (and we had high expectations). In what ways, you might ask? Let me explain…
Six Reasons I ❤️ Living in Downtown Eau Claire 
The Walkability
City-folks love to talk about walkability. I was spoiled not having to drive my car for days on end in DC and I wasn't willing to give that up without a fight. Luckily, we found a perfect house situated on the edge of the Third Ward and Downtown. I can honestly report that almost everything we need is within walking distance (this includes: bars/restaurants, schools, a children's museum, coffee shops, yoga studios, organic groceries, salons, banks, the post office, etc.).
The People
Of course we're thrilled to be closer to family now that we're back in Wisconsin, but it's more than that. "Midwestern Nice" is definitely a real thing. People smile at you when you're biking. Complete strangers say hello when you pass them while walking. 
The Workforce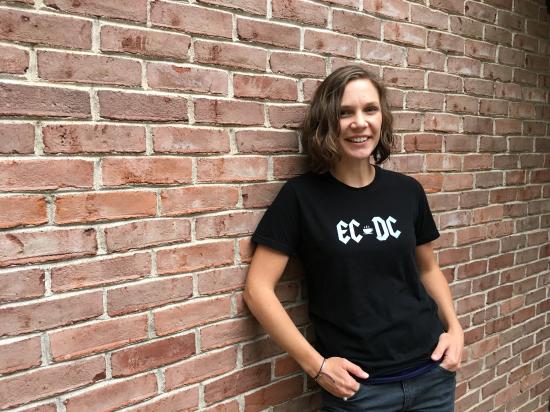 Anywhere from the local barista, to the Target self-check employee, to the administrative team at the doctor's office—is genuinely kind and willing to be accommodating. Don't get me wrong, kindness exists in DC, of course, but it was definitely the exception, not the norm like it is here.
Public Education
Trying to find the perfect school for our boys in DC was full of constant worry and disappointment. The good public schools were nearly impossible to get into and the private schools were out of our price range. Eau Claire is filled with great schools and that's a lovely peace of mind.
Ease of Living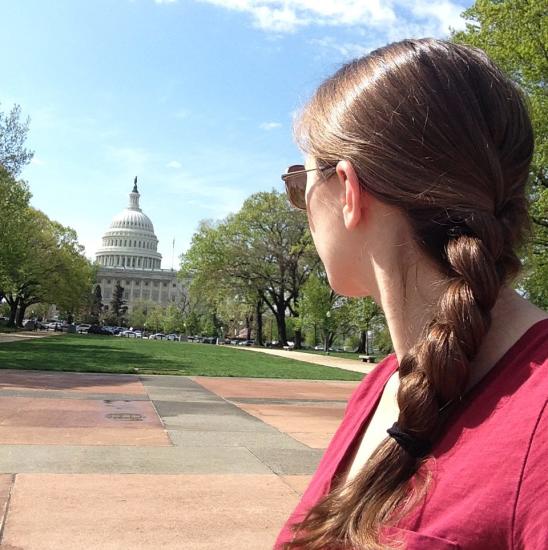 You almost have to leave this city and come back to realize how easy it is to live here. There's no traffic. There's parking everywhere (CVS even has a parking lot!). I always feel safe. Those are three big (HUGE) pluses in my book.
The Outdoors
Even though I've never considered myself "outdoorsy", you almost can't avoid being drawn outside in Eau Claire. The rivers, the rolling hills, the bike paths, and hiking trails…this is where I want my boys to grow up. I can even ride my bike here because I'm not contending with the constant traffic that always made me too nervous to hone my skills in DC.
Active Community
There are just so many opportunities for community involvement here. It's almost overwhelming. Eau Claire is small enough that you can really make your mark…you just need to decide what organization or cause is calling your name. I'm still working on my calling, but I'm excited about the possibilities. DC had it's share of opportunities, don't get me wrong, but here you can actually see + feel the difference you're making. And, chances are, you're probably volunteering with people you already know and enjoy spending time with. It's a win-win.
For any DC friends, don't think this means I don't still miss you dearly. My heart skips a beat whenever my airplane lands back at DCA and I can't accurately express how part of me will always reside in that city. DC will always hold part of my past, but it's a sweet + comforting realization to know that a place like EC holds my future.