Tired of the same-old, same-old when it comes to dining out? Looking for an eatery that offers more than a tried-and-true franchise menu and generic décor? You're in luck: The Eau Claire area is home to scores of restaurants that stand out both for their mouth-watering cuisine and their interesting atmospheres. After all, having a memorable dining experience goes beyond what's on your plate. Here are a few of the restaurants with the most interesting and inspired atmospheres, according to Volume One Magazine's annual Best of the Chippewa Valley poll.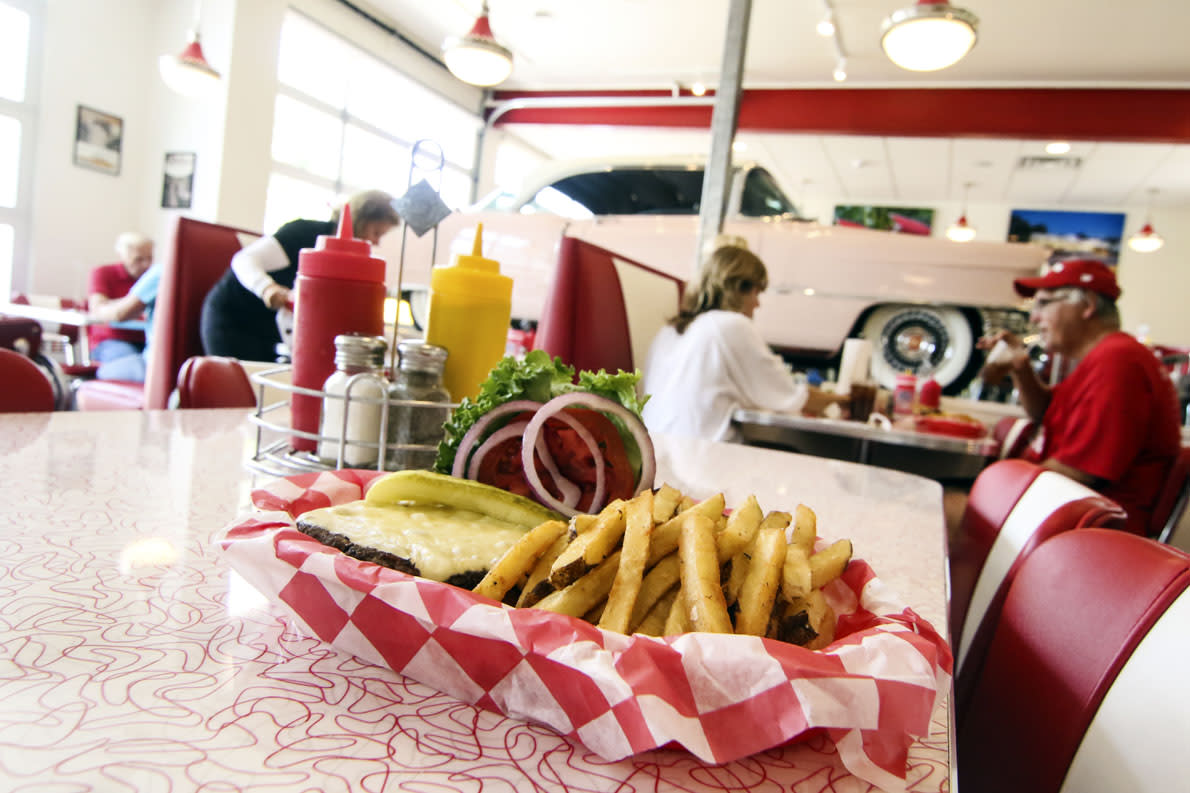 THE CLASSIC GARAGE, 2111 Third St., Eau Claire
The Classic Garage is just what its name implies – and much more. Early in 2015, the former auto body shop and gas station on Eau Claire's west side was transformed into a spiffy 1950s-era diner full of vintage memorabilia, including actual classic vehicles from the owner's personal collection. While you dine, you'll be able to admire the likes of a 1958 Eldorado Brougham or a 1955 Coupe Deville parked right inside the restaurant! (The giant garage doors come in handy for that.) The all-American food will take you back in time, too: The burgers are made with Wisconsin-raised beef and have names like Coupe Deville (a patty melt) and Fleetwood (a one-third pounder on a pretzel bun), and the menu is full of other sandwiches, salads, and more.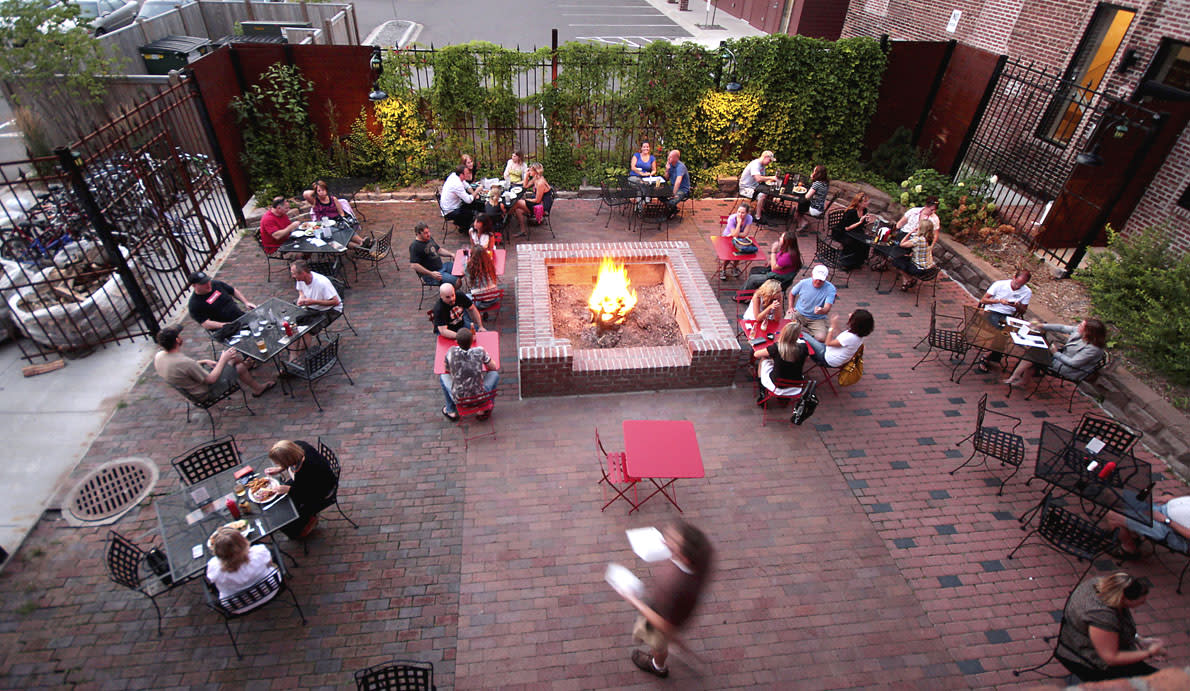 THE LIVERY (aka COWTOWN SALOON), 316 Wisconsin St., Eau Claire

Speaking of transportation-themed eateries, a perennial downtown favorite is The Livery, which is (you guessed it) housed in a turn-of-the-century brick building that once was an honest-to-goodness horse livery. (Imagine a car rental agency in the pre-auto era.) Instead of the odor of horses, however, today you'll smell delicious dishes from an eclectic, reasonably priced menu, including everything from fried calamari to coleslaw-topped smoked pork sandwiches to bleu cheese-stuffed steak. At the bar, you'll find craft beers and fine cocktails like the award-winning Prickly Pear Margarita. Inside, the atmosphere is warm and inviting and the décor is vintage country-meets-urban, while outside you'll find a bonfire and one of the best al fresco dining experiences in Eau Claire. If you've got time to linger, check out the Game Room, where you can play pool, darts, and the like and admire mounted big-game animals.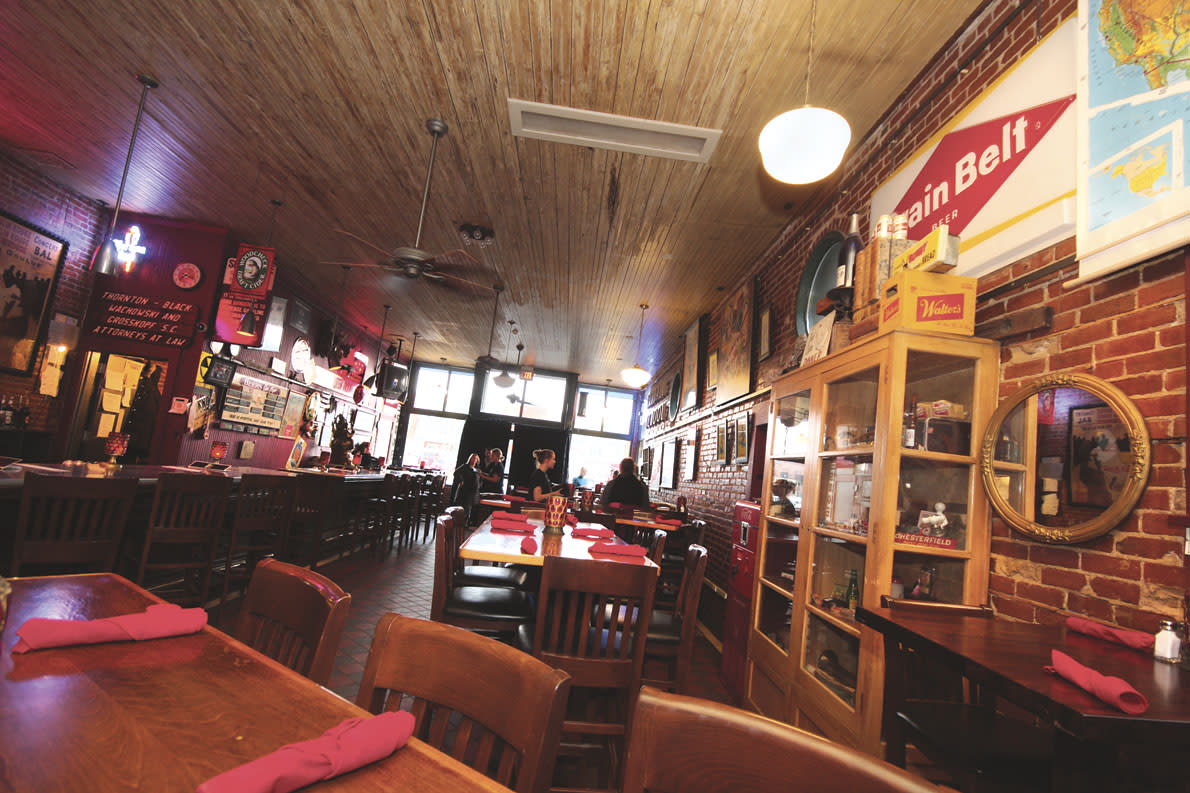 STELLA BLUES, 306 Madison St., Eau Claire
A few blocks from The Livery you'll find another unique, eclectic, and classy downtown eatery: Stella Blues, which is known for its Cajun-infused menu, memorable drinks, and fantastic décor, including a stuffed alligator. Walk through the velvet curtain into the front room, and you'll discover the bar (featuring 21 taps, including all kinds of craft beer) as well as a large collection of historic Eau Claire miscellany along the brick walls. Whether you like it spicy or not, you'll find something to savor on the menu, which includes traditional favorites like gumbo and jambalaya and custom creations such as Guinness Rack of Ribs and Blue Angel Pasta. Don't forget to order a side of the divine sweet potato fries, and save room for dessert (the Grand Isle Bananas may be the best dessert in town).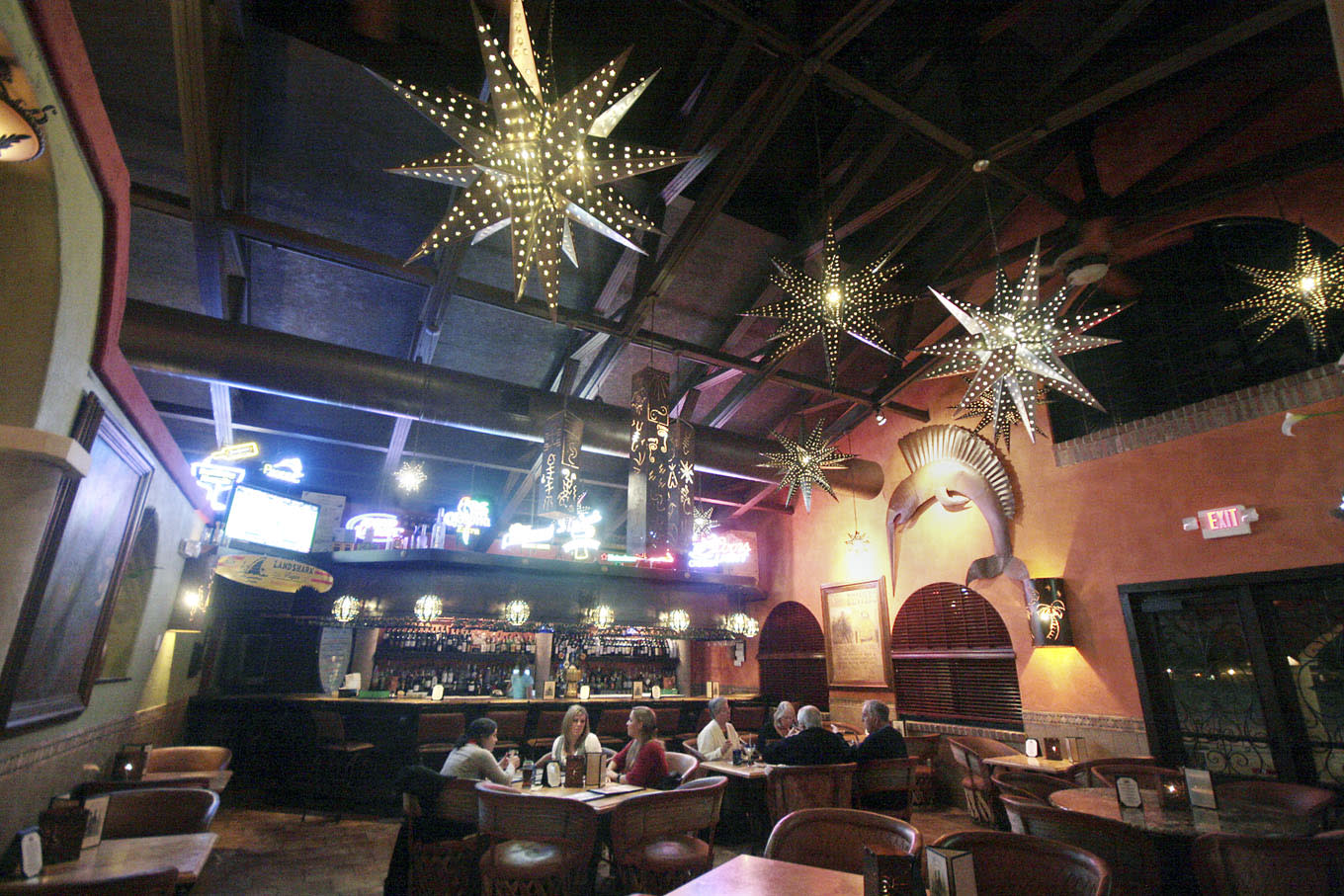 MANNY'S COCINA, 4207 Oakwood Hills Parkway, Eau Claire
Eau Claire is fortunate to have a bevy of good Mexican restaurants, including Tex-Mex places that cater to Midwestern palates and authentic south-of-the-border taquerias. But one of the best Mexican places in Eau Claire, Manny's Cocina, takes a different approach: Here the vibe is coastal Mexico, with heavy wicker furniture, aquatic artwork, and exposed-beamed ceilings that make you feel like you're in a beachside cabana. As with any Mexican place worth its salsa, the menu at Manny's is overflowing with tasty burritos, enchiladas, and chimichangas, but the emphasis is on fresh seafood: Among the favorite options are the Seven Seas Burrito (stuffed with jumbo scallops, Mahi Mahi, and jumbo white shrimp) and the Burrito Del Mar (with two kinds of shrimp plus Pacific swordfish). And if you have time, you can relax in the bar with an Ultimate Perfect Margarita (the name says it all!) and imagine breathing in the salty sea air of Old Mexico.