Bring the perfect snack for that exciting adventure!
Eau Claire is definitely not lacking on enticing adventures and delicious food options. This post shares some outdoor adventure opportunities and food options to compliment them. Whether you are looking to enjoy a meal while relaxing in a hammock or desiring to discover the best way to cool down after a bike ride, this post is for you. 
Hammocking and Sandwiches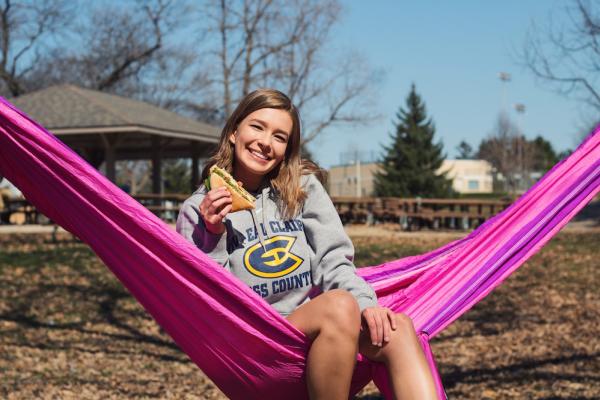 There is no better way to spend an afternoon than kicking back and relaxing in a hammock with some yummy food. For my adventure, I headed over to The Smiling Moose and grabbed a sandwich to-go. The casual restaurant offers a variety of mouth-watering options to please all taste buds. I picked the Wild Turkey sandwich, a combo of turkey and bacon paired with avocado spread and spinach. After grabbing my sandwich, I went to Carson Park. Carson is my favorite place to hammock due to the vast amount of trees and plenty of space to set up. I put up my hammock, sat back and enjoyed my sandwich. It was savory and the perfect size- not too big and not too small. This adventure was an excellent way to spend an afternoon!
Frisbee Golf and Liège Waffles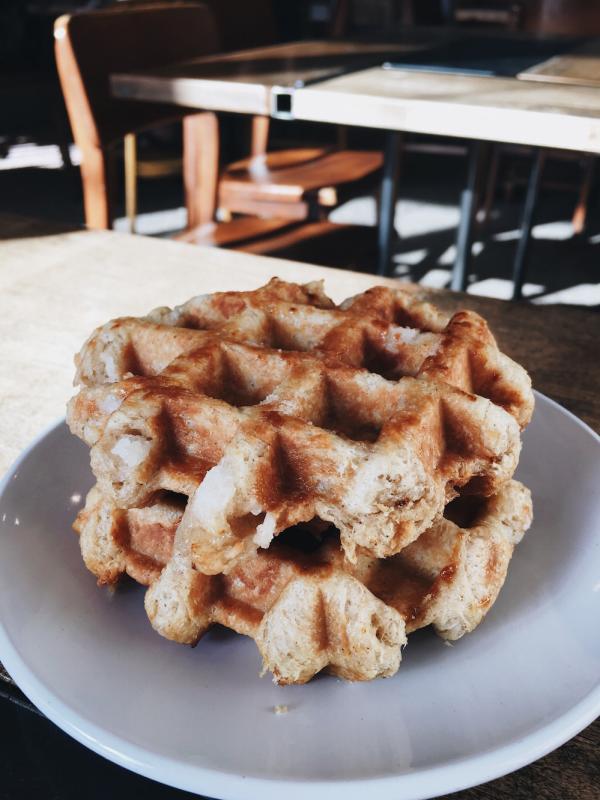 Frisbee golfing, otherwise known as frolfing, is a wonderful way to spend the day with friends or family. It is perfect for all ages and tends to bring out people's competitive sides. For my adventure, my boyfriend and I went frolfing at Mt. Simon Park. This particular course is unique because it is nestled in a clearing right outside the forest and hiking trails. Some of the baskets are even in the woods! As amateur frolfers, we got a little frustrated from time to time, but overall had a great time.
After we finished frolfing, we wanted to do something a little more laid back. So, we decided to head over to Shift, the new coffee/bicycle repair shop. We are not avid coffee drinkers, so we opted for the Liège waffles, aka "street waffles." They are tiny, sweet waffles with a crunchy outside and soft inside that make the perfect snack. They reminded me of donuts in waffle form. We sat and enjoyed our waffles in the open and inviting atmosphere. It was a fun-filled day I would recommend to anyone.
Skateboarding and Ice Cream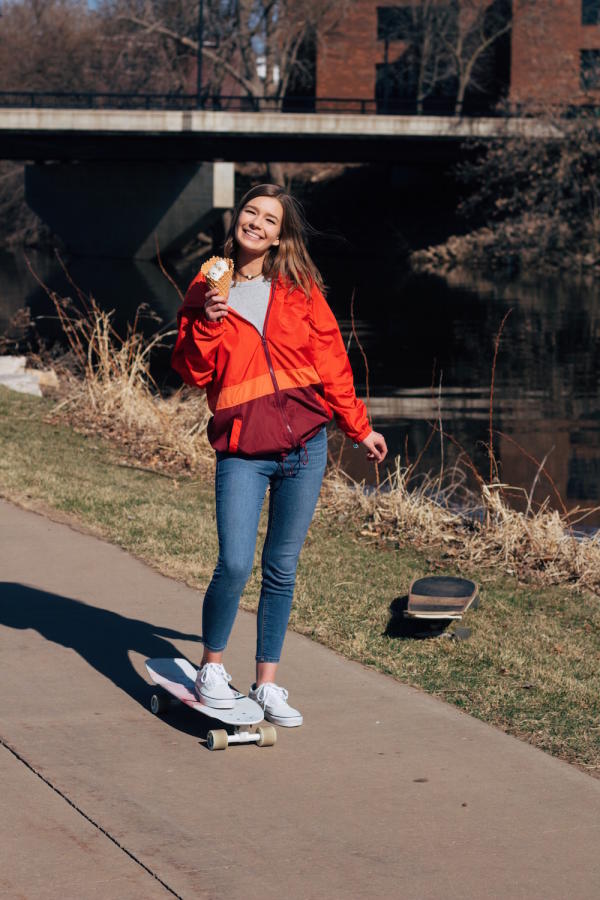 The Chippewa River Trail is a popular place to bike, skateboard, walk, or run. Its winding concrete paths line the scenic river, creating a lovely backdrop for your preferred outdoor activities. For my adventure, I went skateboarding. I'm a newbie, so I got quite tired after skating around for a while.
To cool off and take a break, I headed over to Ramone's Ice Cream Parlor, located right off the trail. It is my favorite place to grab a cone in Eau Claire due to the adorable atmosphere, wonderful service, and large variety of flavors. This time I opted for cookie dough in a waffle cone. I took it down to the trail to enjoy on a bench by the river. This adventure was an ideal way to experience a fun evening and top it off with something sweet.
So, whatever your interests or food preferences, the ideal adventure and food pairing does exist in Eau Claire. I hope you will try out some of the pairings mentioned, or venture to create your own. Either way, enjoy making memories through the enjoyment of adventure and food and don't forget to #CaptureEC while you do. For more ideas on places to eat and new foods to try, check out Taste of Eau Claire.