Welcome to winter in Wisconsin, where the weather is anything but predictable. Snow falls softly on the ground as I write this, giving no hints to the reality of the critically cold climate that surrounds me. Harsh winds and sub-zero temperatures have kept me inside for the past several days, though I am preparing to "brave the cold" this Sunday, December 31 for the second annual Light Up Eau Claire New Year's Eve Celebration. Having experienced (and survived) many a Wisconsin winter, however, I know that bravery alone will not be enough to ensure a safely celebrated NYE at Light Up Eau Claire. Let's rethink this idea of "braving the cold" and talk about how we can be prepared for what mother nature is throwing at us.
Here's everything you need to know about safely (and warmly) celebrating New Year's Eve in downtown Eau Claire:
1. Dress for the weather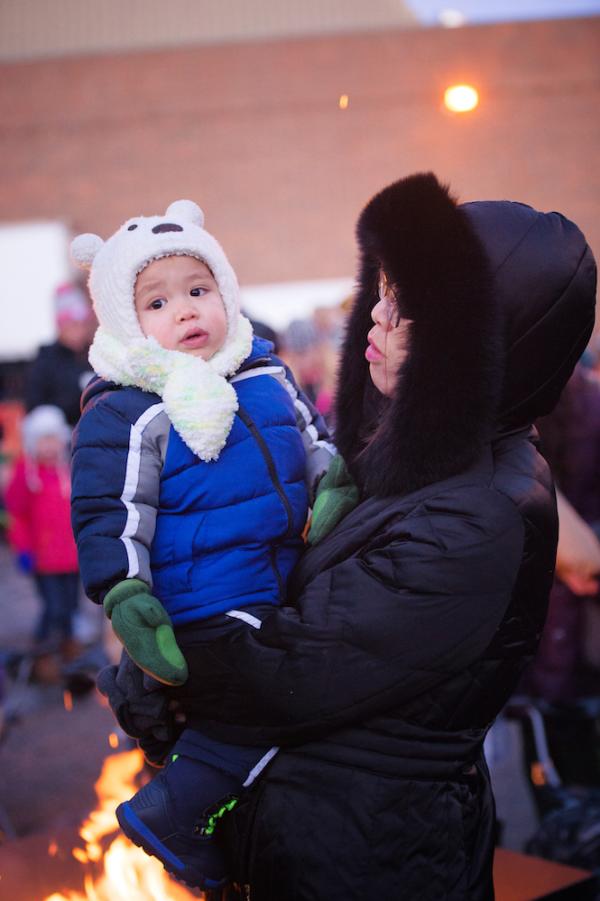 Perhaps this one is a no-brainer, but dress smart. Wear layers, know that hats, mittens and scarves are your friends and remember that you can always take off your jacket when you get where you're going. For those of you attending the BMO Harris Bank New Year's Eve Gala at The Lismore Hotel, there will be a complimentary coat check available. The outfit sported by Randy in "A Christmas Story" will be the fashion statement this New Year's Eve.
2. Know where to warm up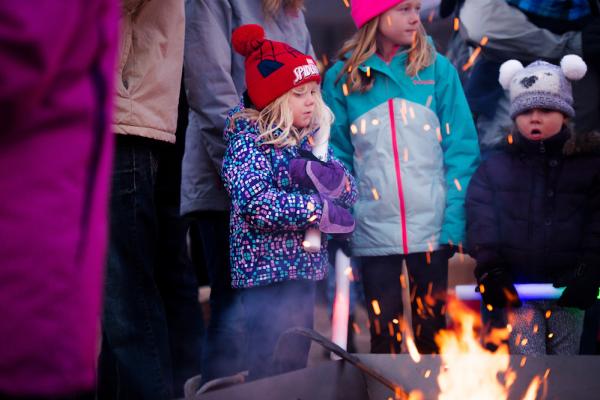 Although there will be plenty of fun happening on the streets of downtown on NYE (including the Leinie's Ice Lounge and the lantern parades), there are also music venues throughout downtown that will offer tunes to dance to and comfort from the cold. Of course, you can always pop into the lobby of The Lismore Hotel for a quick break from the cold as you're traveling between venues.
Though perhaps not quite as warm, the Leinie's Ice Lounge will feature ice fire pits, crafted by commissioned artist Jason Anhorn. Just a few feet away, will be the Eau Claire-Stream, where you can stand by a portable heater and get your picture taken in the photo booth at the same time.
3. Warm freebies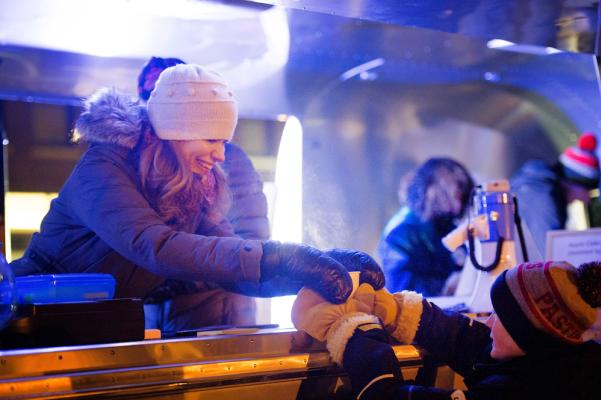 In addition to the photo booth, at the Eau Claire-Stream, you will find Visit Eau Claire staff and volunteers handing out free hand warmers and hot chocolate. The Eau Claire-Stream will be open from 4:00 p.m. until 1:00 a.m. at the corner of Barstow St. and Grand Ave.
4. Time it right
Each of the lantern parades will take less than 30 minutes and they start/end at the Eau Claire-Stream. Although 30 minutes might not sound like a long time, in cold weather, these 30 minutes can be dangerous. Bundling up will help, but be sure to step inside to warm up when you have the chance.
For those of you with little ones participating in the Little Lantern Parade, this probably goes without saying, but be extra careful.  Warm up in The Children's Museum or The Lismore Hotel lobby before the parade starts and dance to the tunes of Amanda Grace at The Children's Museum post-parade. Don't forget the hand warmers and hot chocolate, too.
5. End the night in warmth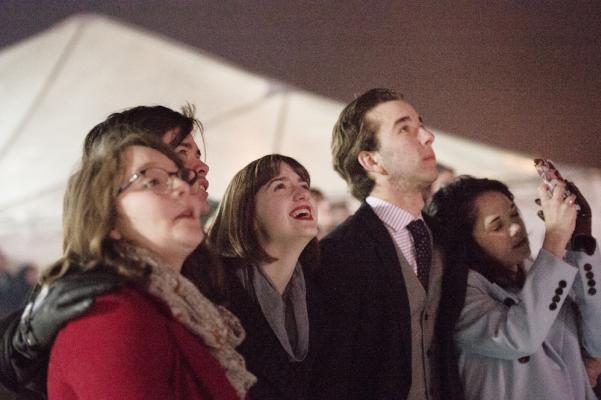 At 11:30 p.m., following Xcel Energy's Lismore Lantern Parade, anyone who has purchased a Light Up Eau Claire wristband is invited to the top level of the North Barstow Parking Ramp at Riverfront Terrace for a fireworks viewing party, complete with live music, beverages from The Brewing Projekt and - of course - warmth. At Rockin' the Rooftop, you will find a heated, clear-top tent, making for the perfect spot to watch the midnight firework display.
Although we've been anxiously awaiting Light Up Eau Claire 2018 since closing out the 2017 celebration, Visit Eau Claire is dedicated to making sure that the Eau Claire community celebrates NYE safely.