Now that spring has officially sprung in the Chippewa Valley, the warm weather is calling us to get outdoors. Whatever your age or interest, Carson Park – the crown jewel of Eau Claire's park system – has something you'll love. Here are five can't-miss activities that will help you enjoy your day in this shady, 134-acre mid-city oasis.
1. ROOT, ROOT, ROOT FOR THE HOME TEAM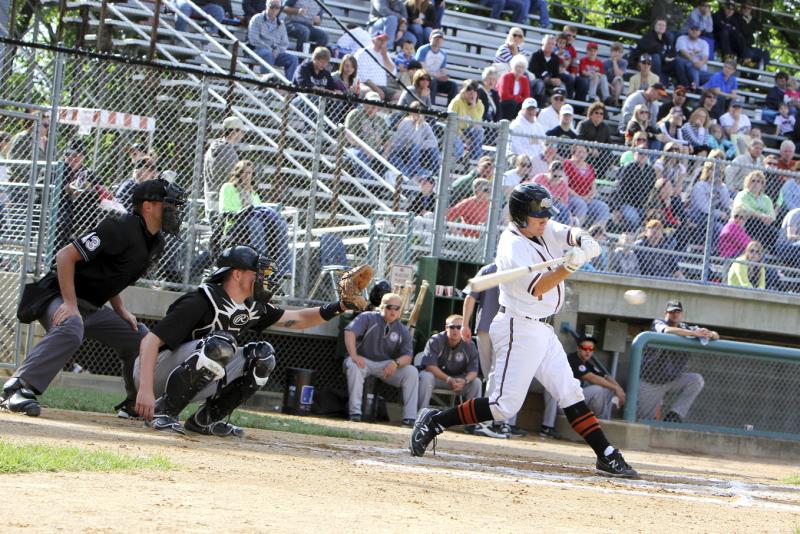 Fans of America's pastime know Carson Park as home to a beautiful and historic baseball stadium, built of Dunnville sandstone by the WPA during the Great Depression. The first pitch was thrown out in 1937, and baseball legends such as Hank Aaron (whose statue stands in front of the stadium), Joe Torre, Andy Pakfo, and Bob Ueker played here for the minor league Eau Claire Bears (later the Eau Claire Braves) in the 1940s,'50s, and '60s. Today the stadium is home to the Eau Claire Express, a Northern League team composed of top college players (the Express season starts at the end of May and runs through August), as well as two amateur teams (the Eau Claire Bears and Eau Claire Cavaliers), and several high school squads.
2. RIDE THE TRAIN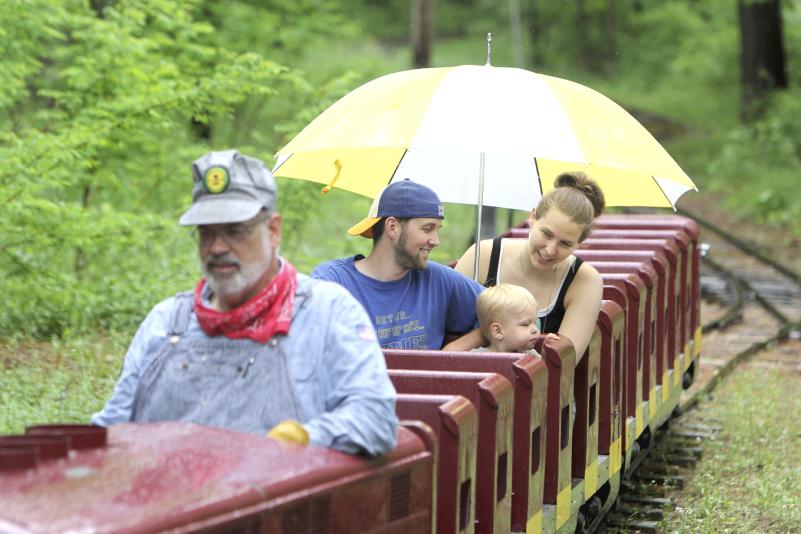 Return to the glory days of steam-powered travel with the Chippewa Valley Railroad, which operates in Carson Park. This fully operational quarter-scale railroad operates a coal-burning steam locomotive as well as a more "modern" diesel locomotive, both of which chug around a scenic loop in the wooded park. Whether you're a "Thomas the Tank Engine"-loving toddler or  you're old enough to remember when full-sized passenger trains served Eau Claire, the Chippewa Valley Railroad is an amazing nostalgia trip. The railroad runs from noon to 5 p.m. each Sunday between Memorial Day and Labor Day, as well as on the Fourth of July. (Learn more about times and ticket costs at www.chippewavalleyrailroad.org.)
3. MEET PAUL AND BABE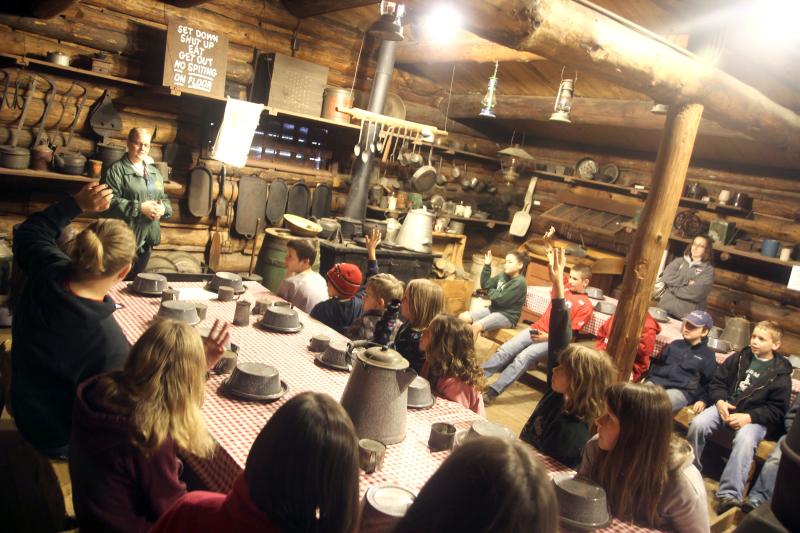 Paul Bunyan may have been just a legend, but the lumberjacks who inspired the larger-than-life tales about him were definitely real. Learn all about the hearty men who labored mightily in Wisconsin's white pine forests at the Paul Bunyan Logging Camp Museum (look for the statues of Paul and Babe the Blue Ox out front). Here you'll find a replica 1890s-style logging camp, complete with a cook shanty, a bunkhouse, a barn, a blacksmith's shop, and (literally) tons of authentic lumberjack equipment. The museum itself includes a theater, logging artifacts, vintage photos, and Paul's Tall Tales Room, where which kids can step into the stories. The museum is open May 1 to Sept. 30; go to www.paulbunyancamp.org for more information.  
4. TRAVEL IN TIME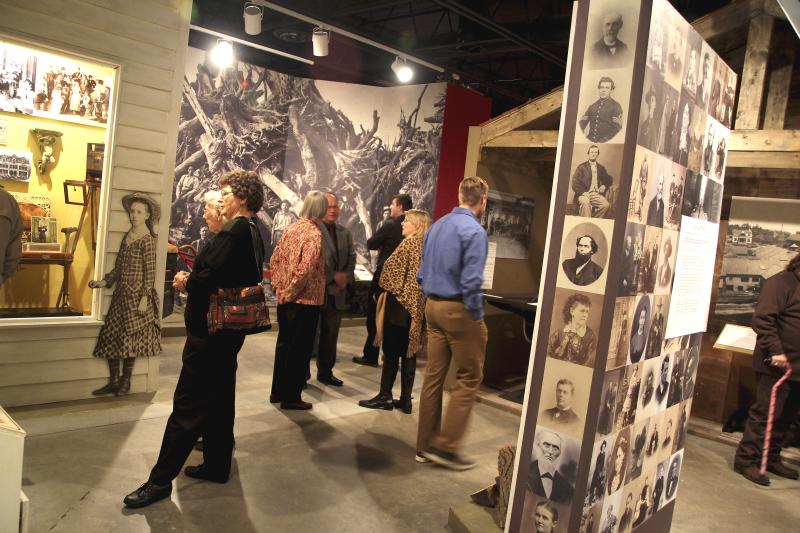 Just down the winding wooded road from the logging camp is the Chippewa Valley Museum, an award-winning institution that brings to life the entirety of the region's history, from the Native American era to today. You'll want to take plenty of time to explore exhibits like "Changing Current," which details the many peoples who shaped the Eau Claire area's history and culture, and "Farm Life," which explores the Valley's rural roots. Outside, discover an authentic one-room school and a log house, then grab a treat at a real-life ice cream parlor! Learn more at www.cvmuseum.com.
5. GET ACTIVE!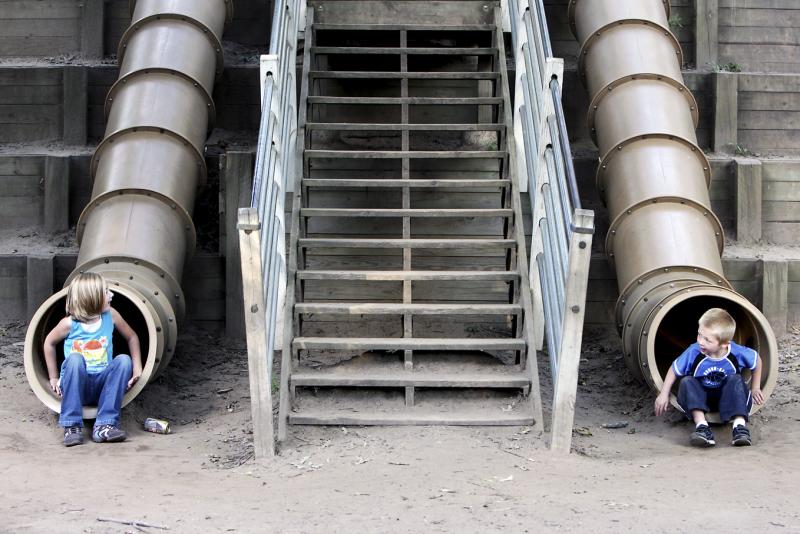 Carson Park – with its trails, athletic facilities, playgrounds, and lake – is a great place to have some active fun in the middle of town. You can paddle around or fish in Half Moon Lake, the horseshoe-shaped body of water that surrounds the park. There are tennis courts, a horseshoe pitch, several playgrounds for little ones, softball fields, and pavilions you can rent for cookouts and reunions. The scenic, hilly terrain is also great for hiking, running, biking, or just wandering around enjoying nature.