For some of us, autumn is the season for pumpkins. For others, it's the season for pumpkin spice lattes. If you're part of the latter group, the nip in the air is as good an excuse as any to find a cool coffeehouse to warm up in. Eau Claire is home to numerous java joints where you can heat up your hands around a decadently drizzled turtle mocha, a good old-fashioned cup of joe, or even some tea (we won't judge). Here are some of the best in town, according to votes by Volume One readers in our annual Best of the Chippewa Valley Poll.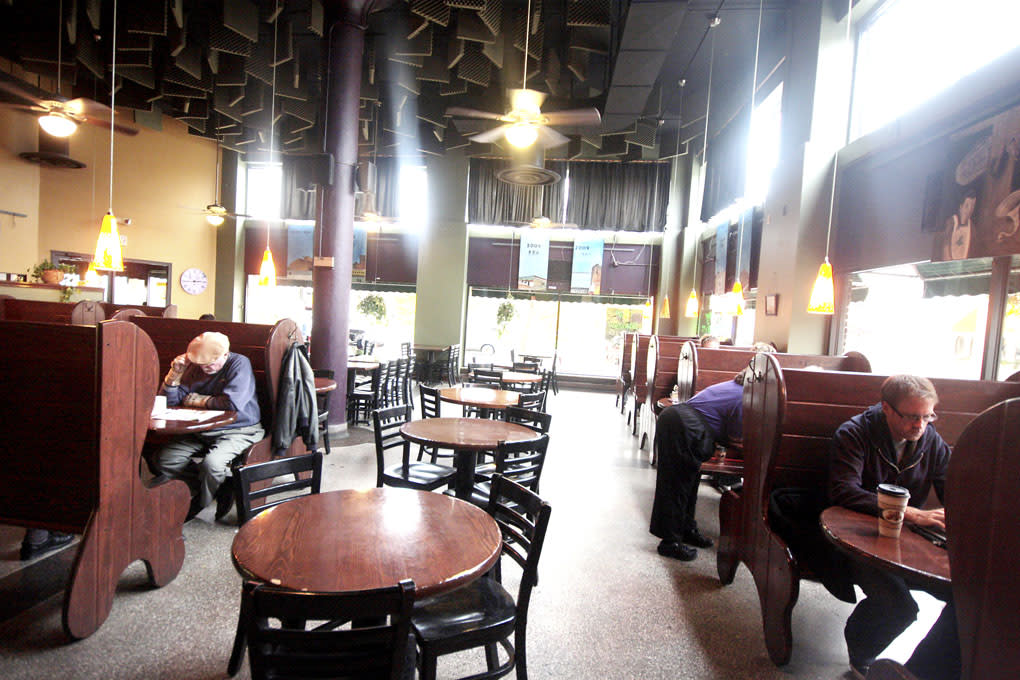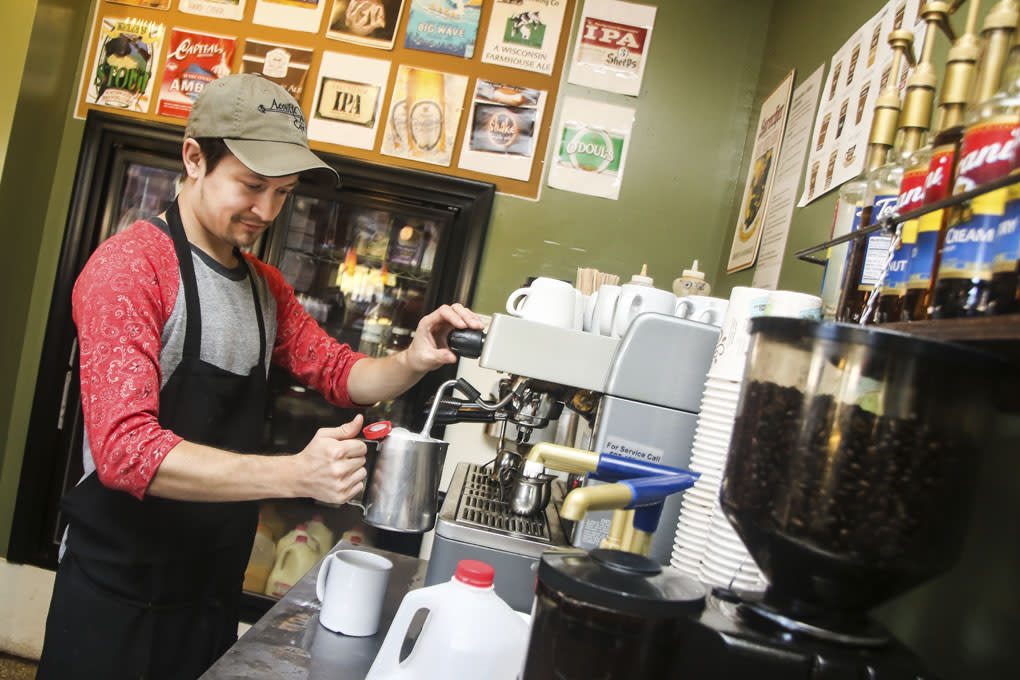 ACOUSTIC CAFÉ, 505 S. Barstow St., Eau Claire
For more than 20 years, Acoustic (most locals drop the word "café" when referring to the place) has been serving up specialty coffee, food, and music in downtown Eau Claire. Adorned with rotating local art, Acoustic is a big, airy space perfect for people watching, enjoying a coffee date with your besties, or getting some studying or work done in one of the cozy wooden booths. The java is made from beans custom-roasted in Winona, Minn., and if you like what you drink, you can buy it by the pound in bags. Acoustic is also famous for its sandwiches, which are made with bread baked daily on-site and are typically rated as the best in the Chippewa Valley in Volume One's poll. On Friday and Saturday nights, the place comes alive with music from local and touring acts who bring folk, jazz, and other genres to the stage.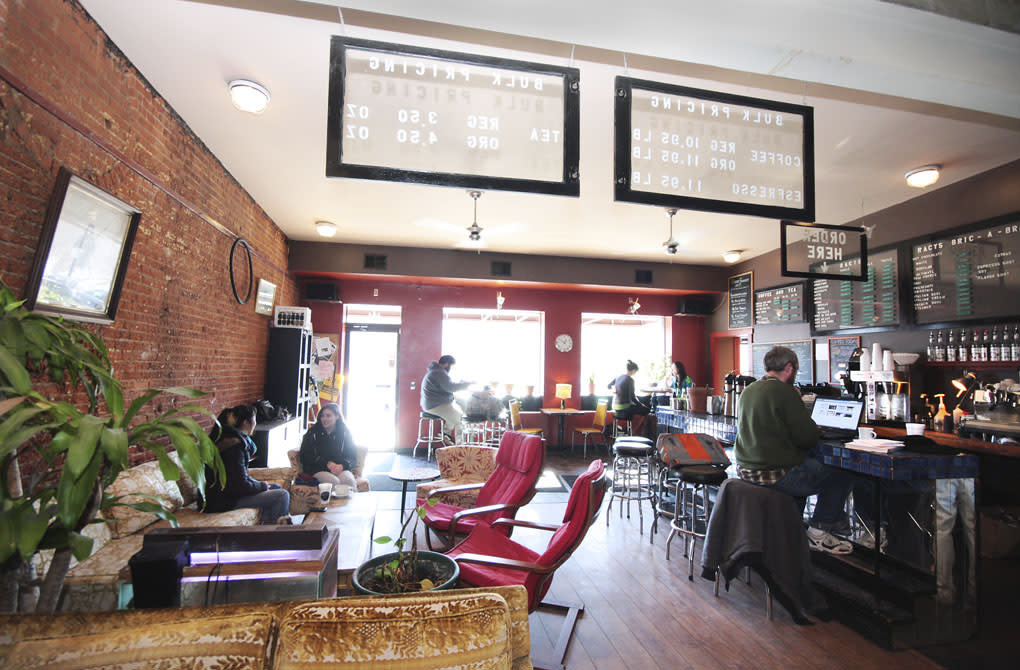 RACY D'LENE'S COFFEE LOUNGE, 404 Riverside Ave., Eau Claire
If Acoustic is a folkie-style coffee joint, Racy's – with its funky couches, exposed brick, and strong espresso drinks – is the place to go for hipsters of all ages. In fact, you'll feel your cool cred improve as soon as you settle into a seat, knowing that Eau Claire native Justin Vernon played some of his first gigs as Bon Iver at The Nucleus, an attached eatery. The coffee is some of the best – and prettiest – around: Your latte will be carefully poured to create a leaf pattern in the delicate brown foam. As mentioned, Racy's has a symbiotic relationship with The Nucleus, where you'll find amazing breakfast foods and sandwiches. Racy's is tucked away behind Water Street, but it's worth the effort to find. Located near the Chippewa River State Trail and the UW-Eau Claire Campus, Racy's is a hangout for students, bicyclists, and townies alike.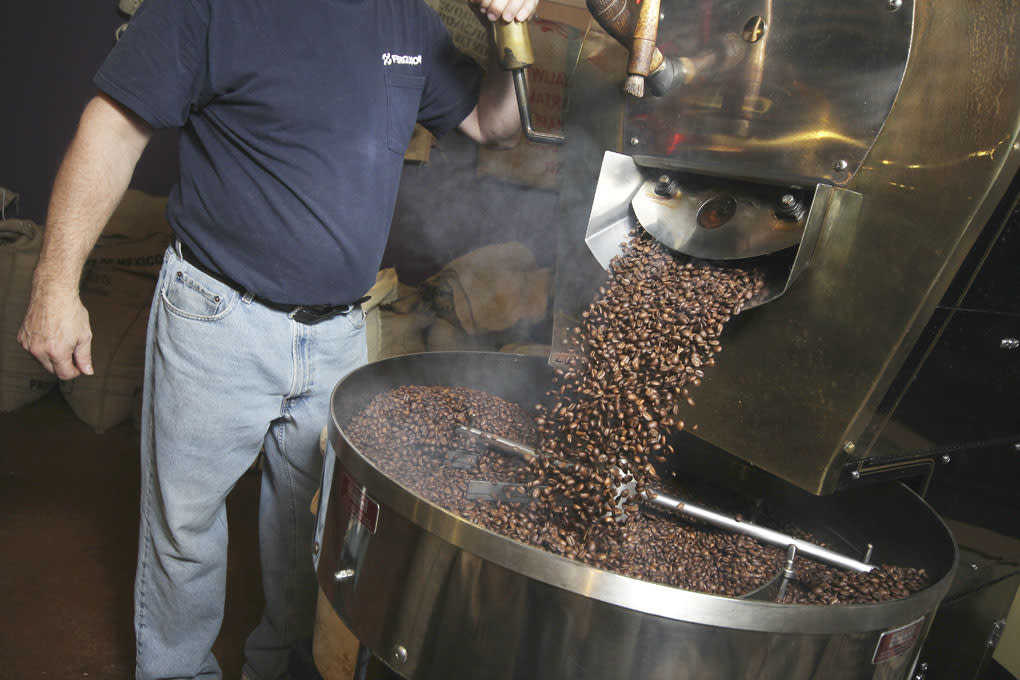 COFFEE GROUNDS, 4212 Southtowne Drive, Eau Claire
Coffee Gounds is the granddaddy of the modern coffee shop scene in the Chippewa Valley (and one of the oldest in the state). It opened inside London Square Mall in 1991 – about the time the coffee craze was beginning to make inroads to Middle America from Seattle and elsewhere. While it's moved a couple of times – most recently to a large new space in 2014 – Coffee Grounds' commitment to good beans hasn't wavered: In fact, they roast their own beans on site, ensuring freshness in light, medium, and dark roasts from around the world. And Coffee Grounds is about much more than coffee: Along with your java, enjoy sandwiches, soups, breakfast items, and sweet treats in the café, and afterward browse the shelves for one of the best selections of wines, beers, cigars, and gourmet food items around.  

THE GOAT, 336 Water St., Eau Claire
This bright, cozy shop is named in honor of the animal that, legend has it, led humans to discover the magical powers of coffee when it gobbled some beans and then kicked up its heels with energy. The atmosphere more relaxed than that story implies – you'll find studying students and families alike here – but the coffee still has a kick. There's also a wide selection of teas and some of the best paninis in town, including one filled with soft goat cheese called – you guessed it – the Goat.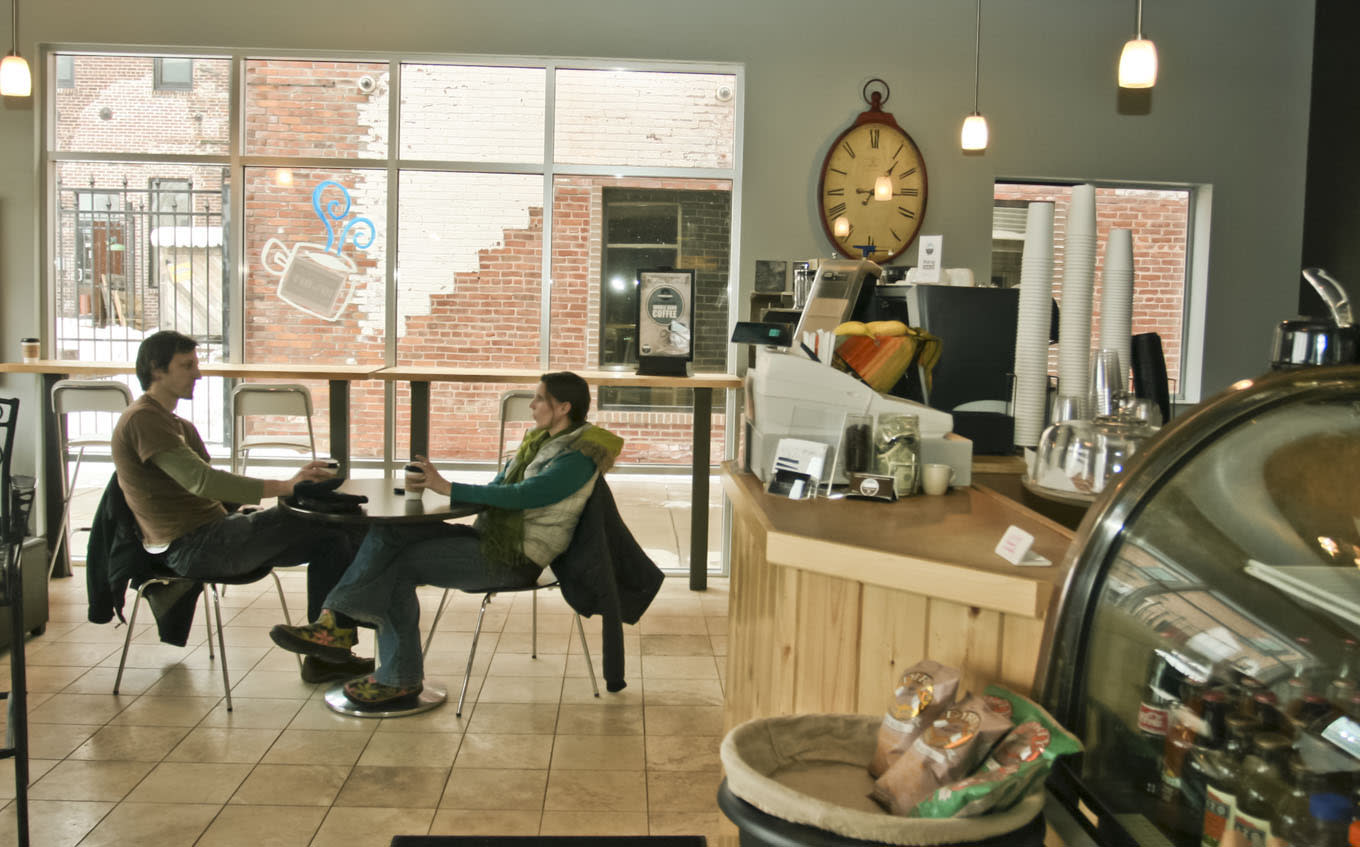 CAFFE TEMPO, 315 E. Madison St., Eau Claire
If you'd like some urban flavor with your coffee, check out Caffe Tempo, conveniently located in the burgeoning new development near Phoenix Park in downtown Eau Claire. If you're downtown to shop, do business, or browse the ever-popular farmers market, drop in to Caffe Tempo for a full range of fair trade organic coffee drinks, from Mexican spiced mochas to macchiatos. They've also got a menu of sandwiches and baked goods, and if you drop in at the right time you may hear live music, too!