Growing up, I remember running around the block with the rest of the neighborhood kids scouting for treasures. Sometimes it was an old rusty quarter that we'd use to buy a lollipop at the corner store. Other times it was a shiny rock that would get added to our hidden collection underneath the front steps. As time went on, all of us moved away, got jobs, and forgot about the extra change or rocks that we'd stumble upon. I was sure that was the end of my treasure hunting.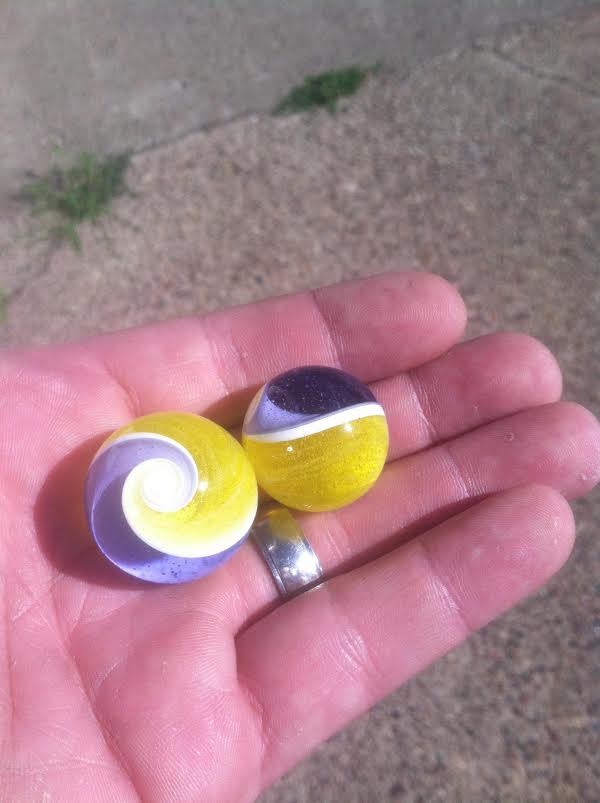 So imagine my excitement when I discovered the Chippewa Valley Finders Keepers! It was definitely time to let my inner child come out and play. The Chippewa Valley Finders Keepers is a local group that was created back in 2012 by Chad Christensen. At the time, Chad owned a glass shop in Chippewa Falls and wanted to get rid of a few items. He grabbed some of his handmade marbles and hid them all around Irvine Park. Then he took some pictures to give clues, posted them online, and people all of ages fell in love with the idea. The positive responses inspired Chad to create the Chippewa Valley Finders Keepers where other local artists could also hide their work in the community. The idea of hiding treasures for others to find has even inspired neighboring communities to start similar groups and share in the fun.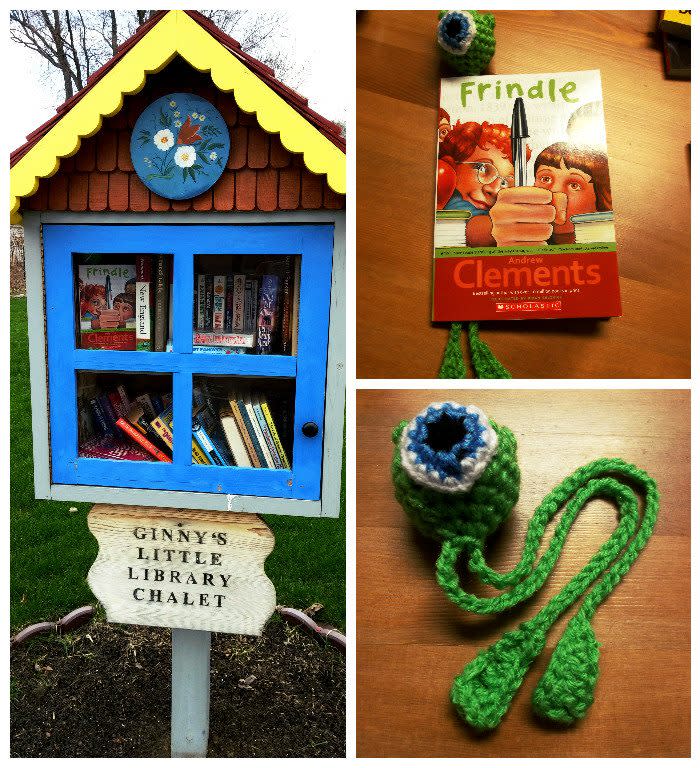 Today, the Chippewa Valley Finders Keepers is going strong with over 4,000 members! One-of-a-kind marbles along with crocheted bookmarks and other treasures by local artisans are still hidden around the Chippewa Valley. However, most of the items hidden these days are from members of the group who simply want to brighten someone else's day. Items are hidden throughout the whole year, although it does slow down during the winter. With summer on its way, things really start to pick back up. Popular items to hide are bubbles, chalk, sunglasses, and anything else to get kids (and kids-at-heart!) outside. There isn't a set of rules about what people can and can't hide. However, things to try and stay away from are edible items in case they never get found. It's also important to keep in mind that this is a family-friendly group, and most of the finders are children.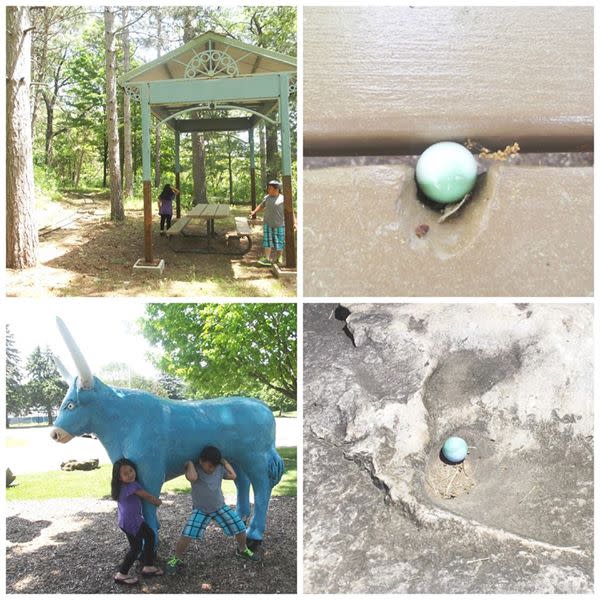 So how does it all work? It's actually quite simple! When my niece and nephew come visit, we'll take a trip to the dollar store where they each get to pick out a few items that they'd like to hide. Then we head over to one of our many parks or trails and hide our treasures. Carson Park is one of our favorite places since it has so many great hiding spots, from the playground and Chippewa Valley Railroad Depot to Paul Bunyan and his blue ox.
We take pictures of the hidden item with just enough clues to let the finders know where the treasure may be. Then we post the pictures on the Chippewa Valley Finders Keepers Facebook page and let the treasure hunt begin. The lucky finder snaps a picture with the item and posts it on the Facebook page to let others know it has been found. Then they get to keep their treasure forever! What a simple yet wonderful idea to connect people in the community! Who knew that one marble could make such a difference?
Join the fun at Chippewa Valley Finders Keepers Facebook page.