Put on your fuzzy socks, turn on some local tunes and grab your computer device. It's time to get online shopping for your warm and cozy day: Eau Claire edition. After a long and exhausting day of working from home, you deserve to relax and decompress. We've gathered some must-have items from a few of our favorite local businesses that will make your home a personal sanctuary.
1. Curl up with a good book.
It's time to turn off the tv and disconnect from social media. Pour yourself a warm cup of coffee, get comfy on the couch, and dive into a good read. Dotters Books has the perfect book for every genre. If you want a book that will really make you feel warm on the inside, check out Little Faith by Nikolas Butler. Fun fact: the author was raised in Eau Claire!
Although their brick and mortar store is temporarily closed, Dotters Books is fulfilling online orders, taking special orders, and even delivering to homes in Eau Claire. Show them some love by picking out a book or two!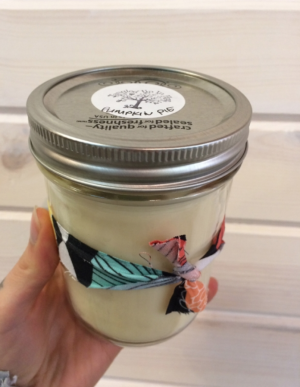 2. Light a candle.
There is nothing that sets a warm and cozy mood like a candle. Tangled Up In Hue, an Eau Claire art collective that supports over 100 artists, sells soy candles made by local artists that will make the perfect, sweet-smelling addition to your living room. Maybe a fresh and floral scent will help you welcome Spring into your home!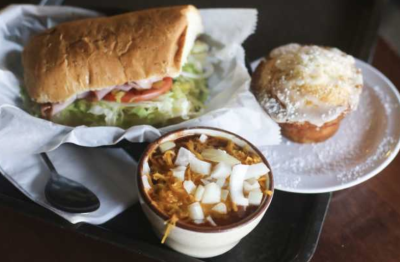 3. Fill up on a cup of soup.
Imagine winding down for dinner and cupping your hands around a warm, hearty bowl of soup. Leave the can of soup you have in your pantry for a different time. Instead, treat yourself and pick up a meal curbside from Acoustic Café. If a cup of soup won't fill your stomach, consider partnering it with a delicious hoagie!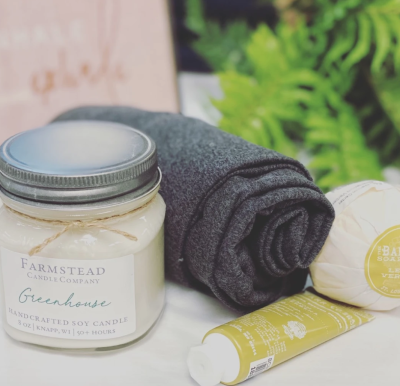 4. Be a #PlantParent.
A few indoor plants will definitely soften up your space and breathe some fresh life into it. Down To Earth Garden Center has a wide variety of greenery to choose from along with fun pottery. Did we mention that the shop right next door, the Mustard Seed Boutique, has an online deal going on? This papering kit includes a candle, leggings, lotion, and a bath bomb that will take your pampering session to the next level!
So, there you have it. Your warm and cozy night at home can't get any better than this! Plus, it can't get any better than supporting your local businesses during this time. What local favorites make you feel warm and cozy? Share with us on social media using #CaptureEC.