Ever since I went to college, I've realized just how cool my dad actually is. Goofy dad jokes and a funny college story are always available when I come home and visit him, and I'm so excited to be able to celebrate the wonderful man he is this weekend! Below I've listed just a few of the options you can choose from to help celebrate that father figure in your life. Happy Father's Day to all the dads out there!
1. Brunch: What Sunday morning would be complete without a bite of brunch? To kick off your Father's Day, visit one of Eau Claire's many fantastic restaurants or coffee shops and get your pancake and coffee fix. The Nucleus Café has some of the best hashbrowns in town, while places like Green Mill, the Norske Nook, and Grand Avenue Café are also some great spots for brunch.
2. Fresh Air: While I may not be the sportiest type, I know my dad enjoys a good live sporting event. Eau Claire's minor league baseball team, the Express, have a game on Father's Day at 5:05 p.m. at the Carson Park stadium. Grab dad, a couple of hot dogs, and settle in for a night of celebrating America's favorite pastime. If your dad is more of an active-type, take him golfing at one of Eau Claire's golf courses, such as Hickory Hills, Wild Ridge, or Mill Run. Or you can even pick up a kubb set at the Local Store and treat dad to a family-friendly game of Eau Claire's favorite pastime.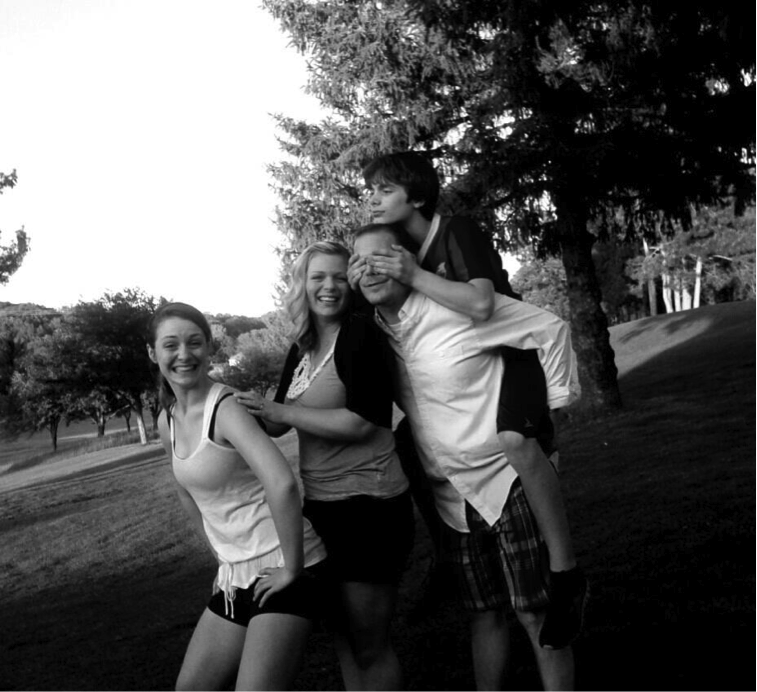 3. Tour the Town: If you're looking to spend a couple of hours walking and talking with your father, check out Eau Claire's Sculpture Tour around the downtown area. The different statues and sculptures will be sure to inspire a few conversations between you.
4. Home-Brewed: As an Eau Claire native, my fridge has rarely been without a few Leinenkugels on the top shelf. Chippewa Falls is home to the Leinie Lodge, where visitors can take a tour ($5 for 21+, free for under 21) of the local brewing company's facilities. After the tour, visitors are treated to a beer tasting and can browse the lodge's merchandise, where you're sure to find something to send home with dad.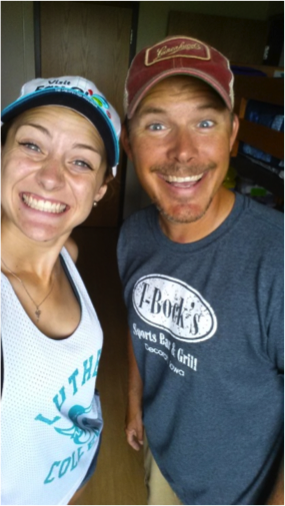 5. Drag It Out: When you have a dad who enjoys all things cars-related, you can bet that your dad will enjoy checking out the Rock Falls Raceway for drag races that last until 5:30 p.m. My brother is a huge car fanatic and has told me time and time again that we have to take our dad out to see the various muscle cars, classic builds, and new age models. For only $10, you can check out this awesome area and see all of the different cars Eau Claire has to offer.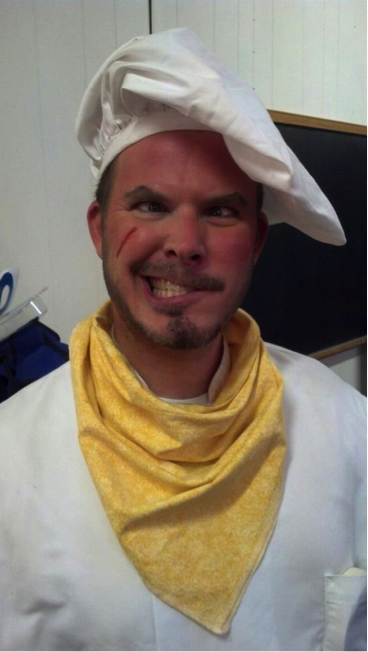 6. Dinner Time: To wind down what I hope will be an eventful Father's Day, take dad to one of Eau Claire's restaurants for a satisfying bite. If it's burgers and beer that you're looking for, check out Bug Eyed Betty's or the Northwoods Brew Pub for some local brews and tasty burgers. If your dad appreciates Asian cuisine, head to Shanghai Bistro, or Muang Thai for some authentic sushi and Asian platters.
And if your dad appreciates a well-cooked steak, march on over to Houligan's or Johnny's Italian Steakhouse for a savory piece of beef. And if your dad is someone who likes to go his own way, just ask him where he wants to go or what he wants to do. Father's Day is a time to celebrate that man in your life who guided you through all sorts of life issues and helped you become the person that you are today. Enjoy the day with that man, and let the Eau Claire area help you show him how much you care!