Father's Day may have passed but, there is no reason to stop showing Dad your appreciation. Below is a compilation of unique gift ideas for every budget to make him feel extra special.
Free
1. You're My Superhero: Using a sponge and light blue paint, have your child stamp out a sky pattern all over a piece of white cardstock. Allow the sky to dry. Then paint their foot and stamp that down on the piece of cardstock for the body of the superhero. Use their handprint as the cape. Cut out a circle for the head and a small circle for the hand. Have your child glue those pieces on and draw in the face/hair.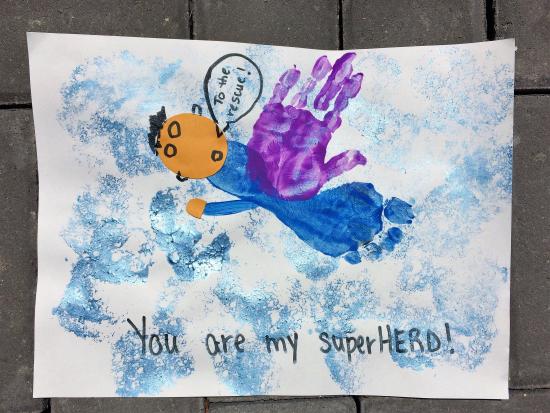 2. Backyard Lawn Game Tournament: Set out all the different lawn games in your yard and have a fun family tournament. Enjoy Ladder Ball, Bag Toss, Yard Yahtzee, Jenga, Lawn Darts or of course our Eau Claire favorite Kubb. (If you don't have some of these games they would be a great Father's Day present as well!)
3. Dad You Rock: Grab a rock and have your child paint it! Once it dries, write on it with a Sharpie marker!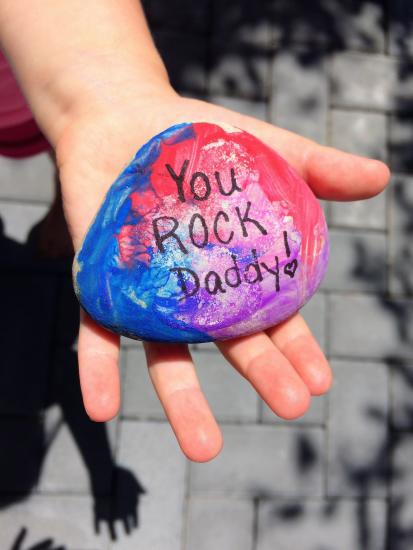 4. Camp in the Back Yard: Set up a tent and pack a few camping essentials to create the perfect backyard getaway! Dad will love the simplicity and fun of this easy experience gift! It's a perfect way to create lasting memories together!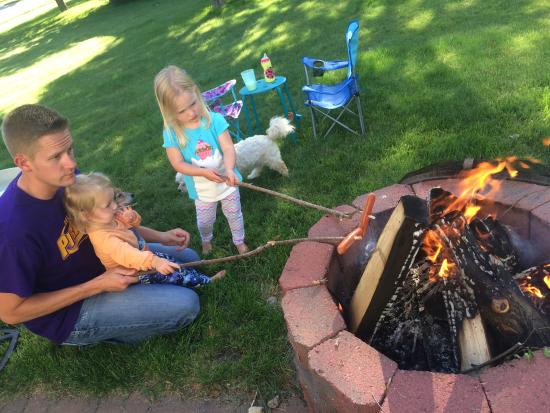 5. Float down the Chippewa Water Trail: Spend the day together as you enjoy a few adult beverages floating down the Chippewa River. You will want to have a car parked down at Hobbs and a way to get to RCU to start your float. Pack a cooler and some inflatables and don't forget the sunscreen! 
6. Fishing: There are a lot of great local spots to spend the day fishing! Grab your poles and a container of worms and relax with Dad by the water. Catching a fish is just an added bonus to spending the day with Dad.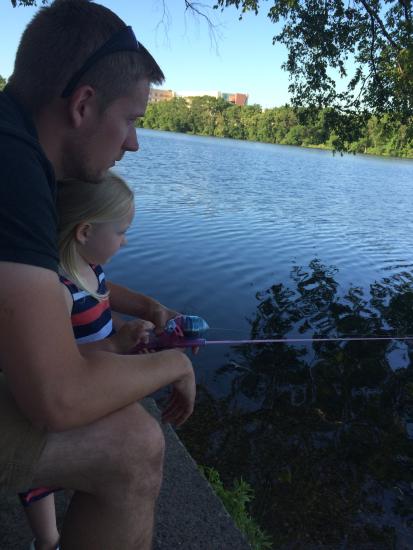 Inexpensive
7. Dad Shirts: The internet is full of fun "Dad shirts"! Zazzle.com has a whole bunch of different ones. If you have a few minutes you really should peruse all their choices. They have anything from Papa Bear shirts to "The New father" a play on "The Godfather".
8. Jammit Personal Outdoor Table- I bought my husband two of these tables and EVERYONE always asks about them! They are amazing! It is a portable table that has two steel steaks so you can stick in the ground anywhere! We use them all the time for outdoor parties, camping or to hold our drinks and snacks when we are playing yard games.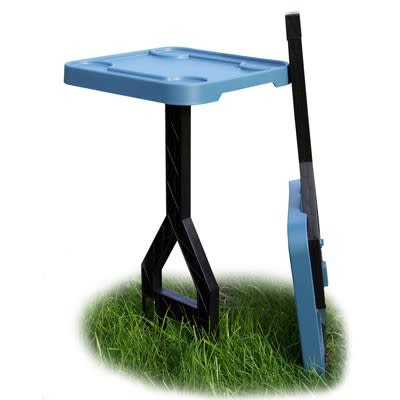 http://www.mtmcase-gard.com/products/shooting/shooting-bench-jm-1.html
9. Photo Gifts:  I love Shutterfly! We are always working on books, mugs, or printing prints from there. A coffee mug is always a fun way to show Dad every day how much he means to you! Sit down with your children and have them pick the pictures that they think Dad will like the best. Fill it with his favorite treat or a fun pair of socks and you are golden! Or create a special Daddy and Me book as a keepsake. Add special pictures of the kids and Dad! Put those cute photographs that you had the kids try out from the last two ideas to use on some amazing products on Shutterfly!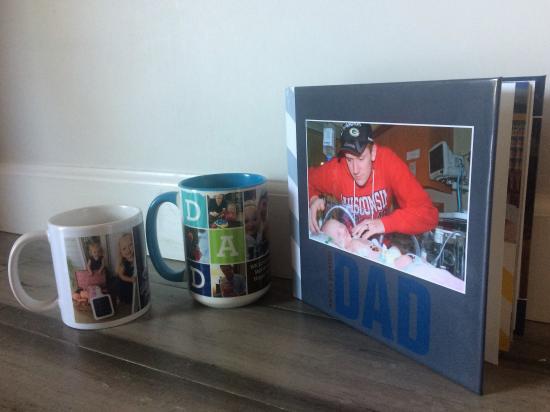 10. Brew Hop- Opening this June, Eau Claire has a new service called the Brew Hop. It is a brewery, distillery and winery tour service which offers all-inclusive tours to many local establishments with samples at each stop. The best part of all is you get to drink and they drive! 
Splurge
11. Tools: If your Dad is anything like my husband or Father, they love adding to their tool collection. In fact, that's one of the main reasons my husband does projects around the house, he knows he will get to also invest in some new tools! Find out what new tools the Dad in your life needs or just upgrade some of the tools he has!
12. Grill Pack: Every year my siblings and I put together a big grilling pack in a cooler for our Dad. Rumps in Altoona is a great Butcher Shop with a wide range of good, quality meat! Pack the cooler full of steaks, ribs and brats for a great gift that you know Dad will use!
13. Tickets to a Game:  Take Dad to go see the Packers or the Brewers play. Spend the day creating memories together as you take in the sights and sounds of a game. For those Dads who seem to have it all these experience gifts are perfect! (For a less expensive, local option you could always go see an Express or Predator game. Treating Dad to the Fan Deck experience at an Express Game might just be what the two of you need to unwind together.)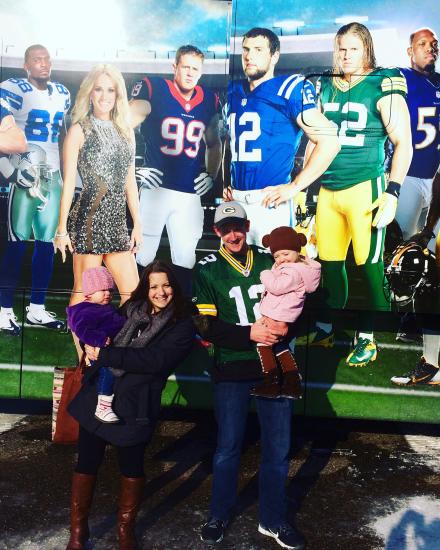 Whatever you choose to get or do, make sure that you let the special Dad in your life know he matters and that you notice all the little things he does!