Unofficially speaking Eau Claire, WI is the Horseradish Capital of the World and offers a kick of flavor to Wisconsin brats, local food, and area culture thanks to Silver Spring Foods!
Ellis Huntsinger founded Huntsinger Farms, Inc. and its subsidiary Silver Spring Foods, Inc. in 1929 when he started growing horseradish on a few acres of land near a freshwater spring south of Eau Claire, Wisconsin.  In the early days, Ellis prepared and bottled horseradish by hand in an old milk shed behind his house and sold it locally.
National Mustard Day takes place over the lunch hour once a year at Silver Spring Foods.  In celebration of their horseradish and many sauces, Silver Spring provides free brats, potato salad, chips, drinks, and cookies with the help of many local organizations including Festival Foods and Culver's Frozen Custard.  
Having put this event on my calendar weeks in advance, I made plans to drive down the road for my brat and celebrate National Mustard Day – mustard also being my favorite condiment.  In addition to food and great conversation, Silver Spring also hosted a mustard trading event in which you could bring the mustard from your fridge and trade it for their brand mustard!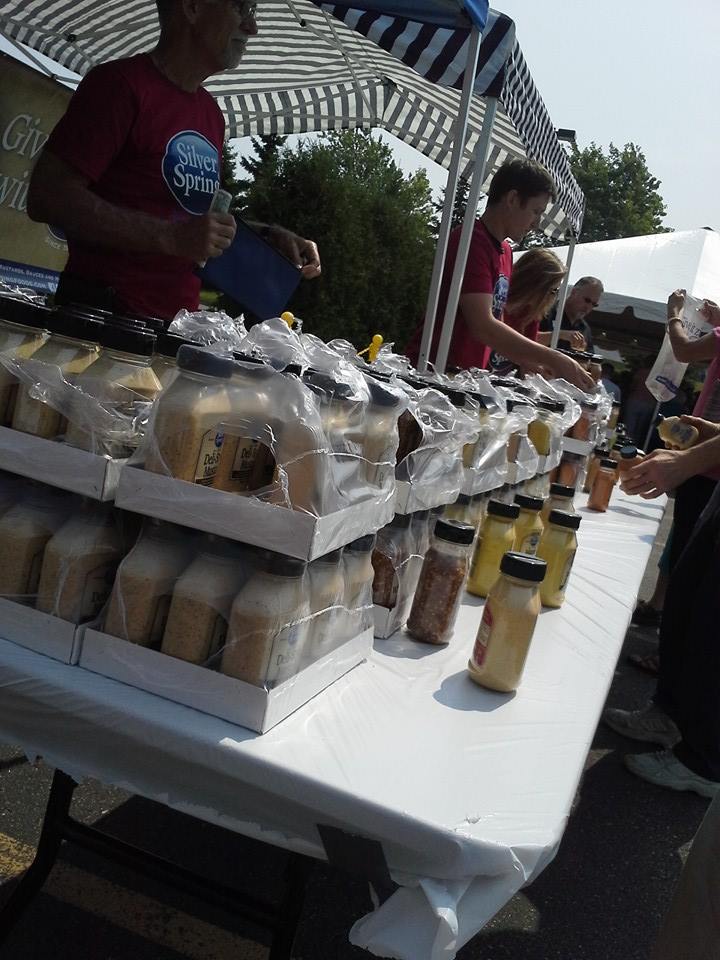 A tasty twist that's great for any meal, Silver Spring offers sauces for every palette – a favorite in my fridge being their cranberry horseradish!  That day I tried the honey mustard and purchased dill mustard, a fresh take on traditional yellow mustard, for only a dollar!  With many varieties of mustard to choose from I'm surprised I didn't walk away with more!  The Beer n' Brat mustard is a traditional favorite of many Wisconsinites, but it hides a kick that is sure to clear your sinuses! 
All in all, participation in National Mustard Day is sure to continue making an appearance on my calendar and will become an annual summer tradition.