Amidst this time at home, we are dreaming about the family day trips to the area campgrounds, Children's Museum, Action City, and Pablo Center at the Confluence. We have four ways to bring the fun found at each of these locations to your own home. Keep reading to find out how you can add some color to the daily isolation routine for your family. 
1. Create your own campsite
Dust off the tent, get out the lanterns and pitch your campsite anywhere in your house. The living room or basement might be a good spot! Since it's too early in the season to camp outside with the fam at Pine Harbor Campground, find nature sounds on YouTube to complete the outdoor experience.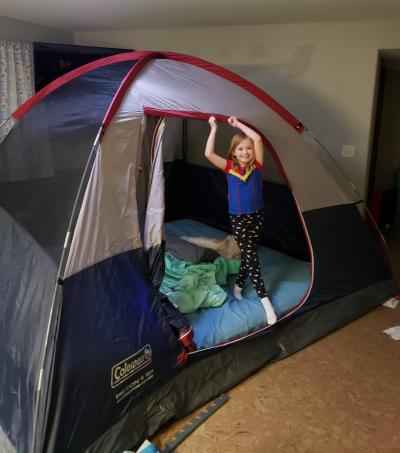 2. Glow in the Living Room
If you have extra balloons and glow sticks siting around, a glow in the dark dance party is in your future! Blow up the balloons with the glow sticks inside, turn up the tunes and turn off the lights. Until you can jump around at Glow in the Park at Action City, this will be sure to use some extra energy that the kiddos might have.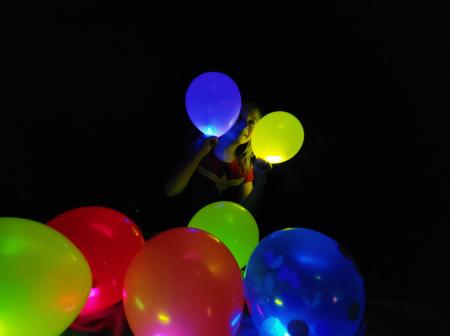 3. Prank Central 
Is your toilet smoking? Bust out the acting skills that would be witnessed at Pablo Center at the Confluence by simply strategically placing two toilet paper rolls and one empty paper towel roll to make it appear that your toilet is smoking. This works best on a dad that might be busy at work and needs a 5 minute break in the day. For an added bonus, claim that there is water coming out of the bathroom as well by placing a trail of water bottles or cups of water from the toilet to the outside of the bathroom.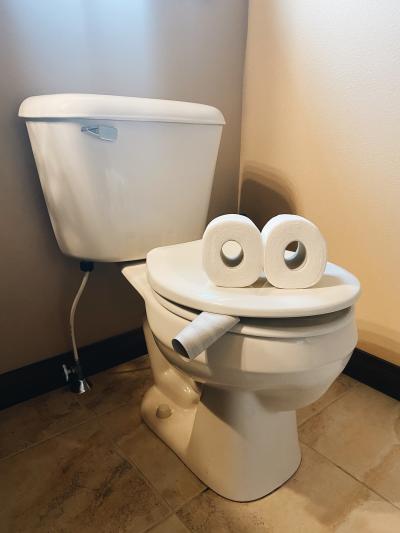 4. Imagination Station: The Floor is Lava! 
Create an imagination station similar to what could be found at Children's Museum of Eau Claire  with a game of The Floor is Lava. A classic game that can be played by simply moving around couch cushions around your living room to create a path to cross over the floor. Don't fall off the cushions or furniture; the floor is lava, remember? For an added switch, create different paths to see who in your family can compete the best. 
There you have it. Bring the fun of family day trips to Eau Claire with four simple ways to find a big of joy on the days when you can't leave your house. We can get through these times with a little bit oof happiness and optimism. Show us your at home activities and family fun by posting pictures with #CaptureEC.