Here are three reasons to make your next shopping trip to Tangled Up In Hue.
Shopping for jewelry for yourself or a special someone? Maybe you just want a fun t-shirt that screams Eau Claire. If you are seeking any of the above and want to support local artists, then the next place you shop should be Tangled Up In Hue, located on S. Barstow right next to Acoustic Café. 
1. Variety of Items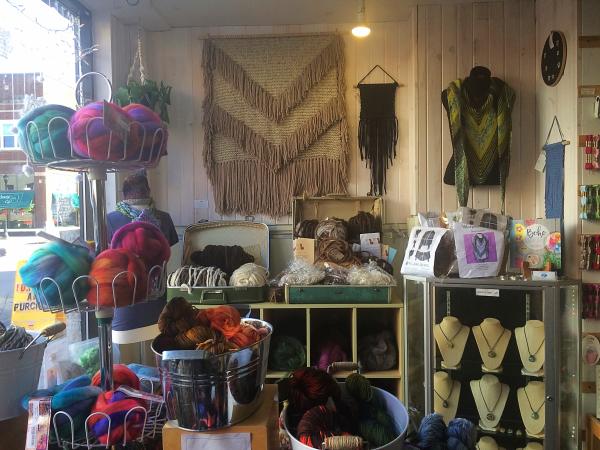 In the store, now at a larger location, you can buy just about anything you want. There's pottery, candles, jewelry, prints, magnets, tote bags, bottle openers, banners, clothing, dream catchers, purses and even a few food items (salted caramels and raw honey).
2. Support Local Artists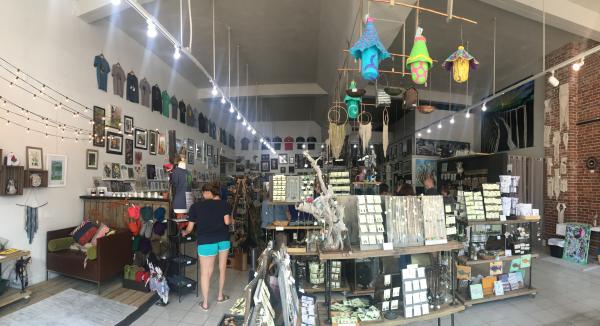 And when you shop at Tangled Up In Hue, you'll be supporting one of the over 100 Wisconsin artists who have their items sold there. Most of them reside in the Chippewa Valley. Owners Erin Klaus and Jamie Kyser started Tangled Up In Hue as a space for local artists and crafters to sell their original art pieces at affordable prices.
3. Unique Events
While the unique products for sale are the main draw of Tangled Up In Hue, there's more to do there than just shop. Tangled Up In Hue also offers unique events, which they can do more of thanks to their new space. The shop regularly has live music and receptions for artists, as well as art classes. For a full schedule, check their website. And that's not all! Tangled Up In Hue also does custom screen-printing. And you've probably noticed a lot of craft vendors at the Downtown Farmer's Market. Tangled Up In Hue runs the Artist Market of Eau Claire in Phoenix Park. So come and get your fresh local goods and do a little art shopping too. 
The next time you stop into Tangled Up In Hue, please share your photos with us by using #CaptureEC!