Chic Sweets, located on Water Street, is a cute little custom bakery. We were able to interview the owner and learn more about her tasty treats. 
I have a giant sweet tooth, but I also try to be "good" and watch my sugar intake. So if I'm going to indulge, I'm going all out for something special, something that is a treat for my eyes and my taste buds, and Chic Sweets definitely exceeds those criteria. 
About Chic Sweets
Owned and operated by Farrah Miller, Chic Sweets has a storefront on Water Street where customers can choose from an ever-changing selection of hand-crafted cupcakes, cookies, and cake pops. Be on the lookout for the French macaroon cookies, one of Farrah's favorite treats to make.  Farrah is also known for amazingly beautiful and intricate custom orders for all occasions including birthday and wedding cakes. Of creating these masterpieces, Farrah says, "The most rewarding would have to be weddings. They become most rewarding when a year later I'm making their baby shower cake!"
Eau Claire Insider Tip: you can't go wrong with the Oreo Red Velvet cupcakes!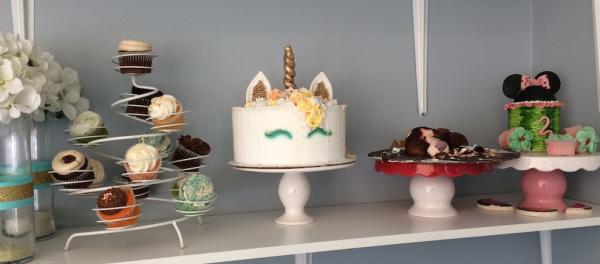 Family Business
Farrah's family has been very involved with the business. Her late mother helped her with the business and before she passed, she and Farrah talked about expanding the brand with a specialty macaroon store. With only so much time available in the day, and orders pouring in, Farrah says, "Some nights the whole family has a camp out session at the bakery to get things done if its a big holiday. I'm really big on making things as fresh as possible." As for her little helpers, Farrah's children love anything chocolate or with an emoji theme. 
Inspiration
A native of the South, the flavor combinations of the cupcakes and other treats are often decided by her mood. For example, during the cold winter months, Farrah might be inspired by flavors that remind her of growing up near the beach. 
Customization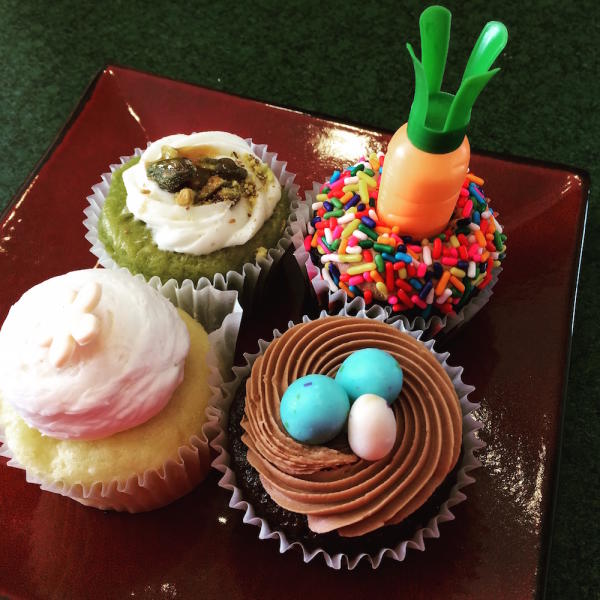 The Chic Sweets Facebook page is full of glowing reviews from customers and photos of the mouth-watering treats and stunning special orders Farrah has made. Take a look at the special 3D cakes, including the R2D2 cake Farrah made for her husband. The custom order menu is available on the Chic Sweets Facebook page, along with updates from Farrah on specials like the adorable bunny and lamb cakes that were available for Easter. Watch for more goodies to come in the future. As in addition to the macaroon store, Farrah also dreams of expanding the Chic Sweets brand with TV and social media demonstrations and tutorials. 
Next time you stop by Chic Sweets for a treat, be sure to tag your photos on social media with #CaptureEC. We can't wait to see what your favorite treats are.