Project Runway, American Idol, Top Chef, The Voice…Reality TV is everywhere it seems.
And before you know it, reality TV will be coming right here to Eau Claire.  On September 23rd, Fireball Run will film in Eau Claire. What exactly is Fireball Run? It's sort of like The Amazing Race but with places a little more off the beaten path. On the series, 40 driving teams leave home, to find amazing places, unique attractions, and to mingle with unique people.
So, here's how the competition works. Every day of the competition, teams are given trivia clues called Missions. Each clue is related to a point of interest. If the teams solve the clue, they then know where they have to go next. Once at the next location, teams are presented with a rare opportunity, unique task, or challenge activity. As the show's website notes, "every mission and experience introduces a new chapter in the overall story of a great and often under-discovered destination."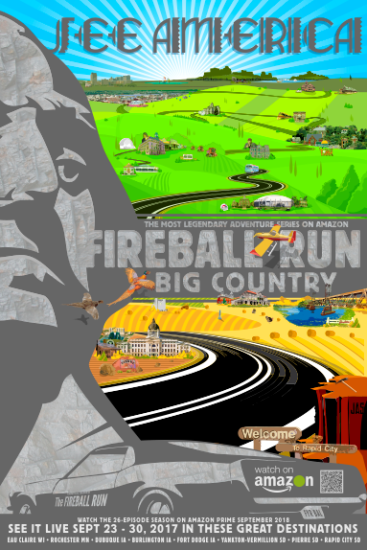 Fireball Run is part trivial pursuit, part scavenger hunt and part Amazing Race. It's great for history buffs and travel lovers. At the end, the winner receives a plastic road sign. If you enjoy taking the road less-traveled, you won't want to miss when Fireball Run when it films right here in Eau Claire.
It's also worth noting that in addition to being a fast-paced reality competition program. Fireball Run is taking time during the series' filming process to raises awareness of missing children. "Every driving team is assigned a child missing from their home of origin, and they are provided 1000 missing child flyers to distribute along the 2000 mile journey. This campaign has aided in the recovery of 44 missing children," per the show's website. Fireball Run is a fun, friendly competition, and supporting a worthy cause along the way.