Hello, fellow Eau Claire-ians! The Fourth of July is quickly approaching, and I'm eau so excited about it. If you and your friends aren't sure what to do for the 4th this year, be sure to check out these awesome happenings going on in and around Eau Claire. As always, there's plenty of fun to be had by all!
Fairfax Pool
If you would prefer to spend your Fourth of July relaxing, why not go for a swim at Fairfax Pool? Open swim is from 11:30am-7pm—it's the perfect way to bask in the gorgeous summer weather we're all hoping for!
Carson Park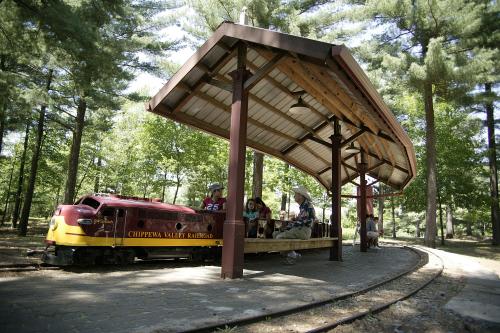 The Fourth of July celebrations begin bright and early at Carson Park. Paul Bunyan's Camp will be open from 10am-4:30pm, and the train rides are running at the Carson Park Depot from noon to 5pm. You can expect various food vendors and live music all day. Of course, don't forget to watch the Eau Claire Express baseball game (details below). Finally, polish the night off with the breathtaking Festival Foods 'Fireworks Extravaganza' at 10pm.
Express Game
This year, the Eau Claire Express team will be playing the La Crosse Loggers for an Independence Day showdown. The game starts at 6:05pm and is open to all ages. General admission tickets are $7.
Chippewa Valley Predators Game
If football is more your speed, cheer on the Chippewa Valley Predators as they play the Menomonie Thunderhawks at Carson Park! The game starts at 6pm on July 4.
Chippewa Valley Museum
As one of the curators at the Chippewa Valley Museum remarked, "This is the biggest daytime celebration in Eau Claire for the Fourth of July!" The cub scouts will kick off the annual 'Old Fashioned Family Fourth of July' fundraiser for the Chippewa Valley Museum by performing the Flag Raising Ceremony at noon. Activities for the day include free museum admission, digging for buried treasure and live performances by local folk artists (which will start at 11am).
Places You Can Watch the Fireworks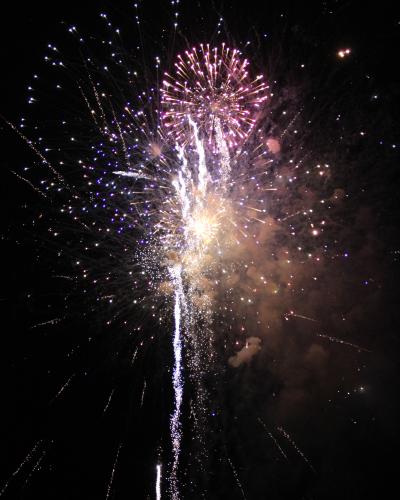 In addition to Carson Park, you can also catch the fireworks at Phoenix Park, Lakeview Cemetery and Half Moon Lake! Mark your calendar, fireworks start at 10pm.
Other Fourth of July Fun!
​If you're not a fan of fireworks, why not spend your Fourth of July with The Plus crew?! On Mondays, you can always expect happy hour from 3-6pm and again from 10pm to midnight. That's half off apps AND taps, ladies and gents. If you haven't tried the pepper jack curds yet, you're missing out. PLUS (pun intended), that patio view, doe.
​If you're not a fan of loud noises, check out captivating art exhibits at the State Theatre. The High School Art Exhibit will be open 9am-4:30pm, and the same applies for The Art of Community Supported Arts.
​Sweet land of Liberty, of thee I sing… What better way is there to celebrate America than to embrace our beautiful parks and land? Take advantage of the day off by going frolfing, hanging out on the water or challenging your pals to some volleyball.
How do you plan on spending your Fourth of July in the Eau Claire Area? Tell us in the comments below!