Hello Eau Claire friends!  I've compiled a list of some places in Eau Claire where you're sure to find a gift that's perfect for your mother, grandmother, and even your great-grandmother!  Additionally, I put together a list of restaurants that are doing Mother's Day brunches, as well as other exciting events that are all about mom.  So, quit procrastinating, and read on to find out how you can celebrate mom this year!
Gift Ideas for Mama

Tangled Up In Hue—show your love for mom, and some local artists while you're at it!  Tangled is chock-full of cute little gifts that are perfect for the mama in your life. I love the homemade candles that they're selling, as well as the beautiful jewelry and cards!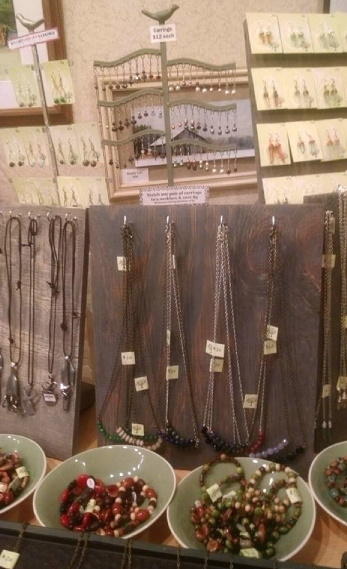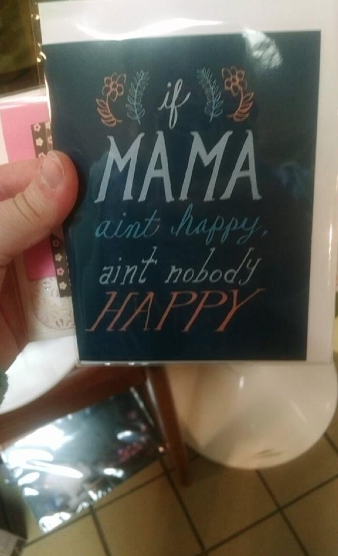 Willow—this is one of my favorite places to shop for my mom (and myself, too)!  Tucked in between all of the bars on Water Street, Willow is a classy shop that is filled to the brim with heartfelt cards, home decor, cozy clothing items, and so much more!  You're SURE to find something for your mom here.  (Psst—don't forget about grandma!)

Infinity Beverages—I don't know about you ladies and gents, but my mom and I are HUGE wine fans.  If you're not too sure what to get your mom, stop by Infinity Beverages and pick her up a bottle of locally produced wine!  

Antique Emporium—there are so many hidden treasures in this place, you're bound to find something for mom!  Whenever my parents are in the area, they insist we stop by this three-story antique shop in downtown Eau Claire. As a result, I've actually started a small teacup collection!  Whether you pick out a piece of artwork or a vintage pin, mumsy is guaranteed to love what you find here!  

Brent-Douglas—I'll always have a place in my heart for Brent-Douglas, as the owner generously donated flowers to Bolton Refuge House's fall gala this past year.  So, if you haven't picked up flowers yet, I HIGHLY recommend you stop by Brent-Douglas to pick up an arrangement or two.  The people who work there have beautiful hearts, and it clearly shows through their beautiful work.  
Of course, it's not all about the gifts.  If you're lucky enough to have your mom around this year for Mother's Day (mine lives five hours away!), consider treating her to brunch or just a good ol' day of fun!  Here is a list of just a few places to get brunch in Eau Claire, as well as some other events to check out that will be going on this Mother's Day.
Mother's Day Brunches

Florian Gardens—from a mouthwatering waffle station to baked cod, mom's sure to feel the love if you take her to the Mother's Day Brunch at Florian Gardens!  Accomplished harpist Serena O'Meara is going to perform, and each mommy will receive a little gift from the Down to Earth Garden Center.  Brunch is from 9am-2pm, and it's $22.95 for adults, $19.95 for seniors 65+, and $9.95 for kids. (Children 4 and under are free).  Reservations are REQUIRED, so call now!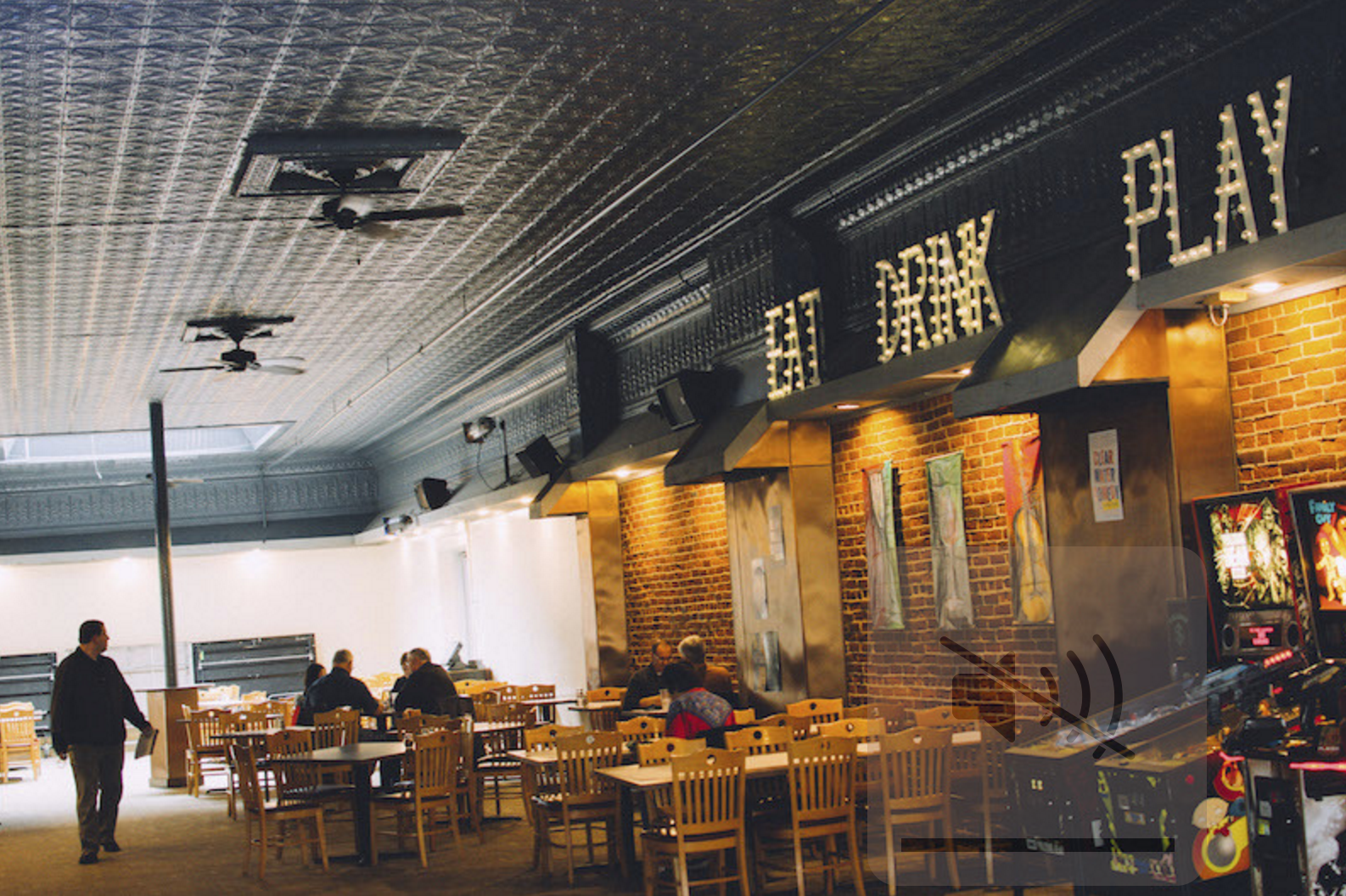 The Plus—if you think that a pizza place doesn't know how to do brunch, you're eau so wrong!  The Plus always has an amazing Sunday brunch, but for Mother's Day, they're really amping up their game.  This Sunday, The Plus will be offering an extra special brunch with a dessert table, a fruit table and some yummy lemon chicken picatta!  Plus, they have bottomless mimosas during brunch for just $5!  Brunch is from 11am-2pm, and it's $12 for adults, and $10 for kids. (Children 5 and under are free.)  Reservations are HIGHLY recommended, though; seating is limited, and you'd be surprised how quickly the dining hall fills up!

Green Mill—you can never go wrong with Green Mill.  This Mother's Day, Green Mill is serving cheddar-ranch biscuits, prime rib, pasta, and much more!  If you're not sure where to take mom for brunch, Green Mill is a safe bet!  Brunch is from 10:30am-2:30pm—call to make your reservation today!  

29 Pines Restaurant—from 10am-2pm, 29 Pines is hosting a Mother's Day Brunch complete with garlic mashed potatoes, ham, and all of your mom's other favorite foods!  Bloody Mary's are only $3, and each mommy gets a free mimosa!  It is $15.99 for adults, $19.99 for seniors 60+, $5.99 for kids 6-12, and $3.99 for kids 3-5.  Reservations are highly encouraged.  

The Plaza—if mama's craving chocolate-covered strawberries, then The Plaza is the place to be for Mother's Day!  Brunch will be served from 10am-2pm, and it is $22.95 for adults, $14.95 for kids.  Additionally, seniors get a 15% discount.  Like every other restaurant, reservations are highly recommended.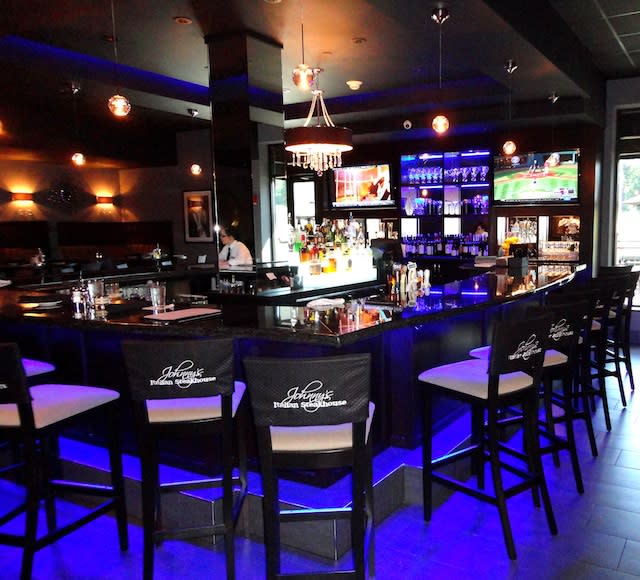 Johnny's Italian Steakhouse—REALLY treat mom this year by taking her to Johnny's Italian Steakhouse for Mother's Day.  Johnny's is putting together an extra scrumptious brunch this Sunday from 10:30am-2:30pm.  Prices are $22.99 for adults, and $7.99 for kids.  (Children under 5 are free.)  Call to make your reservation ASAP!
Mother's Day Fun and Relaxation

Down to Earth Garden Center—remember how I mentioned that Florian Gardens is doing that awesome brunch?  Well, all weekend, Down to Earth Garden Center is having a Mother's Day celebration!  From 9am-5pm on both Saturday and Sunday, you can smell the roses as you walk around the greenhouse, and enjoy a hot cup of Joe with mom and grandma!  Mothers can also look forward to eating some FREE chocolate-covered strawberries (while supplies last), as well as entering to win some cool prizes!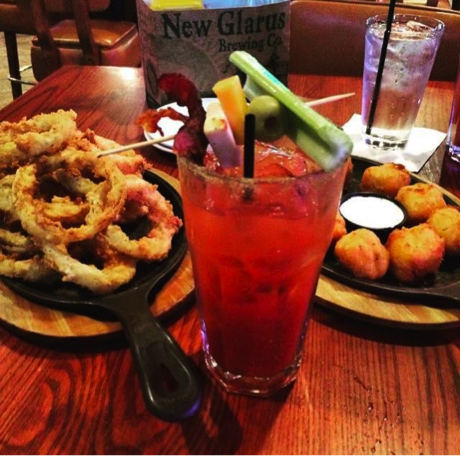 Milwaukee Burger Company—mothers drink for FREE this Sunday.  Enough said!  

Mother's Day Canvas Event—this is probably the coolest thing ever!  The Craving Canvas & Ceramic Studio is hosting a workshop from noon-6pm for anyone looking to create a unique gift for ma!  No sign-up necessary—just bring $25, and you'll be good to go!