The word "confluence" is used to describe the place where two streams meet, a point where their waters flow together and become something more than they were separately.
In downtown Eau Claire, you'll find such a confluence – the spot, off the shore at Phoenix Park, where the Eau Claire River joins the Chippewa River, creating a wider stream that continues to wind its way to the Mississippi.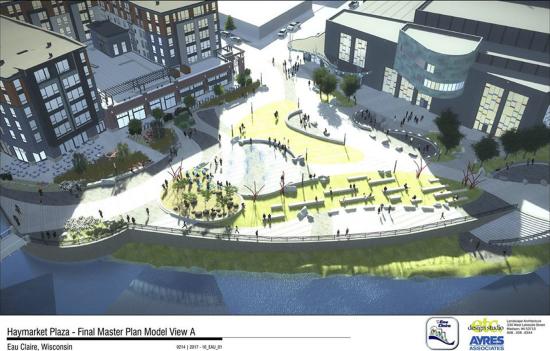 Soon enough – by the fall of 2018, in fact – there will be another confluence within sight of this spot: the Confluence Arts Center, a 130,000-square foot, $45 million performing arts facility that will be shared by community groups and university programs. Since ground was broken in the fall of 2016, work has moved quickly on the project, with steel and concrete rising toward the sky on what, until recently, had been underused property along the riverbank.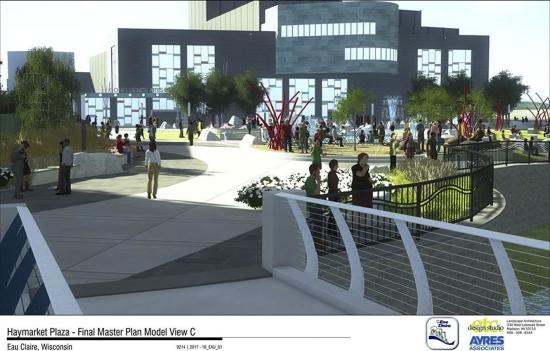 Much like its watery neighbor, the Confluence Arts Center is the product of a flowing together – in this case, of ideas, efforts, and entities, including community arts groups, UW-Eau Claire, elected officials, business leaders, and everyday citizens. When it was officially announced in 2012, the Confluence Project marked the formation of a unique collaboration that will soon meet the needs and amplify the output of Eau Claire's growing creative community.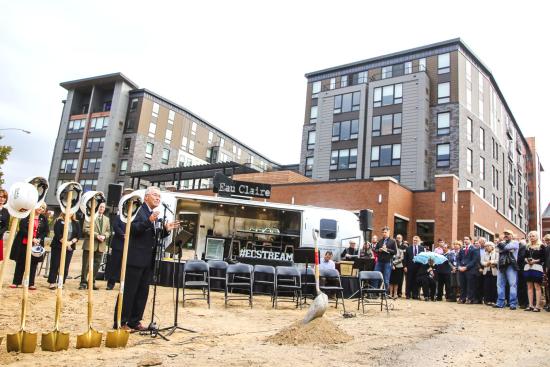 When it opens, it will supplement performance space on the university campus and replace the nearby State Theatre, a vaudeville-era venue that falls short of 21st century standards. Despite the State's shortcomings, it frequently hosts performances by jazz greats, indie rockers, and country music legends – which means that, once it's complete, the Confluence will provide an even more attractive lure for top music talent as well as a wider array of theatrical performances.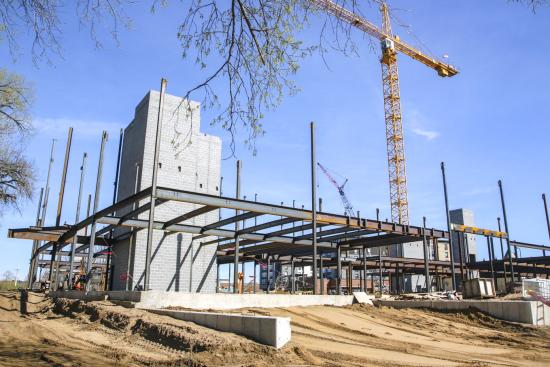 The Confluence Arts Center will stand three stories above the river, and will include two theaters (one a traditional theater with 1,200 seats and a 40-foot by 80-foot stage, the other a nontraditional, flexible space with 400 seats), a spacious lobby, a small performance space, scene and costume shops, a recording studio, rehearsal and dance rooms, and much more, including ground-floor offices for Visit Eau Claire. The glass-lobbied arts center will overlook a broad public pedestrian mall, the yet-to-be-created Haymarket Plaza, which also fronts Haymarket Landing, a privately built multi-use building that opened last year. 

"Soon there will be a beautiful building here that will make us proud and help us revitalize our downtown," Eau Claire City Council President Kerry Kincaid said at last fall's groundbreaking. "We can rightly say that we built this building – all of us. No one person gets to claim that honor. We did it. The idea came from you, the money came from you, the energy came from you."
And, starting in 2018, all these combined efforts will create an unmatched confluence of entertainment, education, and creativity.